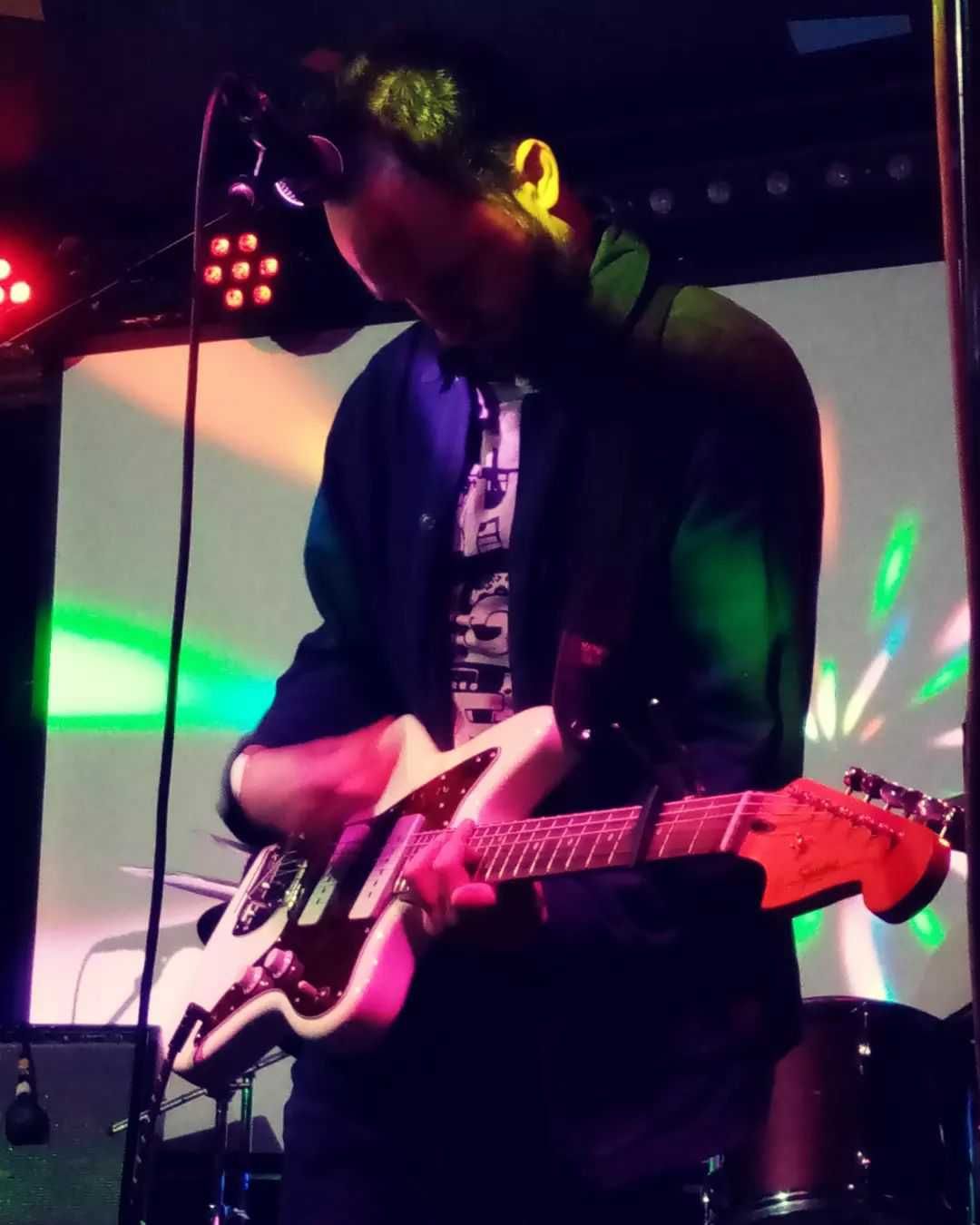 Matt Catling A.K.A Under The Sun Formed in Early 2020 in Ipswich, Suffolk UK. Through out the last two years U.T.S has released 2 E.Ps, 3 Singles and 1 album called Dream released via Brighton Indie Label Shore Dive Records, all gained a bit of attention from radio airplays from the like of BBC introducing, Rave Down on Future Radio, DKFM shoegaze radio and few good reviews. Under the sun's influences lies somewhere between My Bloody Valentine, Jesu, massive attack, Portishead, Boards Of Canada, mogwai, Seefeel, Flying Saucer Attack, Just Mustard, Slowdive and The Telescopes. 
How did the band form and what does the band name mean? 
Well The Project was formed during the height of the Lockdown, Under The Sun means a lot of Things I do Believe it was a quote from the Bible, it's also named after a few tracks from bands that I truly love Bowery Electric and DIIV. 
Previous musical projects? How'd you first get into music? 
My Musician projects I was a bassist of a lo-fi grunge influenced indie rock band called bringoutgrandad from 2007 to 2008, then I began to experiment much from 2009 called Brideburger was a ambient drone soundscape project Which only lasted about 2014 and I didn't do any music until the lockdown which is the current project that I'm doing right now. What definitely go me into playing guitar and playing with effects pedals was definitely My Bloody Valentine and the Shoegaze genre because on the wall of noise and also can go and experiment with a guitar instead of just playing punk chords or metal riffs. 
First concert that you ever went to? 
Boo Radleys at Ipswich Corn Exchange in 1997, I was  nine years of age but I went a parent. 
What's your writing process like? 
My writing process is like poetry surreal, I'm not the best sing and songwriter but I do my voice much interesting and surreal, the drum programming, guitar and synth I tend to keep structure and strip down into a 4 minute noise pop track. 
What other artists or songs inspire your music?

There's a few artists In the East Anglia which I have a lot respect for which is Ward of Iron, Lemondaze (now in London) Bug Teeth, Tristan Berfield, Firebrat to other acts like Femmepop, The Cult of Free Love, The Fallen Sky because I had a opportunity to perform alongside with those bands by supporting the like of Bdrmm to Glok to sly and the family drone. 
Ward of Iron – Submission 
Lemondaze – Neon Ballroom Bug Teeth – Ice-9 
Glok – Closer 
The Cult Of Free Love – Bulletproof 
Tristan Burfield – Live Loop 3 (Extract) 
Hardwired – Folding RNA 

Other music that inspires Under The Sun: 
Femmepop – Tom Dooley 
The Fallen Sky – Sunrise 
Aphex Twin – On  
Boards of Canada – Dayvan Cowboy  
My Bloody Valentine – To Here Knows When  
Slowdive – Good Day Sunshine  
Seefeel – Polyfusion  
Radiohead – Idioteque  
Mogawi – Rano Pano  
Flying Saucer Attack – Come and Close My Eyes  
Massive Attack – Angel  
Jesu – Silver  


What's the live experience like and your philosophy on playing live? Do you think the music live should be identical to the recorded version or should it be it's own thing? 
The Philosophy of playing Live is the rawness and intensity of performing, the music live is more raw, louder and you also have an audience, it's always interested that people watch my live performances always see and hear things differently than the  recorded version of your songs but it should always be good to go and do your own thing. Even I do my best make the recorded version and the Live performances the same thing. 
Has the band tour? What has the touring experience been, best shows? 
I haven't really done any proper touring as much as I would love to, however I been performing around towns like Cambridge, Norwich, Bedford, Colchester, Chelmsford, Ipswich and including small festivals like Woodbridge Ambient Festival, This  Shoegaze All-dayer in London and The Psych Fest in Norwich. Supporting and sharing stages Andy Bell (GLOK/RIDE), Black Doldrums, Bdrmm, Sly & The Family Drone, Stef Kett, Lemondaze, Magic Seas, Mieko Shimizu, The Asteroid No.4, Magic Shoppe, These 
Are End Times, Secret Shine, Spotlight Kid and A/lpaca. I'm trying not to playing too many shows in my hometown, it's nice to play different towns, I wish I could play shows around the other cities like Nottingham, Derby, Leeds, Manchester, Liverpool, Edinburgh and Glasgow as well as more shows in London and shows in Brighton. But most promoters in the UK don't seem to take notice of new and exciting acts from the Underground which would fit in perfectly with there nights or they just don't bother. 
Worst shows? 
One in Colchester at a venue queen at brewers which wasn't bad with. The drinks but the venue could've been a sound guys 
Two in Ipswich at a venue called brewers arms which unfortunately didn't go too well due to a different audience and the capacity of the venue 
What's up next for the band? 
Try and get myself on festival like the great escape festival, Brighten the corners, Dot 2 Dot Festival as well playing shows in Manchester to Brighton for the first time. Release more New Material this year, I'm hoping to release 3 single and E.P releases through the spring into summer and it would be nice to play shows in mainland Europe too.
https://gazeunderthesunmusic.bandcamp.com/  
https://www.instagram.com/gazeunderthesun/  
https://www.facebook.com/gazeunderthesunmusic