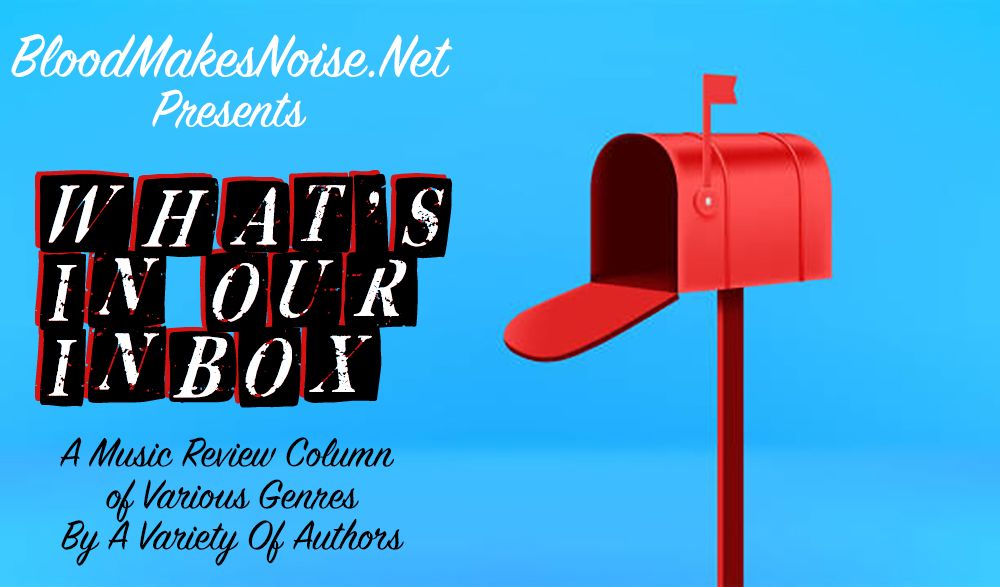 Our inbox is over flowing again so we are letting you good people know exactly what is new and available out there in the music world. We have been swamped lately and are still trying to catch up with everything that has closed out the year 2022 that is worth mentioning. This week it's a pretty folk centered week and we tried to give some smaller artists their moment to shine. I hope you like what was picked out for the reviews! If you want to see your band on one of these lists, send us streaming music and as short bio. 
Band Name: That Summer
BMN Score: 8.1/10
What the band says they sound like: The track-- an elegiac ballad about a relationship that was doomed from the start. Frontman sinnger-songwriter/producer Charles Rocha says, "We've already said goodbye" was the first song I sang in a studio, which I didn't write. Max Bergmanis and I wrote a bunch of songs together last year and he had the chords and the chorus for this song, but the verses were shaky. So I re-wrote the lyrics in the verse, using some of his flavor and some of mine. We kept his original chorus because I thought it was a really beautiful statement and so well crafted. Max is a beautiful songwriter. The song is basically a conversation piece about a relationship that was doomed from the start.
What we say they sound like: This track has a vibe like a more polished Bright Eyes song with a little more of a pop feel. The tones overall have this great warm indie feel. As the track starts more like an indie folk track with a delicate subtle vibe but as the drums kick in the track moves more into the rock and pop genre. The vocal harmonies and chord changes though take the track to another level somewhere between ELO and Toto but mixed with modern sensibilities. 
Song to add to your playlist: We've Already Said Goodbye
Band Name:  Parent Teacher
BMN Score: 8.8/10
What the band says they sound like:  Parent Teacher makes catchy lo-fi bedroom indie, perhaps better classified as apocalyptic doomy pop full of unexpected hooks, or maybe we should say it's the sharpest rooftop dreampop you've ever heard.
What we say they sound like:  This is an interesting track in that it feels like Paul Simon's "Me & Julio Down By The School Yard" but it also has a very modern indie folk feel to it. It has elements that remind me of Belle & Sebastian but also maybe a little bit Vampire Weekend. However the vocals and lyrics come across a little more heartfelt and genuine than the comparisons we've made. The best stuff in all of the music world right now is being made in bedrooms on laptops, so glad we get to review stuff that is killing the big corporate labels. 
Song to add to your playlist: Everything's Normal

Band Name:  Oropendola
BMN Score: 9.9/10
What the band says they sound like:  Oropendola is a Brooklyn based chamber pop artist who currently plays in Half Waif's band. Early 2023 Wilbur & Moore will collaborate with Johanna Warren's Spirit House Records to release her first solo album. Ahead of this album she has just released Little Alien, an absolute gem that is too good to go unmentioned. We hope you'll enjoy this little lullaby with Tori Amos vibes.
What we say they sound like:  Blown away by this. They say Tori Amos vibes but it's like Tori Amos at her peak type vibes. This is a really solid track that has a great indie sound palette from the drums that sound like they were created on a vintage casio keyboard but with beautiful harpsichord and synth and bell tones that bring the recording to another level. The vocal fits perfectly and is the type of voice you'd want to hear more of. 
Song to add to your playlist: Little Alien

Band Name:  Chris Connelly
BMN Score: 0.0 / 10
What the band says they sound like:  Alternative music legend Chris Connelly presents 'Union Square West', a welcome teaser of his new album 'Eulogy to Christa: A Tribute to the Music & Mystique of Nico', a colossal offering released by Shipwrecked Industries in the USA and Easy Action in the UK. This 20-track collection pays tribute to Nico - iconic muse of The Velvet Underground and one of the most unique, tragic and misunderstood female artists in the history of music.
What we say they sound like:  First, Nico and specifically the song Femme Fatale is one of my favorite things in this world. This artist should have all their instruments taken away and be banned from all sites on the internet that stream music. This is such a terrible idea, execution, performance and undertaking. This is so embarrassing on so many levels and is like wiping a handful of shit on the grave of an icon. 
Song to add to your playlist: Femme Fatale

Band Name:  Battleviews
BMN Score: 8.3/10
What the band says they sound like:  Battleviews is me and my wife, Natalie. Over the past couple of years, in between raising our two kids, working full time, and all of the other craziness that we all faced during the pandemic, we found refuge in writing and (home) recording music, and now we're gearing up to release it. A full album is in the can and will follow shortly, but for now we've released "Home," a song about hope and crawling through dark times to reach the other side.
What we say they sound like:  Do you know how much terrible music we have to wade through to bring you gems like this? I'll say it again, the people who are just living life and recording at their home studios are making the best music these days. This is not breaking any barriers or reinventing any genre's but the country twang mixed with a Mumford & Sons or Lumineers vibe is really well done and enjoyable. 
Song to add to your playlist: 

Band Name:  Frank Turner
BMN Score: 10/10
What the band says they sound like:  celebrated British singer-songwriter Frank Turner today announces his upcoming spring 2023 co-headline tour of North America with The Interrupters. Having recently completed his ambitious "50 States in 50 Days" tour
What we say they sound like:  Frank Turner doesn't really need an introduction and I have always dug his music but sometimes stroyteller type songwriters are hard to listen to because after a few songs it's draining to have to hang on every lyric to follow along. However this newest song is so heartfelt and genuine that it can't help but to pull you in. It's about loss and the accompanying video is just as amazing as the song. This one is really great and makes me appreciate the artist much more. Sometimes you wonder how certain artists got big and with Frank Turner it's easy to see it's because he can put difficult moments into song and turn them into poetic triumph. 
Song to add to your playlist: A Wave Across A Bay