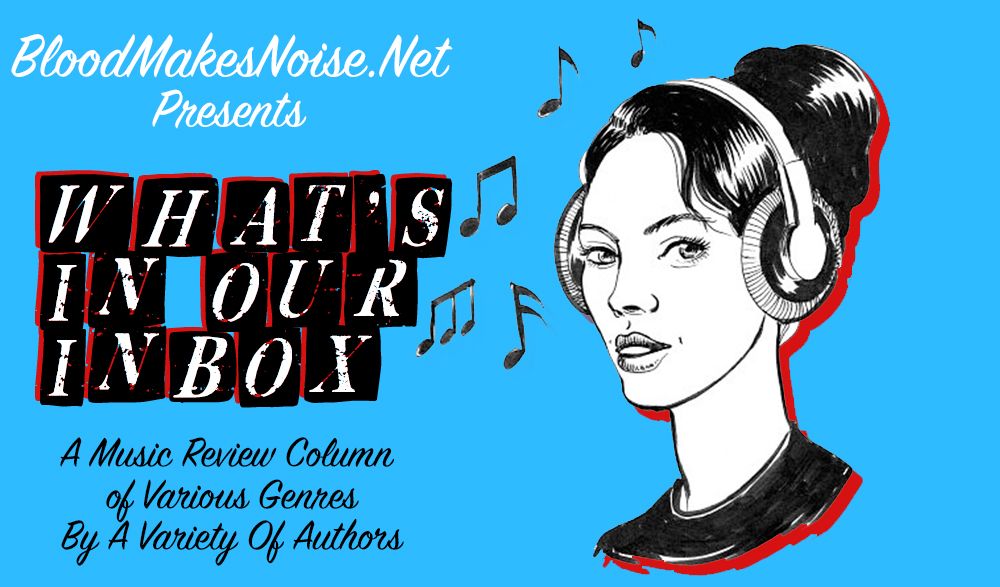 Our inbox is over flowing again so we are letting you good people know exactly what is new and available out there in the music world. We have been swamped lately and we are trying to get our inbox cleared out for the new year. Here is some stuff you might have missed that we wanted to be sure not to skip. If you want to see your band on one of these lists, send us streaming music and as short bio.
Band Name: The Know 
BMN Score: 9.2 /10
What the band says they sound like: shoegaze/dream pop duo The Know. Called "Used to Be", the single details the complexities of romantic relationships specifically when they were heightened during the pandemic. Sonically, "Used to Be" features hazy guitars, warm melodies and atmospheric soundscapes that are on the edge of uncontrollable making for an enthralling listen. The accompanying cinematic music video was directed and created by Farmer and profiles a troubled relationship representing the highs, the lows and the mundane moments in a non-linear fashion.
What we say they sound like: A shoegazy pop track that gave me the sensation of floating along with the current of the song's atmospheric soundscapes. I'm a fan of the hazy guitars and dreamy vocals. A great track to listen to while anticipating summer on a gray winter day. 

Song to add to your playlist: Used to Be 
Band Name: Tom Maroon
BMN Score: 9.5
What the band says they sound like: Songwriter and producer. Indie rock, folk, trip-hop, jazz. I like telling stories.
What we say they sound like:  Tom Maroon kind of reminds me of Ben Lee and Ben Kweller type stuff from the early 2000's. It's quirky fun stories set to easy to listen to indie rock that has great pop sensibilities to it. This song was my introduction to Tom's music and although at times it sounds like it was written for a teen musical, I really like the song and songwriting. 
Song to add to your playlist: Minnesota
Band Name: Promise Game 
BMN Score: 6.3 /10
What the band says they sound like: depicting the band's first-hand experience while on tour in May 2022. Day two of a three-day weekender with Driveways, Goalkeeper and Cheer Up Dusty had the band driving from Clementon, NJ after a sold-out night one. Cruising North with a ton of momentum, then the van hit Connecticut. What should have been a four-hour drive quickly turned into an ETA twice as long. That alone could ruin any trip to the next tour stop, but it's much worse when you're the venue's point person and you have no idea if you'll even make it the show based on the crazy traffic you're sitting in - with no end in sight.
What we say they sound like: An alternative pop-punk tune with elements of rock that remind me of a mix of Green Day and New Found Glory. I got lost in the song searching for a meaningful lyric and something unique that would set it apart from your typical emo tune. There is something to be said for a lighthearted song, but this felt a bit phoned in lyrically. 
Song to add to your playlist: Connecticut 
Band Name: Loud Hound 
BMN Score: 7.4 /10
What the band says they sound like: Loud Hound is the musical project of songwriter/producer/multi-instrumentalist Tommy Florio, who has been making a name for himself over the last few years with his single releases that are influened by all genres and eras and artists as Bright Eyes, Modest Mouse, Cage The Elephant, Beruit and Tame Impala.
What we say they sound like:  A catchy indie/pop/rock bouncy song that feels like gritty-just got out of bed at 1pm-self loathing disappointment - which makes it relatable. I like the DIY lo-fi feel of the track, as well as Florio's production style. Great song, but nothing in particular stands out to make me want to listen again. 
Song to add to your playlist: Kinda Drunk 
Band Name: Lilac 
BMN Score: 7.5 /10
What the band says they sound like: Dreamy and pop focused rock band from stockholm, sweden since 2017
What we say they sound like: The Cure immediately comes to mind in this dreamwave/pop track. The bright airiness of the song is nice, but it is entirely too washed out. The song has a nice feel, but the distracting combination of synth, guitar, and drums competing with each other is too much at times.
Song to add to your playlist: Crystalline, Don't Go Near The Water