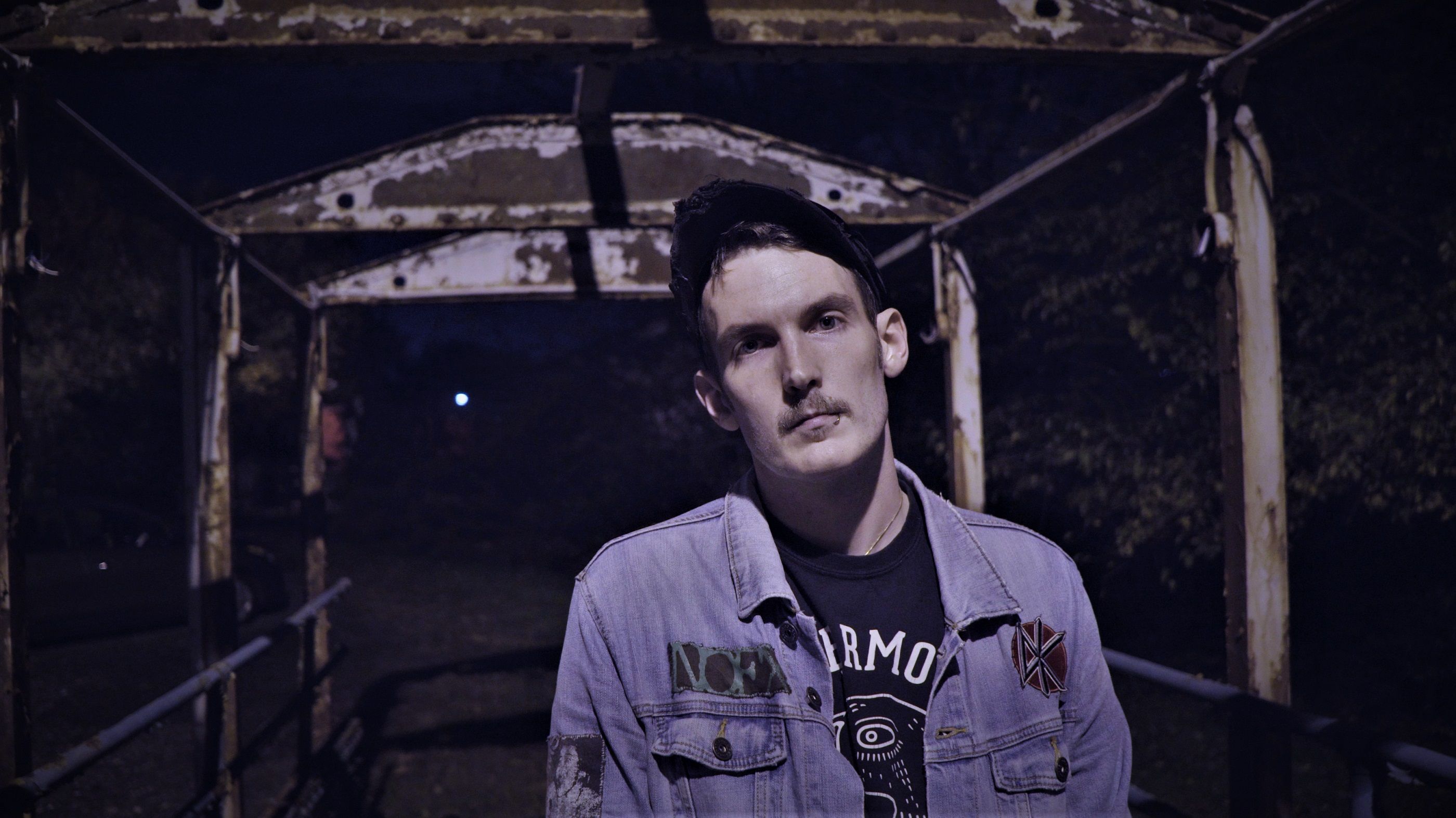 Ryan Struck of Scary Hours has been making a name for himself among the NJ punk and indie rock elite for well over a decade now. Having cut his teeth in skate punk bands in his youth, he has established himself as one of NJ's most prolific artists – playing bass in multiple bands (Old Currents, The 65's), drums in Voice of Doom, writing and recording a folk punk record and then circling back to his hardcore punk roots and going on an onslaught of writing and releasing music as Scary Hours with no indication of stopping any time soon. With so many artists so focused on social media and their own reflection whenever and wherever they can view it, Ryan takes us back to the old days where artists focus on their work: music.  
BMN is delighted to host the exclusive video premiere of the new Scary Hours song "I'll Meet You There" – a song reflecting on Ryan's sobriety and in celebration of his recently achieved 3-year mark.  
Ryan shared the following exclusive quote for BMN:  
"I have always respected bands that try new things. I know this isn't reinventing the wheel or anything, but I feel this is the most genuine sonic representation of myself in this moment and it's different that the sound on 'Symptoms...' This is really autobiographical. I just hit a milestone in my sobriety and wanted to share this song to celebrate. The song was written with recovery in mind, but I don't think all of these concepts are exclusive to that arena. I hope these lyrics mean something to anybody who needs to hear it. If you're struggling, man, there are so many people out there who are right there with you. I hear you. It's been a rough couple of years. I don't have anything enlightening to share other than I know how it feels to be unsure of how much more you can take."  
Please be sure to check the links below and don't miss 'Symptoms of Modern Hegemony' – the Scary Hours full length released earlier this year.
Instagram
Facebook
Bandcamp
Spotify
Links