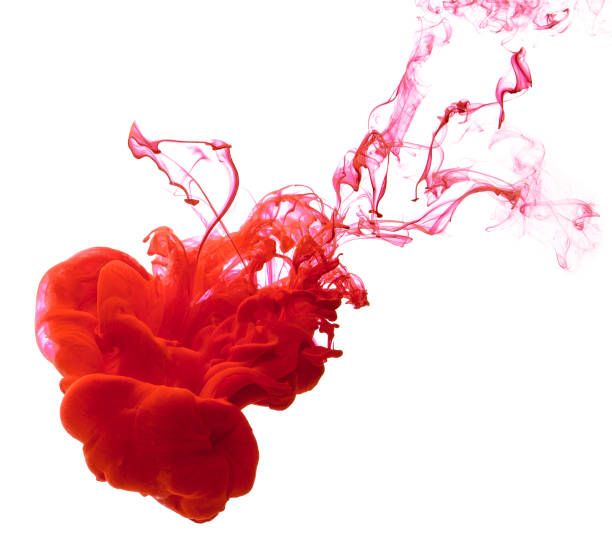 Our inbox is over flowing again so we are letting you good people know exactly what is new and available out there in the music world. This is an interesting mix this week that touches on a lot of different styles and I have to say the overall quality of the songwriting this week is really great. I had not heard of any of these bands before today and I really enjoyed them a lot so hopefully you will too. If you want to see your band on one of these lists, send us streaming music and as short bio. 
BAND: THE FONDALEROS
BloodMakesNoise Rating: 9.9/10
Genre: Indie Rock, Indie Pop, 60's Pop
What the band says they sound like: Following some lengthy conversations about shared favorite bands like Radiohead, Wilco, Pavement, Widespread Panic, et al., the two friends discussed writing and recording some original music.  But how to do it?  Being 800 miles apart, particularly in May 2020, meant home studios and file-sharing…as well a slow pace.  And while recording and mixing the songs was a 21st century process for sure, the themes in these songs -  joy, consequence, temptation, heartbreak, luck - aren't new; and the music has a vague sense of familiarity, as well as the feeling of connection.  Some have described the sound as "classic new rock".
What we think they sound like:  The Fondaleros do that throwback 60's Motown sound a billion times better than shit like Fitz and The Tantrums and overly polished stuff like that. This is like if you took Sharon Jones and The Dap Kings and had them write a song for MGMT to perform. I haven't heard anything else from this band but judging from just this one track if they've been called "Classic New Rock" I'm sure it's well written and produced to perfection. This track is stellar and seamlessly blends new and old to produce a pop gem. 
Songs to add to your playlist: Shimmy Don't Shake Like That


 
BAND:  THE GHOST CLUB
BloodMakesNoise Rating:  8.4/10
Genre:  Indie Rock, Radio Pop
What the band says they sound like:  "This song is a personal thank you to the people in life that hang around through the lows and continue to guide you. You learn very quickly who truly cares about you when you are at your lowest points. It can also be listened to in another sense, as a reminder that no matter what, whether you're walking, running or crawling, never stop moving forward."
What we think they sound like:   This has an interesting vibe that lies somewhere between an 80's pop song and something more modern like The Killers. It's got a pulsing groove that is infectious and is produced like a major label hit. It kind of even has a little of a similar melody to that Killers song "All These Things That I've Done". You can't really go wrong with sounding like one of the more popular bands of the last 20 years but you also can't expect to be everyones thing when you pigeon hole yourself. I'd have to hear some more music to make that kind of call, but I do like what I'm hearing on this single. 
Songs to add to your playlist: Don't Let Go


 
BAND: BALKO
BloodMakesNoise Rating: 9.2/10
Genre: Instrumental, Cinematic, Indie Synthwave
What the band says they sound like:  We are based in Sydney Australia
What we think they sound like: This is a wide mix of many things but it's all good. It's kind of somewhere between contemporary avant garde jazz and indie pop instrumentals. It touches on a lot of elements of synthwave and I'm here for it. I like the overall mysterious artsy aesthetic to this, hence why we're covering it. It's rare that we recommend every song on an EP but this is a really good one for fans of everything from Power Glove or Arcade High to DOMi & JD Beck. This has a lot of cool elements to it and I think of them kind of like as the musician's musician. 
Songs to add to your playlist: Beauty Bot, The Ball, Glamboyancy


 
BAND:  DANA WHY
BloodMakesNoise Rating:  9.7/10
Genre:  Indie Pop, Indie Rock
What the band says they sound like:  The choruses also hint at feeling trapped in your hometown. It was a very difficult time mentally, so without much effort, this became one of the angriest songs on the record.
What we think they sound like:  This is a really well written mix of indie pop and indie rock wrapped in a neat little box of stellar album production. This has a very modern aesthetic with loud buzzy synths, driving guitars and a mix of real and fake drums. The melodies are interestingly written and the song structure feels more complex than it actually is because of how often the instrument tones and sonic palette change. This is an artist that I'm looking forward to hearing more from. 
Songs to add to your playlist: Kneel


 
BAND:  MEI SIMONES
BloodMakesNoise Rating:  10/10
Genre:  Jazzy J-Pop
What the band says they sound like:  I'm a jazz influenced indie j-pop artist writing songs with lyrics in both Japanese and English, based in Brooklyn, NY
What we think they sound like:  Hands down this is the best thing I have heard in long time. This is so well done and so enjoyable to listen to. This is like a hyrbid combination of everything I love about mellow indie stuff like Belle and Sebastin to Radiohead mixed with jazzy guitar that has remnants of everything from Astrud Gilberto to Leonard Bernstein. This is literally one of the best submissions I have ever had the honor to review. Love Love Love this. 
Songs to add to your playlist: Shinju and Every Single Song this artist has released!