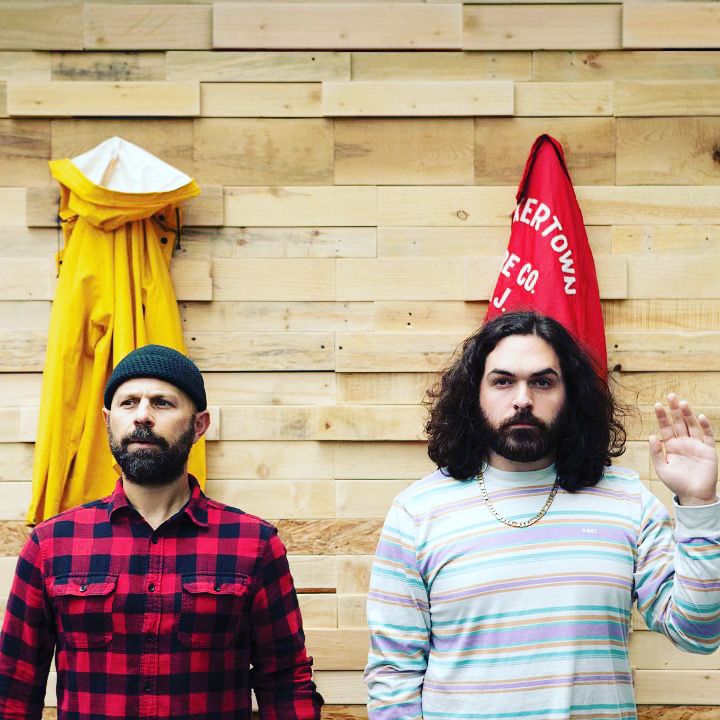 New Jersey indie rock duo Yawn Mower has made a charming full-length debut with To Each Their Own Coat – a short-and-sweet LP of energetic tracks that combine elements of indie and surf rock, new wave and post-punk. By Dana M. English  
I feel the need to start this review with a little note: frequently when I review a first full-length LP, I find a noticeable lack of cohesion between the tracks, indicative of a band that hasn't quite honed in on its signature sound after a smattering of experimental EPs and singles. There's nothing wrong with that – it's part of the process – but I'd be remiss if I didn't mention that this isn't the case with To Each Their Own Coat. With this release, it's clear that at this point, Yawn Mower knows exactly who they are and what kind of music they're here to make with this project – and they do it exceedingly well. While I might prefer some to others, every track on this record has a full sound, fills and accents in just the right places and a well-articulated message, even if it's simple. 
Kicking off with some fun, To Each Their Own Coat opens with "Frank's Track" – a one-minute and thirty-four second, spoken-word intro in which the band members are scolded by angry and extraordinarily Jersey character "Frank Rizzo" via profanity-laced voice message. While not a musical track, it certainly sets the tone – letting you know that if you're looking for a band that takes itself too seriously, you've come to the wrong place. (Editor's Note: The person on track one is really Johnny Brennan the original Jerky Boys "Frank Rizzo" voice actor) 
"Broke in Brainville" serves as the musical introduction to the laid-back duo formed by guitarist/vocalist Mike Chick and drummer/vocalist Biff Swenson (No, those are not fake names. I triple-checked). Featuring insanely catchy riffs and a jaunty percussive line, this slacker surf-rock anthem makes short work of getting new listeners hip to the Yawn Mower sound. 
Just as we start to get comfortable, "Elevation" hits us with an unexpected dose of optimism by way of floating synthesizer accompaniment and elegant backing vocals provided by Pam Flores. A song about going with it even when you don't know what you're doing – "Elevation" is so perfectly airtight in terms of composition, it remains one of my favorites after several listens through their full repertoire. 
As far as indie rock songs about being a fuck up go, "Broken Filaments" is basically by the book. Packing some meaty bass and a hook that suggests the listener "turn your mind off for a while," Yawn Mower truly nails it here. No notes. 
There's something so wonderfully nostalgic about "Sixteen Minutes" that every time I listen, I find myself asking, "Where was this song during my adolescence?" Maybe it's the gang vocals on choruses or maybe it's Mike Chick's subtly perfect post-punk delivery. Either way, it's hopeful, it's playful, it's powerful – the definition of an indie rock anthem. 
"On a Message Board (Dimly Lit)" is the true outlier among the tracks – not only in length, but in scale. Supported by gorgeous string accompaniment that makes it sound larger than life, this genre-defying final track allows the members of Yawn Mower to flex their talents both as songwriters and musicians. A positively stunning album closer. 
To Each Their Own Coat is one of the rare albums to come into my inbox that instantly had me sifting through the band's back catalog for more of their work. I highly recommend checking out the rest of the tracks on the album, as well as the singles and EPs Yawn Mower has released since their formation. Next on the agenda will be to see them live – you can, too, as they just announced a tour.
See their upcoming dates here: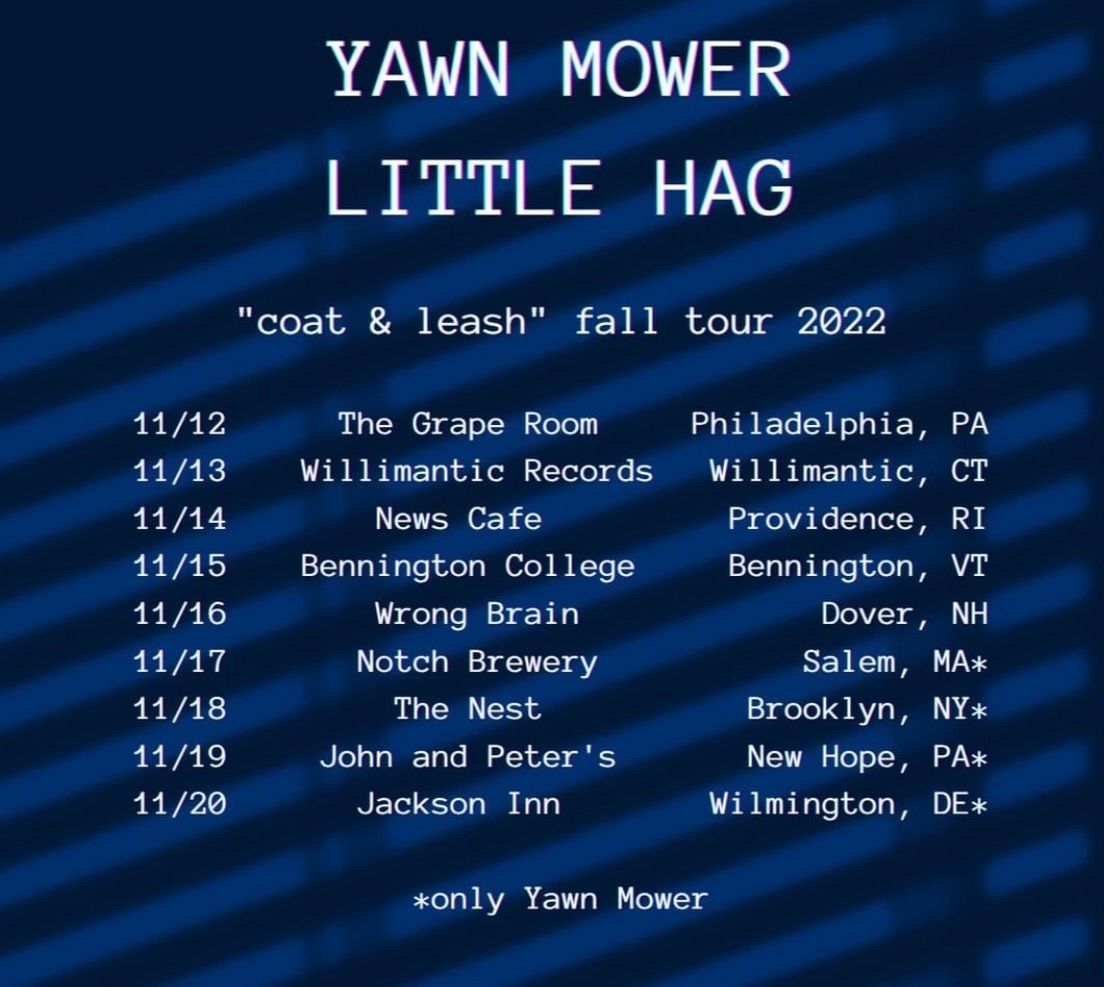 ON TOUR THIS FALL YAWN MOWER (MINT 400 RECORDS) & LITTLE HAG (BAR-NONE RECORDS)
https://www.instagram.com/yawn_mower