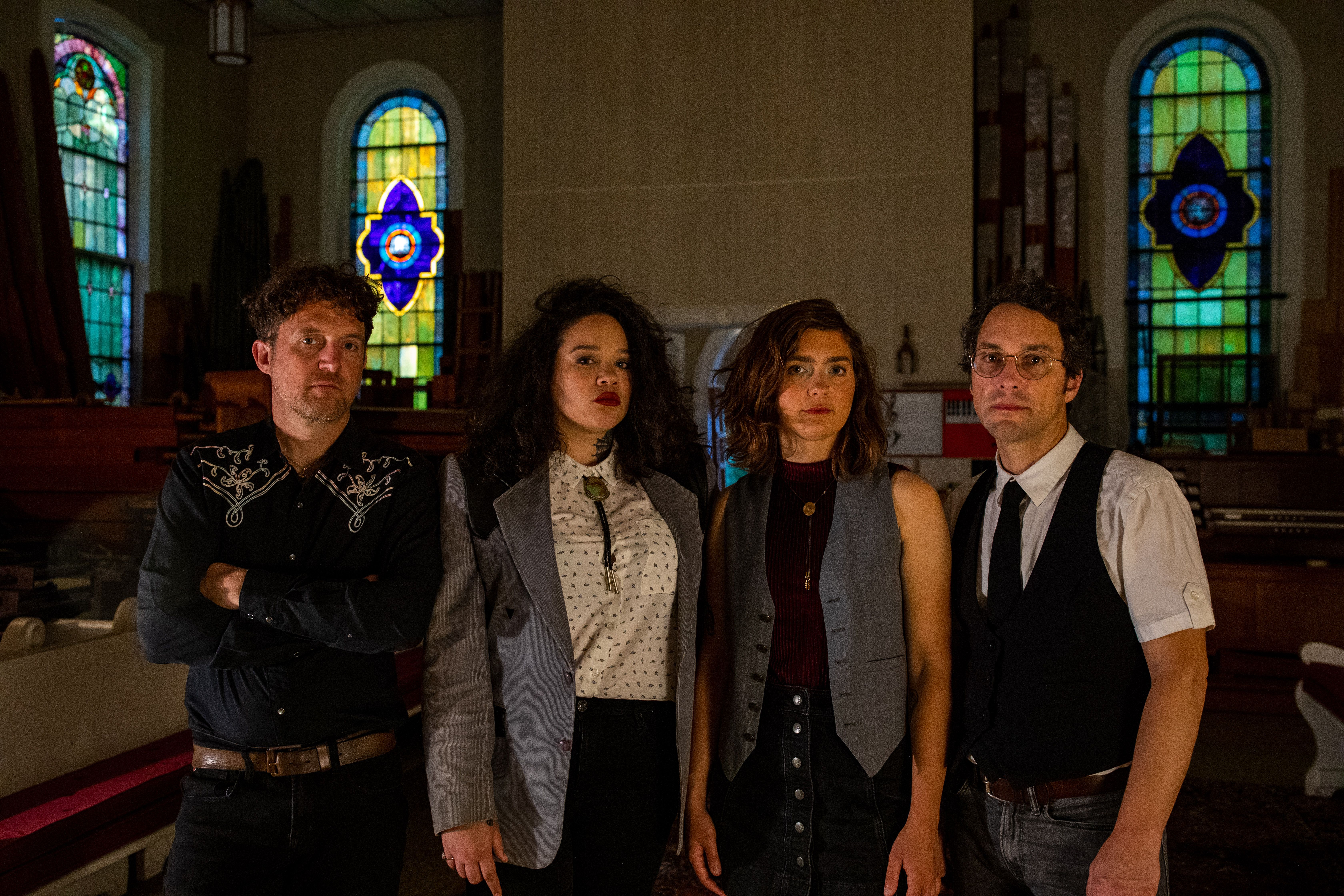 "Those Looks want to make you believers. In yourself, in your friends, in your community, in how things can be better when we work together" says one of the newest bands on the indie scene in central Jersey. From out of Lambertville, Those Looks is a band that has everyone at shows talking and asking where did this breath of fresh air come from. Most of the band is somewhat new to their instruments and never in a million years would you know it. The band sounds ready to take on the world their debut full-length album, Cults Near Me, which will be released by Mint 400 Records on November 11th. 
Today the band is proud to premiere the b-side "I'm Fine" to their first single "Hymnal". If you missed their premiere over at The Big Takeover on Monday, I suggest you go check it out, or both tracks will be on all streaming platforms this Friday October 7th. The band says of the track "I'm Fine" that it represents the flip-side to that warm fuzzy feeling of support and trust in a relationship, when someone you had faith in has let you down. It can be so painful, but you have to realize when to move on and have confidence in yourself, as conveyed by the guitar part in the chorus which exudes an angry kind of swagger. 
The album overall album feels like a group of seasoned songwriters creating one of thew most cohesive indie rock records that has come across the BMN desk. We hope you enjoy this small snippet of what is a stellar debut LP.