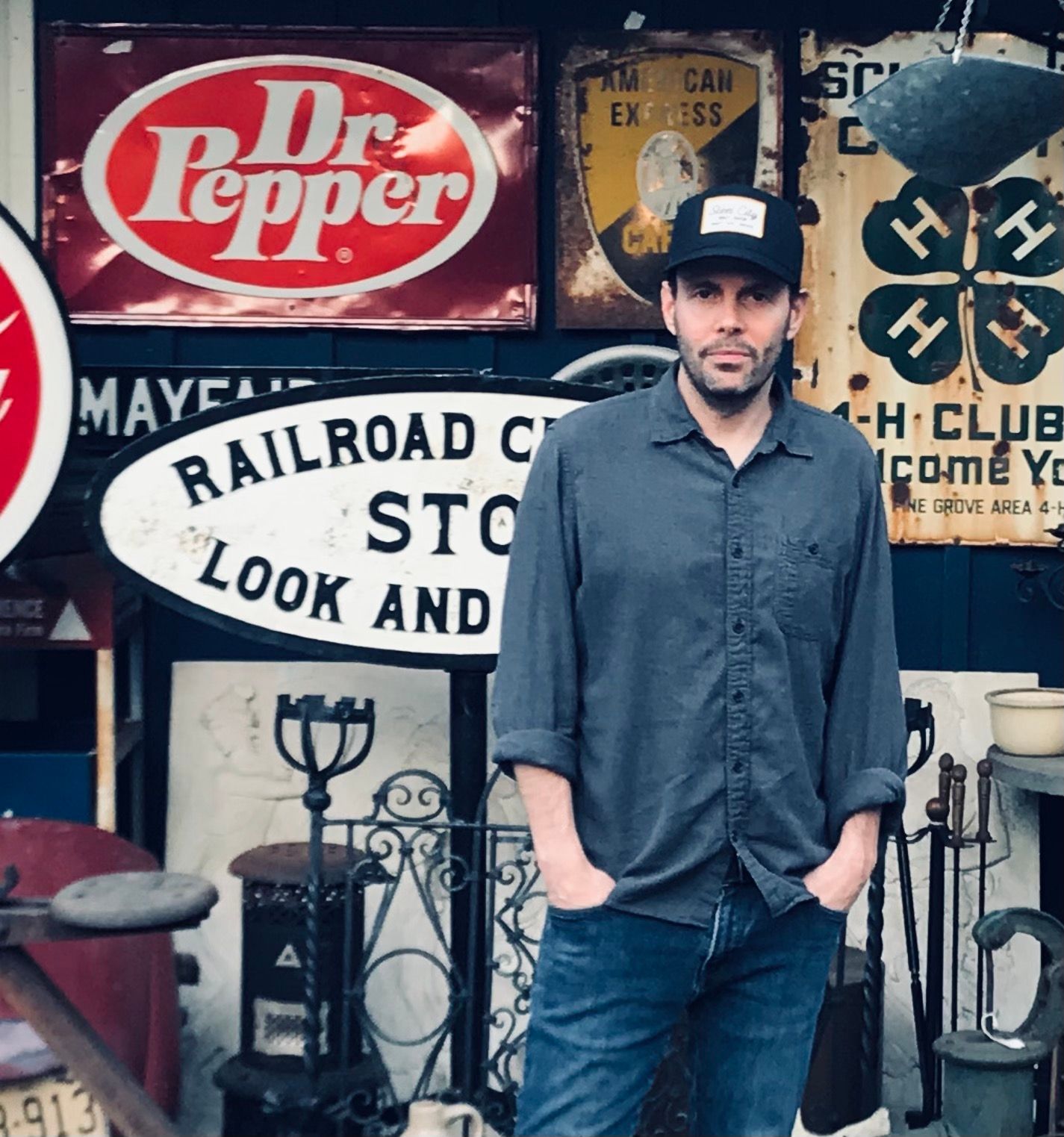 Not afraid to dive deep, New Jersey singer-songwriter Dennis King aka Sonofdov, releases his most personal set of songs to date. "Fangs" which is due out on November 18th, is a sparse mini series of lost innocence, tangled relationships and psychotherapy become illuminated by King's idiosyncratic playing style and alt-folk songwriting. Unlike his first release, Towers(2019), there's no longer isolation controlling the narrative or conflicts getting in the way as in the follow up EP, Battle Lines(2020). This time around, Fangs reveals a songwriter reflecting on his shortcomings, but with a sense of sardonic humor, a touch of honesty and memorable melody lines to accompany you on your next road trip. We caught up with Sonofdov and found out what inspires his writing, how the project formed, and much more!
1. How did the band form and what does the band name mean? 

In 2012 during Hurricane Sandy,with no power or much to do except drive around in search of life, I recorded a song on my son's ipod. Found a town with wifi and posted it to Youtube, thinking I'll take it down later. I chose a moniker(my surname)at first because I didn't want my employer keeping tabs on me or anyone finding me,it just stuck. 
2. Previous musical projects? How'd you first get into music?  
Played a mean tuba in my high school marching band and yes, I was the smallest of the lot. It wasn't until my college years where I bass in a sloppy band, all covers, all terrible and all fun. After that I quickly played bass and sang with a three piece British, post-punk band called Coal. The Longest lasting project was 383 STROKER, a full on effort for ten years. We put out three full lengths and got a deal with Rawkus Records and nothing happened. In that time we became close, like a family with memorable stories and  embarrassing moments.
3. First concert that you ever went to? 
Unfortunately it was Kiss Animalize. I was so disappointed, they sucked. When I got my license, I was able to drive the family car to Maxwell's in Hoboken and it educated me pretty quickly on independent music and the DIY way.
4. What's your writing process like?  
It's changed a bit through the years, I still pickup my acoustic with no intention to write. Lately I've been writing out "morning pages" and finding some phrases or a group of words that sound interesting. If I have something I can sing, I'll grind it out until it's done. Then there's some songs that could take a lifetime to work out and may never be finished. 
5. What other artists or songs inspire your music?  
I'm always eager to hear new music, especially from my peers and friends, but the foundation was not necessarily one type of genre or from a specific decade. It was never my intention to be folk based, it just happened as I play acoustic guitar, generally quiet, so people started putting me in that category. Honestly,Life and the people in my life inspire the songs. Musically, it's hard to say. I guess like most folks, I get into a phase or period. For example, the other day I spent hours listening and watching Idles live performances through the years and last week I purchased Jerry Jeff Walker's 1977 release "A Man Must Carry On". So my Spotify playlist is a bit disjointed at times,just like my anxiety..HA!

6. What's the live experience like and your philosophy on playing live? Do you think the music live should be identical to the recorded version or should it be it's own thing?  
As a solo artist I can only do so much, but what is consistent is that I'm not consistent. I tend to change it up with what's happening at that moment. Of course the basic melody and structure is there, but for me the live thing is its own presentation of songs and art.
7. Have you toured? What has the touring experience been, best shows?

I've been taking short runs up the east coast when I can, but mostly playing in the NYC Metropolitan area.
8. What's up next for the band?  
Excited to share my latest EP, Fangs coming out on Mint 400 Records and starting to record a new batch of songs for a future release. I'll be back in NYC in November at Rockwood Music Hall and looking forward to playing with some of my local favorites the coming year.