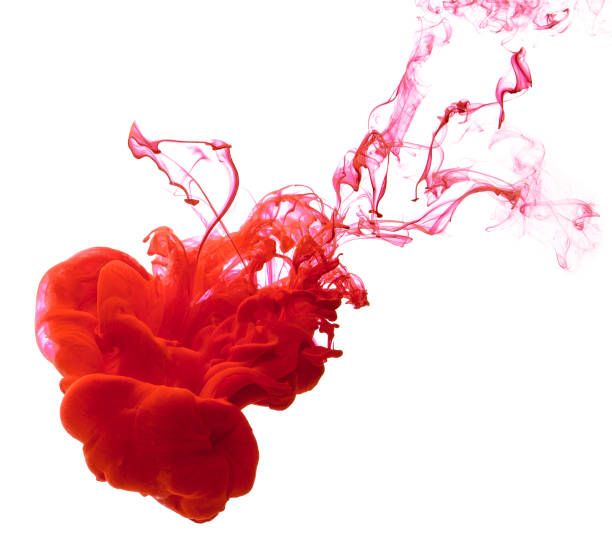 Our inbox is over flowing again so we are letting you good people know exactly what is new and available out there in the music world.  This week we jump around from emo to indie pop and it's all pretty enjoyable. A couple surprises along the way like what I consider to be one of the more original things I've heard in a bit with Frenchy and The Punk. Let's get it started. If you want to see your band on one of these lists, send us streaming music and as short bio. 
BAND: BLACK MARKET KARMA
BloodMakesNoise Rating: 8.8/10
Genre: Indie Rock, Indie Pop
What the band says they sound like: The Velvet Underground, Spacemen 3, The Jesus And Mary Chain, The Brian Jonestown Massacre, Black Rebel Motorcycle Club, Spiritualized
What we think they sound like: This has a very nice brit rock of the 90's feel to it kind of like stuff from the first Stone Roses album but with a little more fuzz to it. I definitely hear the Jesus and Mary Chain influence too. I think if you like bands like The Strokes and their later more mellowed out approach to songwriting this is going to be right up your alley. Overall this is not reinventing the wheel but at the same time it's a very catchy tune that is quite enjoyable. I feel like this is the type of thing I could listen to an entire album of. I even think this has lots of throwbacks to Beatles-ish melodies but nothing I would say is directly derivative, but also lots of song textures that are reminiscent of the Beatles. 
Song to add to your playlist: Dead Trajectory, In My Child Mind (E to A), Kodama, Cadet #2187, A Crying Shame
BAND: HIDDEN IN PLAIN VIEW
BloodMakesNoise Rating: 7.2/10
Genre: Emo, Pop Punk
What the band says they sound like:  Frontman Joe Reo says ""Tantrums" is a collection of songs written across several years showcasing Hidden In Plain View's signature sound of trading vocals, harmonies, ripping drums, and authentic relatable lyrics.
What we think they sound like: Well this is one of those bands that has been around a while and they are still doing exactly what they love. They haven't changed and they are aiming for an audience that is looking for nostalgia and I have no issue with that. Chances are you either loved it back and then and you still do or you don't. Not sure you make new fans by sounding like 2007 but it's everything that someone looking for that sound is going to want. Well produced, well played, and its got a good energy to it. 
Song to add to your playlist: Temper, Wildfire, Poison Ivy


BAND: WE DEMAND PARACHUTES
BloodMakesNoise Rating:  8.9/10
Genre:  Indie Rock, Indie Pop
What the band says they sound like:  Explosive new tune from Boston alt-rock trio that's catchier than a Patriots wide-receiver, and the first taste of their new EP out in November. 
What we think they sound like: I think that's a football reference, but anyway, I love this new track and Boston is becoming an indie rock mecca. Kind of like the review above this isn't reinventing the wheel but what it does have is a more contemporary feel that pushes it out of the emo pop punk realm and more into the indie rock/ indie pop realm and it's just little things with the production that give it that overall feel. Things like how the bass and low end seem to be more keyboard generated and less of the emo tinged biting bass tone, that along with samples and super tight drums that aren't all about the half time breakdown. It's also the bands presentation in their video, willing to be goofy and singing songs that are fun and not necessarily so emotionally deep. Sometimes that's nice when you are listening to pop.  
Song to add to your playlist: Hungover You


BAND: FRENCHY AND THE PUNK
BloodMakesNoise Rating:  9.2/10
Genre:  Dance Punk
What the band says they sound like:  This unapologetically new wave-y nugget, propelled by chugging acoustic chords, reflects the album's central theme of transcending 'mind phantoms' - the experiences from the past that linger within us. Known for their trademark blend of dark folk, post-punk and cabaret-influenced music
What we think they sound like: This has a definite true 80's synth/ new wave sound. It feels so authentically like something you'd hear on a late Tuesday night at CBGB's. This is definitely for anyone looking for 80's nostalgia who was into a mix of Polly Styrene, Excene Cervenka, maybe some Pretenders and GoGo's thrown in. This just has such a cool feel to it. It's like Karen O but completely mellowed out and with a great 80's pop vibe. Kind of loving this!
Song to add to your playlist:  Mon Souvenir

BAND: CUMULUS
BloodMakesNoise Rating:  9.9/10
Genre:  Indie Pop
What the band says they sound like:  "'Better Kind of Love (Silver Lining)' is probably my first successful attempt at incorporating humor into heartbreak. I remember when Phoebe Bridgers Stranger in the Alps came out, and I was so struck by not only her voice, but how hilarious she was. I wanted to challenge myself to write something with a sense of humor. This song is about embracing and laying bare the fact that we do things (like smoke cigarettes) that are not good for us, and love people we know are ultimately not right for us, but to be a little easier on ourselves about it because ultimately the bad choices help us discover how to make better ones."
What we think they sound like: This artist is pretty great, it's very much a culmination of a lot of great things from R&B, pop and indie synthwave stuff to create some really great vibes on tracks like "Better Kind Of Love". Then on tracks like "Sunbeam" you get a more jangly indie rock thing going on. This artist seems to do it all and she does extremely well. The new LP is coming in October and we're here for it! You ever here stuff so good, you just kind of don't have the words to vocalize it, that's this. 
Song to add to your playlist: Sunbeam, Better Kind Of Love