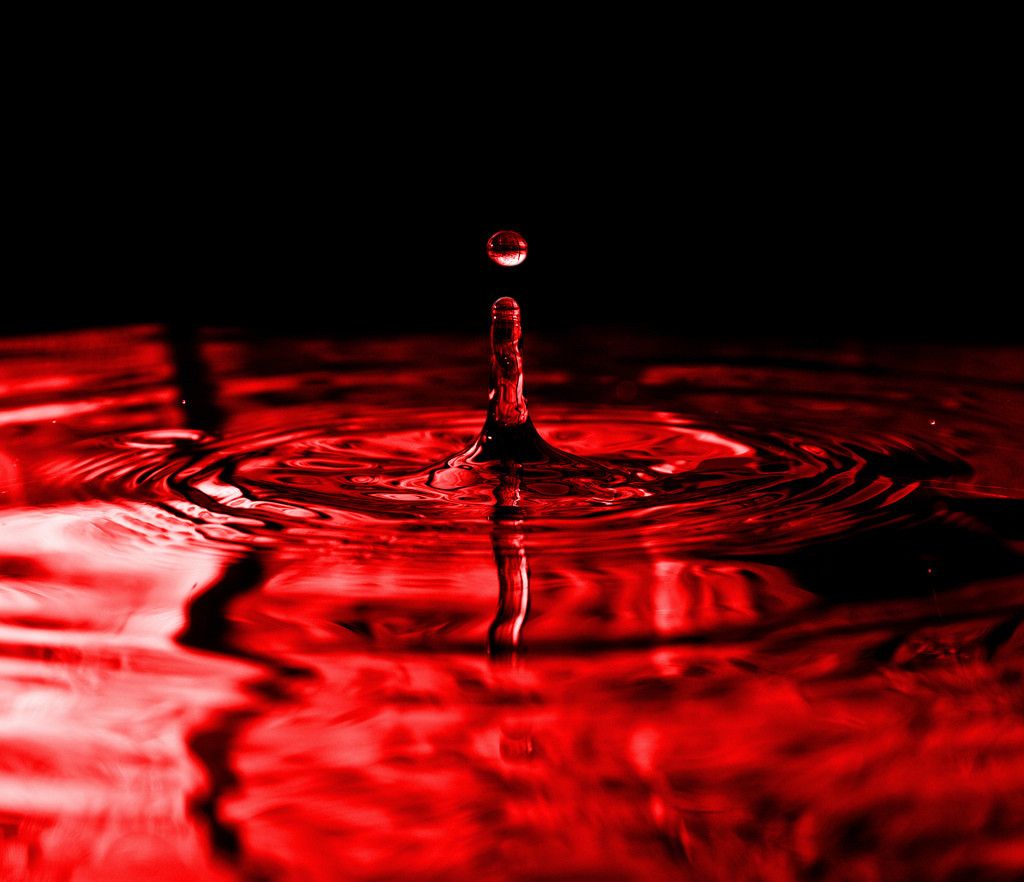 Our inbox is over flowing again so we are letting you good people know exactly what is new and available out there in the music world. This week we have some good old punk rock as well as instrumental synth wave and some other stuff in between. For the most part another great  handful of bands that I hadn't heard about until now. If you want to see your band on one of these lists, send us streaming music and as short bio. 
BAND: SIC WAITING
BloodMakesNoise Rating: 8.1/10
Genre: Punk Rock, Post Punk, Metal
What the band says they sound like: For Fans Of: Rise Against, Strung Out, No Use For a Name
What we think they sound like:  Holy Bad Religion! If you told me this was new Bad Religion I'd believe you. I can hear the Rise Against inspiration too but this is like updated Bad Religion for anyone who is a huge fan of their's this will be right up your alley. So if your wish has been all these years, "Why doesn't Bad Religion infuse more metal with their music",  then you might really love this. They might lose points for originality but this is fun and sounds like what it is, some old school 90's punk rockers making music they love. Great clean production too. 
Songs to add to your playlist: Uncommon Veins


BAND:  BANDAID BRIGADE
BloodMakesNoise Rating: 8.9/10
Genre:  Emo, Post Punk
What the band says they sound like:  collaborators Zach Quinn (PEARS) and Brian Wahlstrom (Scorpios, Gods of Mount Olympus) "It truly did start with some tragedy happening in our lives," says Wahlstrom. "Literally the day we started recording drums for the first album, my wife called and left me. Zach was the guy next to me, who just held me in his arms for a week while we made the album together. And then he was going through issues with his girl at the same time. There was just a lot of stuff."
What we think they sound like:  Lots of feelings on this. The band kind of pushes the more rock tunes but I really enjoy the songs that kind of remind me of Hall & Oates or Steve Winwood like "Did You Dream?". My feeling on it is anyone can write punky emo bullshit but trying to construct a pop hit that isn't trash is some real talent. At moments it has bits of bands like The Fray or something like that, big pop rock songs with some piano. Then songs like "Kitchen Tile" hit like a cross between The Cure and Coldplay maybe with some Killers. Lots of enjoyable songs on this record and they hit a lot of genre's so it's eclectic but still cohesive as an album. 
Songs to add to your playlist: Loveless Love, Did You Dream?, Kitchen Tile, Stand Still, Hit The Buck, Like A Stone


BAND:  CRESCENT RIDGE
BloodMakesNoise Rating: 9.7/10
Genre:  Alt Rock, Indie Rock
What the band says they sound like:  "it's about those hot summer days when you have nothing in the world to do and everything feels slow but monumental, trapped inside your own mind while the world spins around you."
What we think they sound like:  This took a little bit to grow on me. Kept checking it out as it popped up in my inbox a few times. It's good, it has a solid foundation of Dinosaur Jr., some Pavement and other 90's stuff. I like the grit it has that other stuff that's too hi-fi seems to miss. Like vocals here and there are out of key but kind of in a Piebald way and it fits the music. I dig the vocal as it breaks up and gets raspy towards the end. This takes me back to the summer of like 2001 and feels like post 90's emo a little. The more I listened the more I enjoyed this. 
Songs to add to your playlist: Stuck


BAND:  COSMOS IN COLLISION
BloodMakesNoise Rating: 9.1/10
Genre:  Synthwave, Electro Pop, Instrumental 
What the band says they sound like:  Riccardo Spaggiari from Italy, which explores the lines 
between ambient-electronica, shoegaze and post-rock. The sonic palette is composed by layers of ethereal guitars, warm synths, shimmering soundscapes and downtempo rhythmic textures creating a dreamy and emotional flow of sound.
What we think they sound like:   I'm kind of new to figuring out what I like about Synthwave and for a while I was comparing everything to the "Drive" soundtrack to determine if it was good or not. Though some of the stuff I have been into lately has been more like Power Glove or Arcade High. This sort of has a little bit of that feel but is more ethereal, more sparse at times, closer to older things like The Orb but not as unstructured. This definitely feels like structured songs and not as cinematic as some instrumental projects. Coming from the Shoredive label I was full expecting something more in the MY Bloody Valentine realm and was pleasantly surprised. The highlighted songs were more my taste but I think the whole thing is great if I'm in the right mood for it. 
Songs to add to your playlist: Cassiopeia, Hydra, Orion, Phoenix


BAND:  DOG IN MAN SUIT
BloodMakesNoise Rating: 9.3/10
Genre:  Indie Rock, Post Punk
What the band says they sound like:  We're a riffy alternative rock/post-punk band currently based out of Jersey City and are WOC + non-binary fronted.
What we think they sound like:  As far as I'm concerned Jersey City is the music Capital of Indie Rock and nobody breeds better bands across this nation. This band has a lot of potential, a little more classic punk and rock inspired than anything else but I can hear the Jersey City in the music and I like that. This feels like it was constructed in some basement studio rehearsal space at late hours. I like the almost Black Sabbath simpleness to the aesthetic but with more of a late 70's punk vocal like X, who is a really good comparison band for this. Overall an eclectic EP and the sound of a band figuring out what they are best at, but I can't say one way or the other, I kind of enjoyed all of the different facets from the poppier "Weirdos" to the more punky and classic rock stuff. 
Songs to add to your playlist: Weirdos, Floodgate, A Feeling, Can't See It Changing