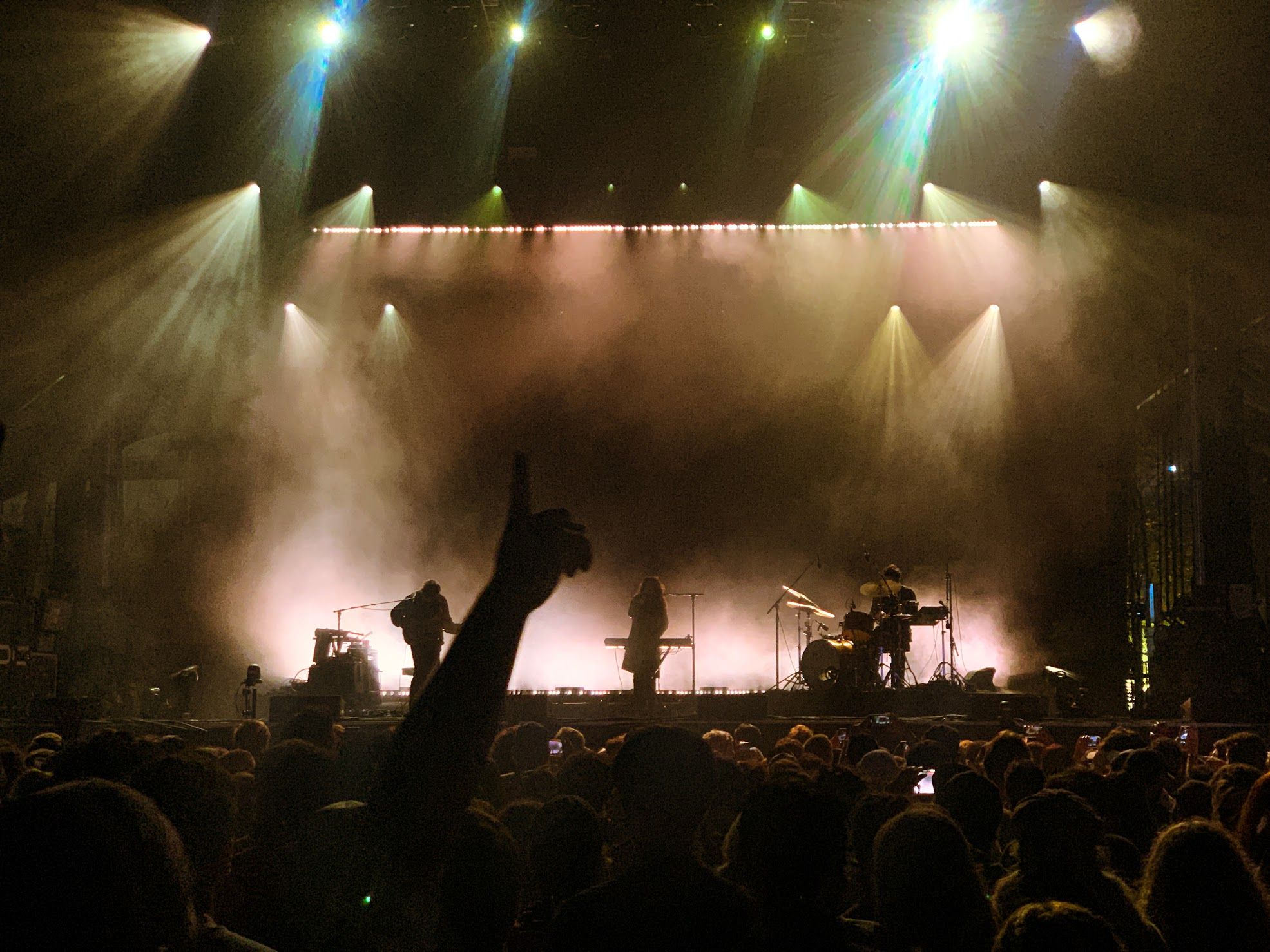 Over the course of one weekend in Pasadena, California, the inaugural This Ain't No Picnic Festival pulled out all stops – offering a stacked, genre-agnostic lineup, an incredible dance hall, a selection of great concessions and shockingly clean bathrooms.
Attendees of the debut This Ain't No Picnic Fest on August 27-28, 2022, were treated to breakout performances from some of the hottest up-and-coming indie, dance, hip hop and punk acts, as well as legendary sets from mainstays like Le Tigre, LCD Soundsystem, and The Strokes. Hear about the experience from Blood Makes Noise contributor Dana English, who attended both days of the festival: 
As someone who's been going to fests for the better part of 20 years, I have relatively few complaints about this festival and if LA-based Goldenvoice can guarantee a repeat performance in following years, they'll make a loyal attendee out of me. 
While it's rumored that some of these things might be flukes due to low attendance, I hope not, because it was a real treat to attend festival that not only had incredible performances from a selection of artists seemingly catered to my tastes, but also had little to no wait for food, no issues with access to water and no overcrowding. 
If I had to nitpick, I'd take issue with the overlapping set times that forced you to choose between artists you want to see, but frankly, that just speaks to the impeccable lineup of the fledgling festival (highlights on the below schedules to show what I saw or planned to see):
Due to the overlap, there were a few select times that the sound from the stages were competing – for example, some of Mac Demarco's set was overpowered by the artists playing on neighboring stages – but this was a relatively easy fix if you cared enough to find a spot where the sound didn't reverberate.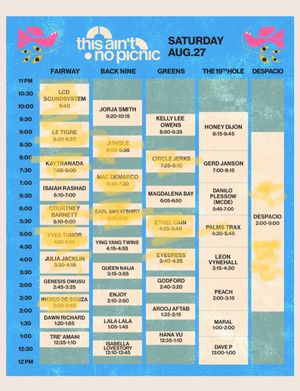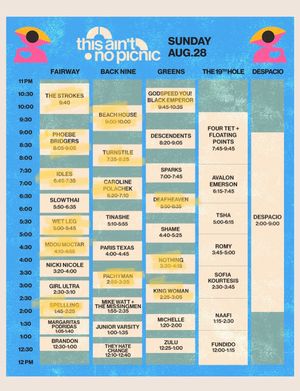 Saturday, Aug. 27 - Day 1: 
Highlights: Killer sets from relative newcomers including Arooj Aftab, Indigo DeSouza and Ethel Cain, capped off by near-perfect performances from fan favorites, such as Le Tigre and LCD Soundsystem. 
Embarrassingly, Arooj Aftab was not on my initial list of artists to catch – simply because I wasn't familiar. However, when I walked into the festival and went to grab a drink to start the day, I could hear Aftab's stunning voice coming from the nearby Greens Stage and decided to put off exploring the grounds until after she was done.  
Back on the Greens Stage, southern siren Ethel Cain filled her relatively short set with the most popular tracks from her recent album Preacher's Daughter to a hugely supportive audience, including "American Teenager" and "A House in Nebraska." With her haunted indie pop sound, Cain might be one of the more interesting acts to come out in recent years and after finally catching her live, I can't wait to see what she does next.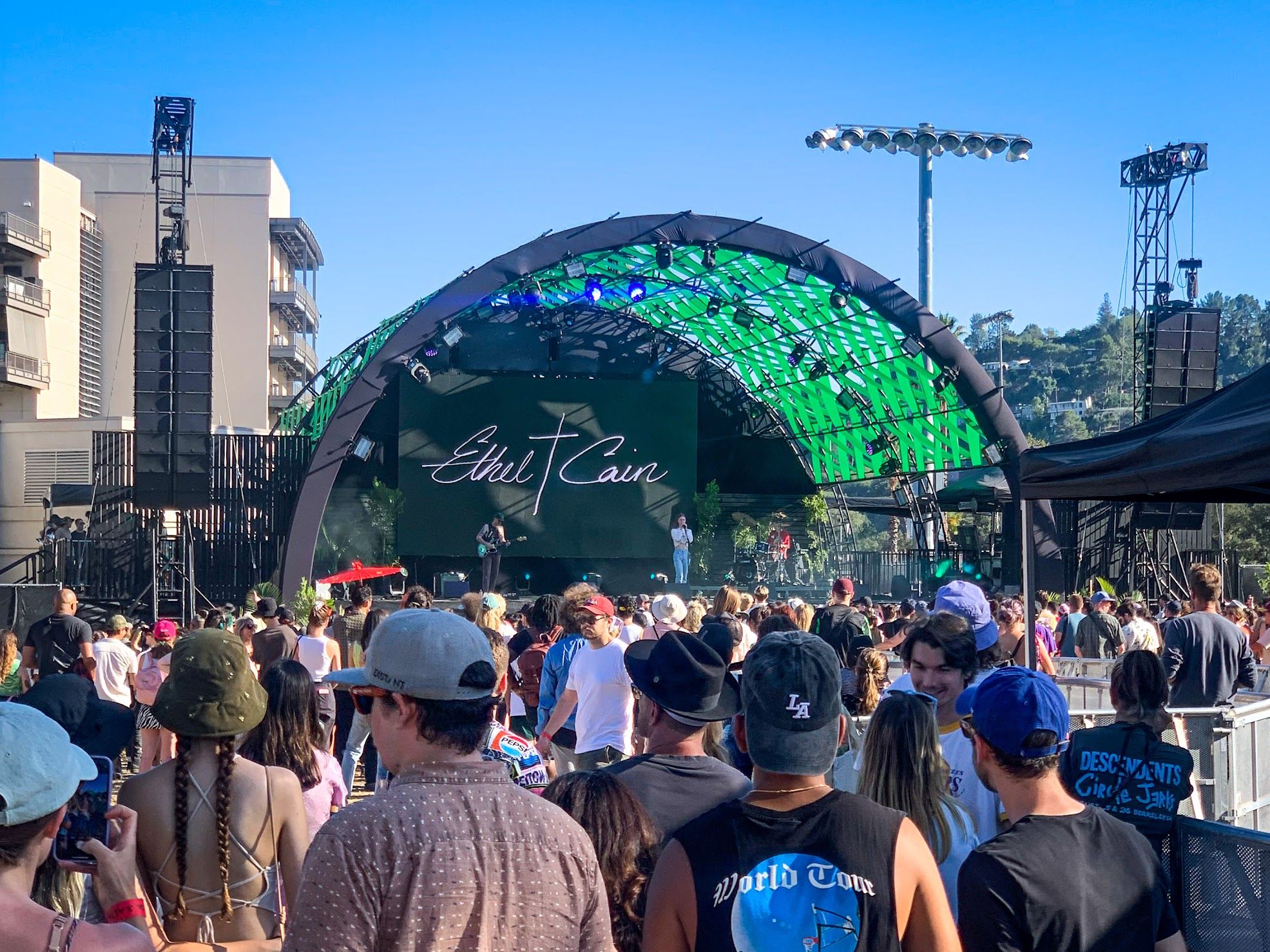 Shortly after, Yves Tumor strutted onto the Fairway Stage bare-cheeked in thigh-high boots and bondage straps to deliver an insanely tight performance of experimental rock supported by an equally energetic band. 
Earl Sweatshirt and Mac Demarco easily took the awards for best crowd service and overall audience vibe. At that point in the day, most of the early attendees were settled into the festival and ready to have a good time as the sun started to set.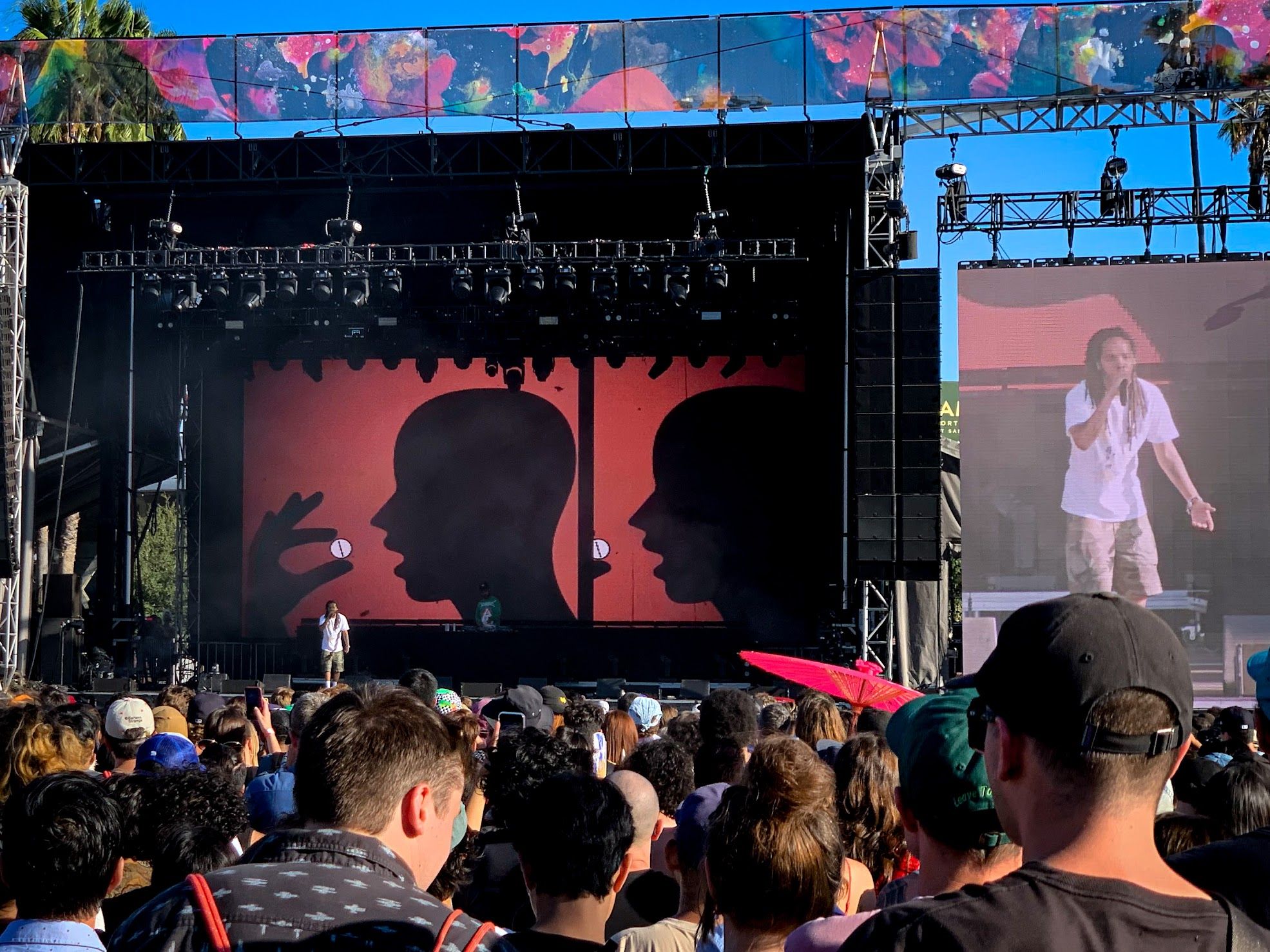 Earl Sweatshirt was greeted by an incredibly appreciative crowd and showed love back by engaging with them frequently in between verses. Whether heckling them or giving them fair warnings about audience etiquette ("Now, I don't need a bunch of people yelling the n-word at me."), his performance was so enjoyable because it was clear that he was enjoying himself. 
In addition to pleasing the crowd with fan favorites like "Salad Days," Mac DeMarco had his playful demeanor on full display throughout the set, breaking out into random scat sessions mid-song, and even planting a sloppy kiss on the lips of his bassist. 
Dance punk outfit Le Tigre was positively phenomenal from start to finish, showing no indication that the performance was their first full set in more than 10 years. The one-hour show was jam-packed with high-energy hits including fan favorites "TKO," "Hot Topic," and "Deceptacon," as well as a ton of personal anecdotes and political banter from lead vocalist Kathleen Hanna (Bikini Kill).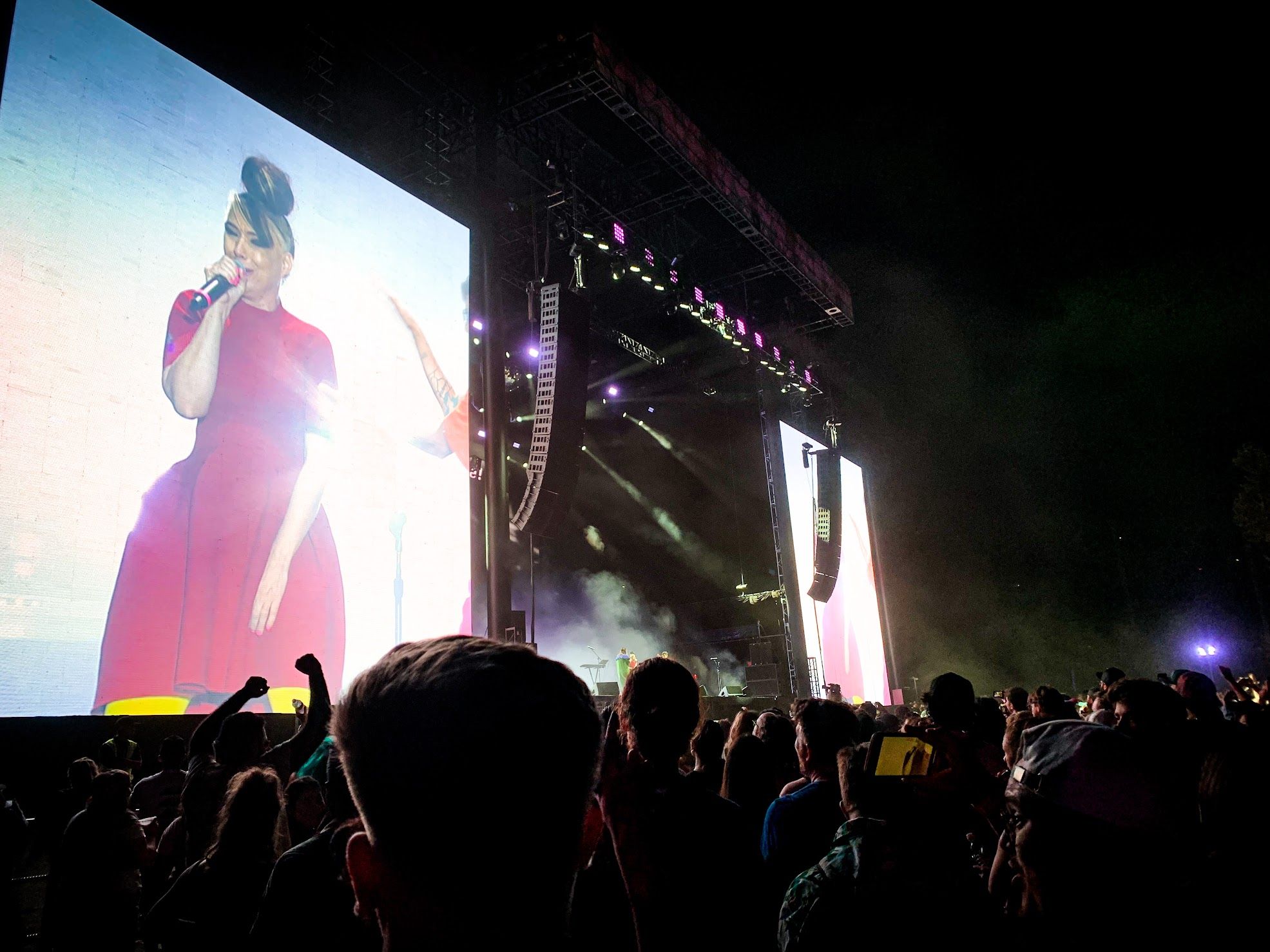 LCD Soundsystem just nailed it and was a hell of a way to finish off the first day. Not a ton of banter, outside of James Murphy showing some gracious appreciation for the crowd (and the fun mention that Murphy used to run sound for Bikini Kill!) – the industry veterans simply showed up to play the songs the crowd wanted to hear and played them perfectly. 
Sunday, Aug. 28 - Day 2: 
Highlights: Being blown away by the unrelenting talent of Mdou Moctar, lively sets from Idles and Turnstile, low vibration behavior from the Beach House crowd and finishing out the event with The Strokes. 
Mdou Moctar was easily my favorite early act of the second day. Hitting the Fairway Stage with incredible energy, Nigerian shredder Mahamadou Souleymane (Moctar) held the crowd in the palm of his hand, smirking coyly and requesting they clap along, to which they happily obliged. Playing the entire set sans pick, he finished the performance with some of the most insane stuff I've ever seen done to a guitar. 
Considering all of the internet discourse surrounding this band, I feel like I can't leave out Wet Leg. If you aren't convinced that they're a legitimate band yet (looking at you, weird guys on Twitter), I'm not sure what to tell you. No matter their background and if they skipped steps in getting to where they are now, they put on a perfectly enjoyable show of quirky and cheerful indie pop tunes to a crowd of adoring fans.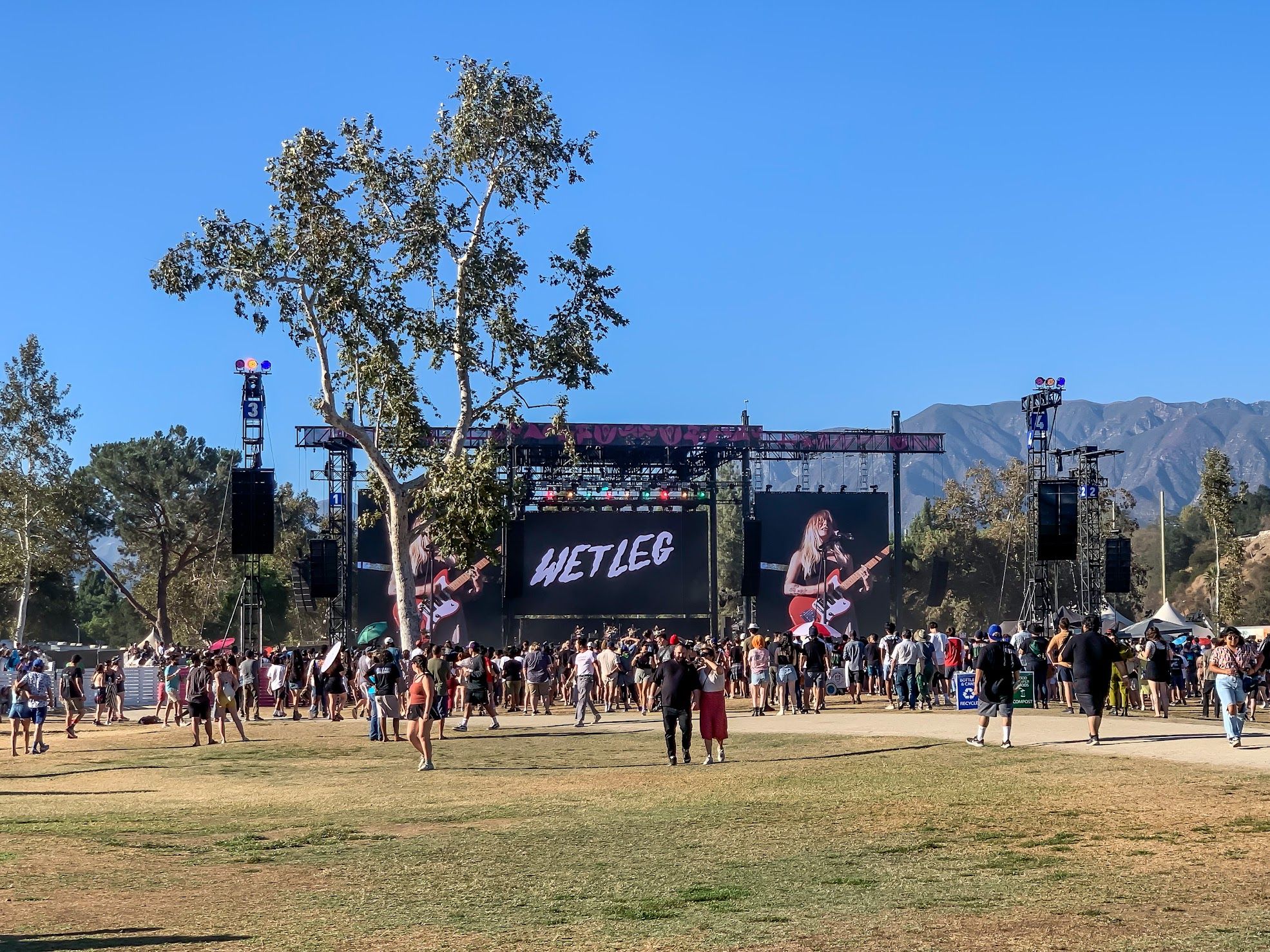 Now to talk about IDLES. I don't even know where to start with these hard-hitting English punks. As someone who's been attending live music for around 20 years and doing so regularly, it can be easy to forget what it's like to see a band for the first time that truly knocks your socks off. IDLES did that for me. I've known about them for some time and even have some of their songs on various playlists, but I would never have previously called myself a "follower" of their music. This set changed that for me and was, frankly, the most fun I've had at a show in recent memory. I'll likely write a review specifically dedicated to their set, but if you have a chance to see them on their U.S. tour this summer/fall, I highly recommend taking it. If you do, wear good shoes and be prepared when vocalist Joe Talbot commands "I want you to split this crowd in two."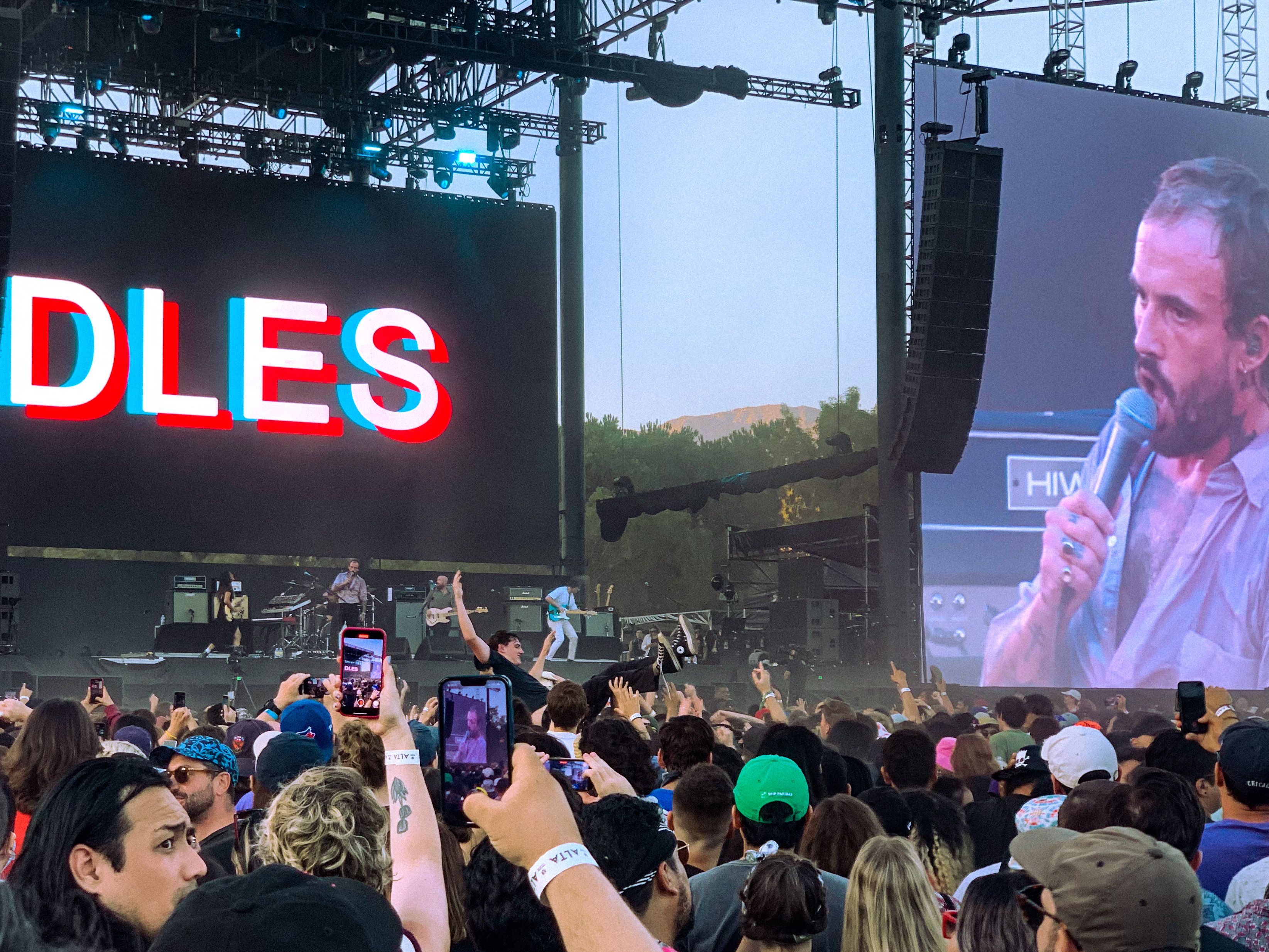 That energy continued over to the Back Nine stage for Baltimore-based hardcore band Turnstile, which might've been the rowdiest crowd of the whole festival. From the hillside I sat on to recover from the Idles pit, you could watch the entire crowd surge in waves, as singer Brendan Yates and the rest of Turnstile commanded the stage with the energy of a lion tamer. 
One of the biggest disappointments of the fest was the Beach House set – not their performance (which was incredible), but the crowd. Beach House is known for the stunning visual displays that accompany their live sets and even I've been guilty of wanting to catch clips of a song or two on my phone, but this was perhaps the worst crowds I've ever had to stand in. Despite being thrilled to hear old favorites like "Space Song" and new, like "Once Twice Melody," all I could see during the entirety of the performance was a sea of phone screens ahead of me and it really killed the experience.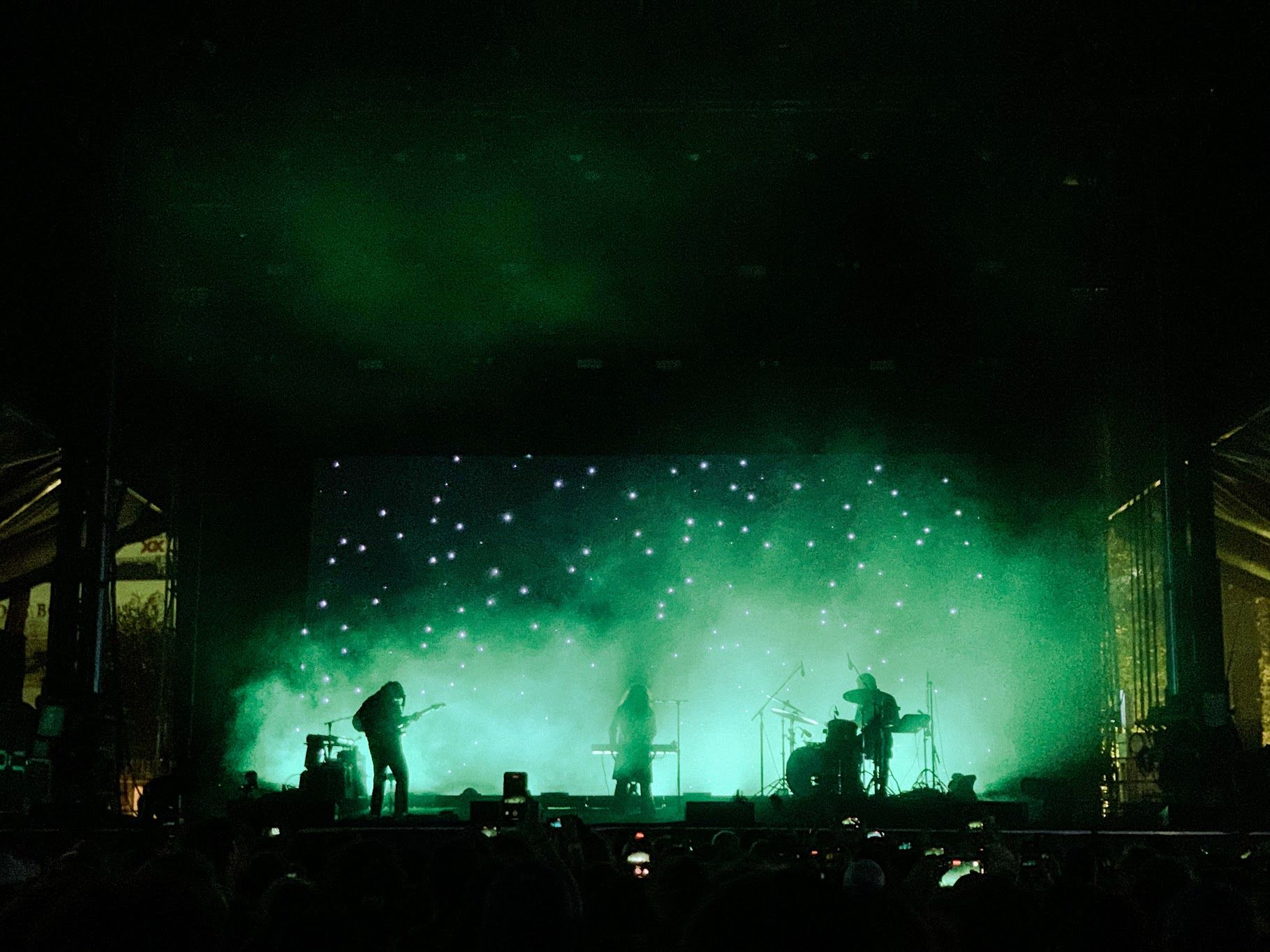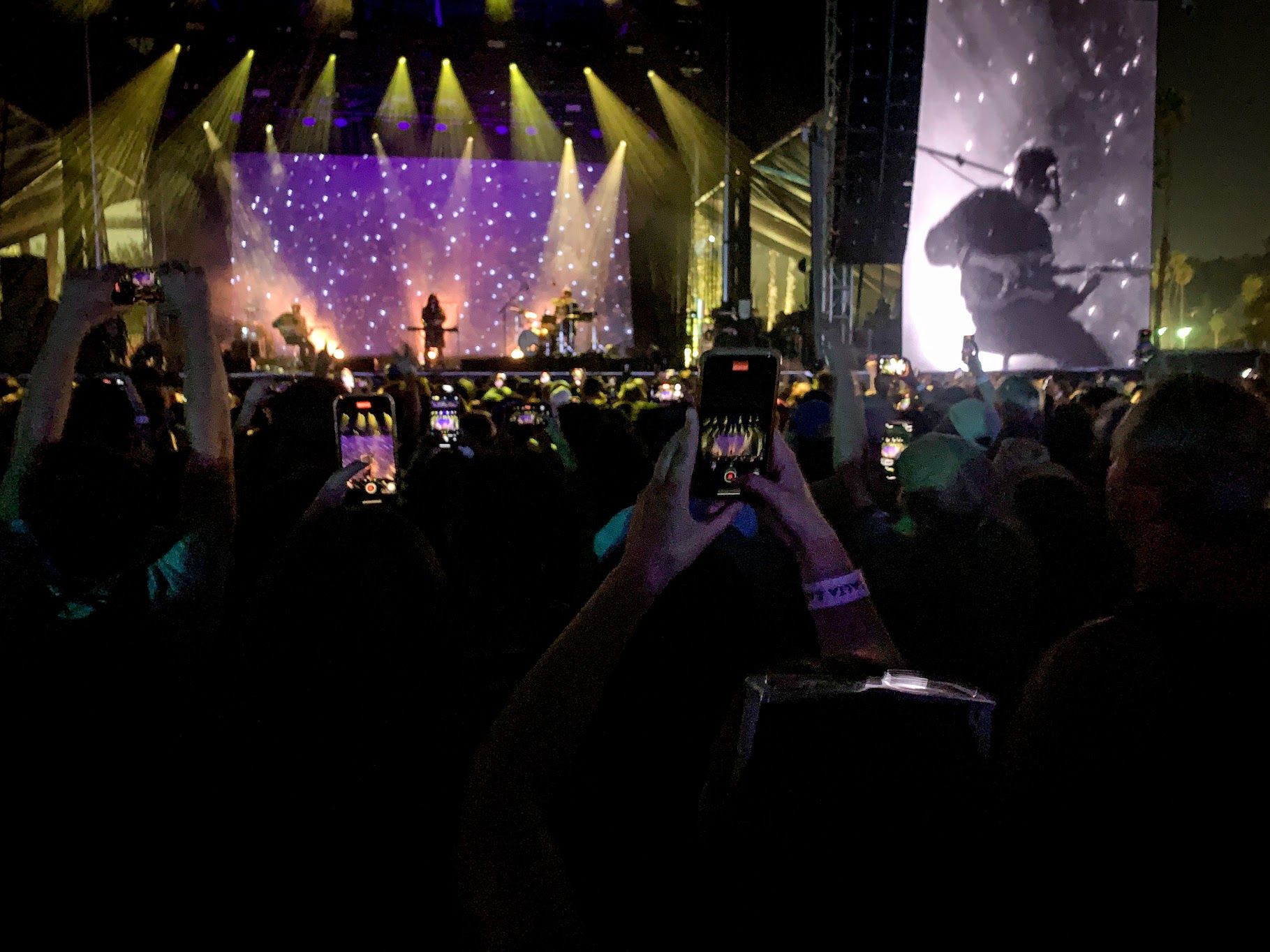 While I couldn't fit everything I saw here and I definitely missed a few sets that were on my list (sorry, Courtney Barnett!), This Ain't No Picnic Fest was absolutely an A+ festival experience. If next year's lineup is anything like this one, I'll be first in line to attend.