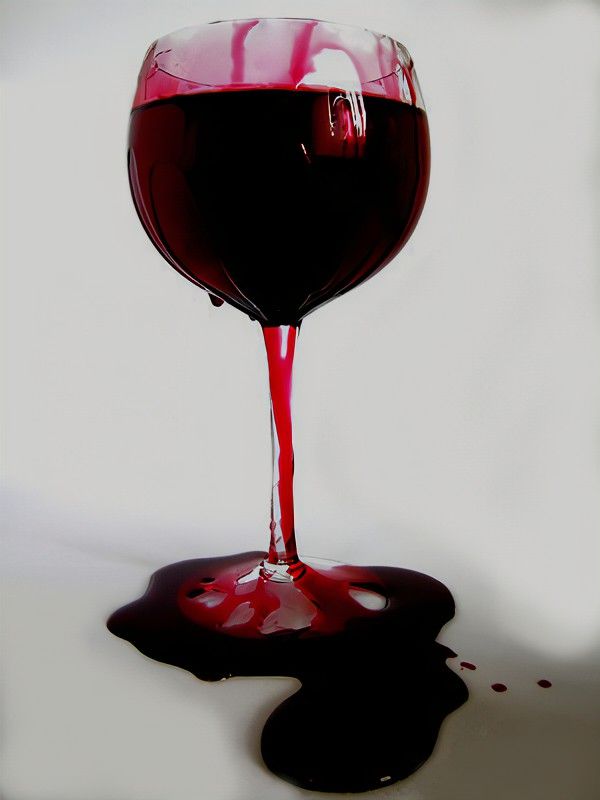 Our inbox is over flowing again so we are letting you good people know exactly what is new and available out there in the music world. This week is a pretty wide mix from Synthwave to Post Punk. Found lots of new bands this week that are going my newest playlists! Great to see some NJ people on here too! If you want to see your band on one of these lists, send us streaming music and as short bio.

BAND: SINGLE MOTHERS
BloodMakesNoise Rating: 9.1/10
Genre: Indie Rock, Indie Pop
What the band says they sound like:  Enamored by fellow Canadians Broken Social Scene and their loose structure, attitude-filled ripper taken from an LP that relies squarely on frontman Drew Thomson's songwriting for the very first time in the band's long and compelling history.
What we think they sound like: Thought I was going to get a cover of LA band X's "Nausea" but it's still pretty good. Existential dread is my thing and I love the lyrics and story that go with it. I like the vibe of this, the rhythm section carries it as sparse angular guitars chime in here and there. The vocals make it. I like to call this kind of music "dance punk" because it borrows a little from The Clash, Gang Of Four and some classic stuff like that but has a feel at times like elements of songs from The Rapture or LCD Sound System. The doubled vocal almost makes it feel like a punk sign along. Digging the feel of this. 
Songs to add to your playlist: Nausea



BAND:  THE DT'S
BloodMakesNoise Rating:  7.1/10
Genre:  Piano Pop Rock
What the band says they sound like:  beautiful descending major melody to the song, "Refresh" is a song about having the urge of checking or "Refreshing" the social media page of someone you once knew, whether that is a friend, former lover, or someone who has passed on from this world. However, in the end you realize that it is unhealthy to incessantly investigate someone's social media, and the best option is for you to move on.
What we think they sound like:  This is a little less rock than we are used to hearing from The DT's who were originally part of the indie rock band The Vaughns. This skews a little more straight forward towards pop, and it's easy to hear Beatles influence all over this along with some Oasis and other brit pop like Jet's one mellow song or Keane. Lyrics are heartfelt and genuine, I just wish this had a little bit more of what these guys are known for which is Beach Boys-ish type harmonies. A nice album track for sure. 
Songs to add to your playlist: Refresh



BAND:  BLOODS
BloodMakesNoise Rating:  9.9/10
Genre:  Post Punk, Indie Rock
What the band says they sound like:  When I wrote this song, there was a lot happening as a direct result of the 'me too' and 'beneath the glass ceiling' movements. It felt like an important moment in time, and I felt really inspired by people finally being held accountable. Along with the changes happening, were the many excuses that spewed from the mouths of complicit parties. It felt like, at the time, there were a lot of people looking over their shoulder, in fear of being called out. The whole song is meant to be an empowered taunt to those who held power for so long, sung by those who they exerted that power over – until now. The first lyric I was clear on was the chorus "we don't like it!"  I felt that it was as innocent as it was definitive, and it felt perfect for the feeling I was trying to evoke with the song. I wanted it to be the soundtrack to the burning empire. 
What we think they sound like:  This band has a little claim to fame with one of their newest singles featuring Lauren Jane Grace. What I like about this band is they can go from power pop to punk and do both extremely well. "Devo" might be my favorite of the batch as it's like a Bikini Kill meets The Go Go's or The Runaways type of song that has great bite to it. I like that this band feels like they actually have listened to a bunch of classic punk records unlike let's say Olivia Rodrigo or other main stream pop that tries to be punk. I listened to a good handful of their songs, I think right now though "Devo" is the hit! Adding to my playlist as we speak. 
Songs to add to your playlist: Devo, Take Aim, I Like You


BAND:  SOCIAL MEDIA & SHOCKING TWIST 
BloodMakesNoise Rating:  9.8/10 
Genre:  Indie Pop, Synthwave 
What the band says they sound like:  bonding over a mutual appreciation of Brian Eno and experimental electronic music. The Books, Gorillaz and James Blake "glitchy, pitch-shifted melody suspended above a bright collage of buzzy electronica and dreamy ambience"- The Rodeo Mag 
What we think they sound like:  I'm not big into this genre because often the musicians sound like they are just fooling around in garageband but not these guys. I really love this track from the Jersey City duo and it sounds like the kind of project that has so much more substance than their peers. This is a catchy one and I love the palette of sounds that are used to create such a sonically pleasing piece. It has a cool Electric Youth, Gunship, Lazerhawk type vibe, the band does Synthwave just about as good as all of the other top Synthwave stuff. Looking forward to their upcoming EP.  
Songs to add to your playlist: half smile



BAND:  VENEREA
BloodMakesNoise Rating:  9.1/10
Genre:  Punk Rock
What the band says they sound like:  The band's popular brand of melodic hardcore and dual guitar/dual vocal approach is instantly recognizable and the new tunes will stick like glue. Venerea are storytellers. The new album is a collection of punk rock tales-- from humorous to political, including: the biography of an ex-drummer's wife. Venerea first rose to infamy during the Swedish mid-nineties punk boom, with genre-defining albums such as Both Ends Burning, Shake Your Booty and One Louder.
What we think they sound like:  This is everything you want if you are looking to feel nostalgic about 90's era punk rock. This is fast and loud, kind of sounds so overblown and raw that it's like a soundboard recordings. This is one of those bands who asks the mastering guy to make sure the recording is as loud as humanly possible just before everything clips and bleeds. We started as a mostly punk rock blog and this is so brutal and did I already say fast? I can imagine this will find fans who like loud bands like Metz or Idles but also who like their old school punk rock like NOFX. 
Songs to add to your playlist: Blind Faith