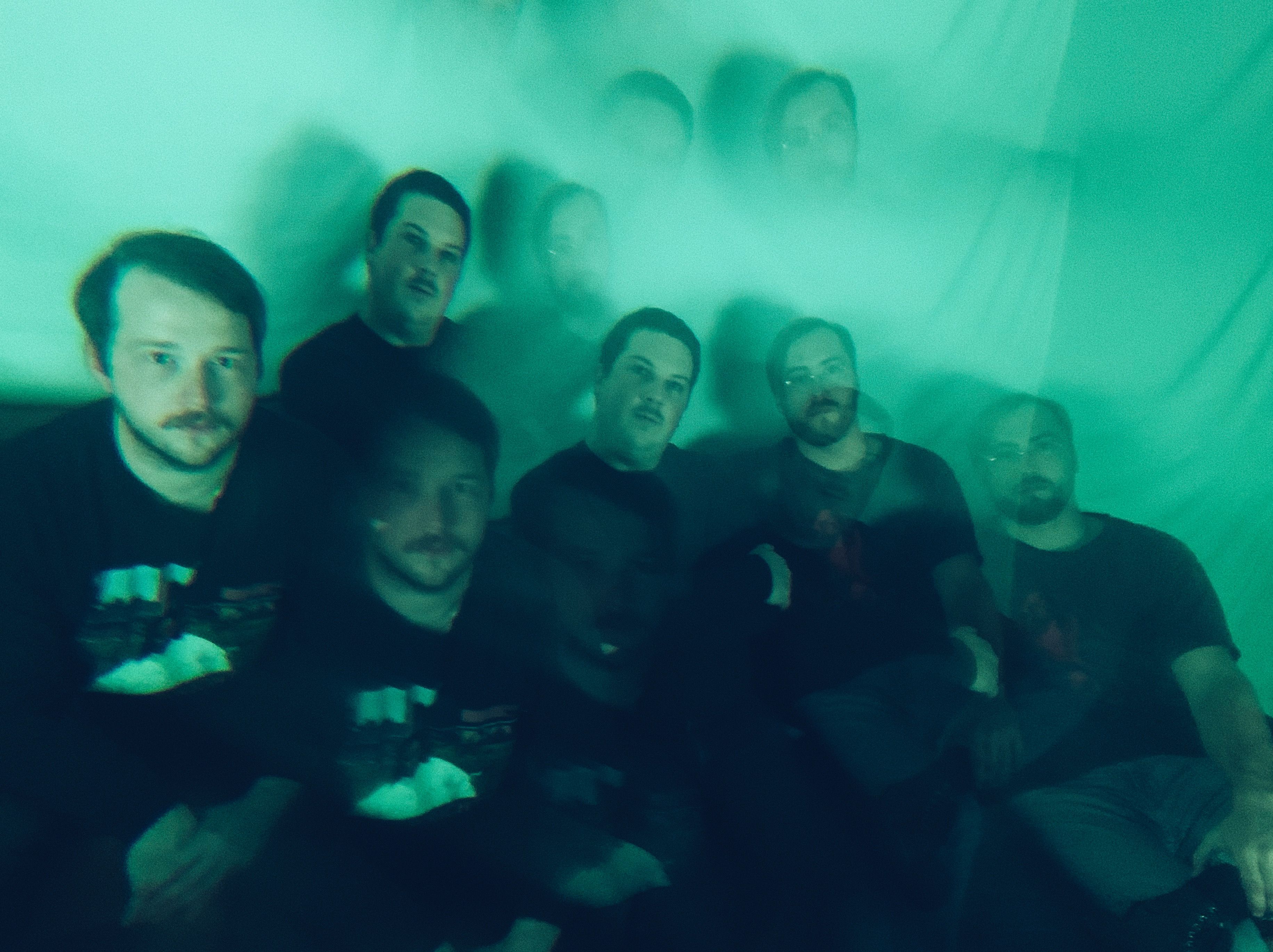 Noisy shoegazers TWIN DRUGS return with their self-produced sophomore album, taking their brand of 'maximalist' shoegaze in a more brooding, introspective direction. "Being a prepper is normal these days," says main-songwriter Blake Melton (guitars & vocals),concisely capturing the decay of our modern world. Hailing from Richmond, VA, the trio originally set out to combine the dreamy atmospheres of My Bloody Valentine with thepunishing riffing of Metz to create an upbeat and energetic experience of sound. However, upon being confronted with the increasing complexity of life throughout the years, the band made a decisive take a turn for the darker. We got to speak with the band about their exciting music and here's what they said: 
1. How did the band form and what does the band name mean? 
After the dissolution of Alex and I's previous band, we had the idea to make something much more maximalist. Over the years we've definitely dialed it in quite a bit: the songwriting now spins around a conceptual theme rather than just an audio ideology. The band name lies somewhere between an inside joke and an ode to the show Twin Peaks. 
2. Previous musical projects? How'd you first get into music? 
Oh boy, I've been playing in bands since I was in the 8th grade. I actually played drums in my first band and if this reader is web-savvy they could probably dig up some footage of me destroying my kit on the stage of Alley Katz (RIP). I'm most proud of my two most recent projects so those are all I'll mention by name: prior to Twin Drugs, Claim Culture was a polar opposite. We played some dark, brooding soundtracks for non-existent psychological thriller films. A coworker once called it "heroin music." 
My old man is an avid classic-rocker with the vinyl selection to prove it. It was pretty easy for him to sway me into this artistic outfit. 
3. First concert that you ever went to?  
Umm… mine was… uh… errr… Garth… Brooks. Or Chris Gaines? I don't recall which moniker he was reflecting at that time, but it was definitely a fun show for a 6 year-old. I think the first concert that really got me into playing live music was Darkest Hour, A Life Once Lost, Himsa, and Dead To Fall here in Richmond in like 2005. 
4. What's your writing process like? 
It varies, but typically I'll have something pop into my head and somehow commit it to memory so that it can be transcribed into actual audio when I'm able to sit down with my guitar. Usually vocals come last, unless there's a particular melody that has writhed its way into my brain. 
5. What other artists or songs inspire your music? 
Aside from the typical shoegaze standbys, we're all heavily influenced by a lot of ambient, noise, math-rock, hip-hop, and electronic music. I think we wear our hearts on our sleeves in terms of our more obvious influences, but I wanted to highlight some of the lesser-obvious choices in this playlist. I think a vast majority of Twin Drugs' inspiration comes from the zeitgeist of the 90's, but especially more recently we've been afflicted by the modern vibes of frustration, understanding, and beauty. This playlist really reels in those motions. 

6. What's the live experience like and your philosophy on playing live? Do you think the music live should be identical to the recorded version or should it be it's own thing? 
I think there should be a unique partnership between the live show and a recorded release, where both assist in making the other interesting. For example, if I hear a 35-minute set of some of the worst tones and boring energy, I have zero interest in hearing what that sounded like on record. But if I'm reeled in by energy and sound, I'm more prone to see how that translated into a studio-quality set of songs. The same applies in reverse, if the record doesn't draw me in then I have very little faith the live show will either. That's always been my philosophy, who wants to live in a room with blank walls? 
7. Has the band toured? What has the touring experience been, best shows? Worst shows? 
We've toured the east coast quite a bit, I think our shows in Boston and Providence with Lesser Glow in 2019 have been our absolutely favorite shows. New England seems to have the most responsive and committed musician's and fans and makes for insanely solid shows! We're definitely looking to play extensively following this upcoming record. 
Our worst shows are any that we just play to the other bands. 
8. What's up next for the band? 
We are already (collar tugging) about halfway into writing our second full-length right now. We are booking some upcoming shows in support of the new LP so keep an eye out for that!