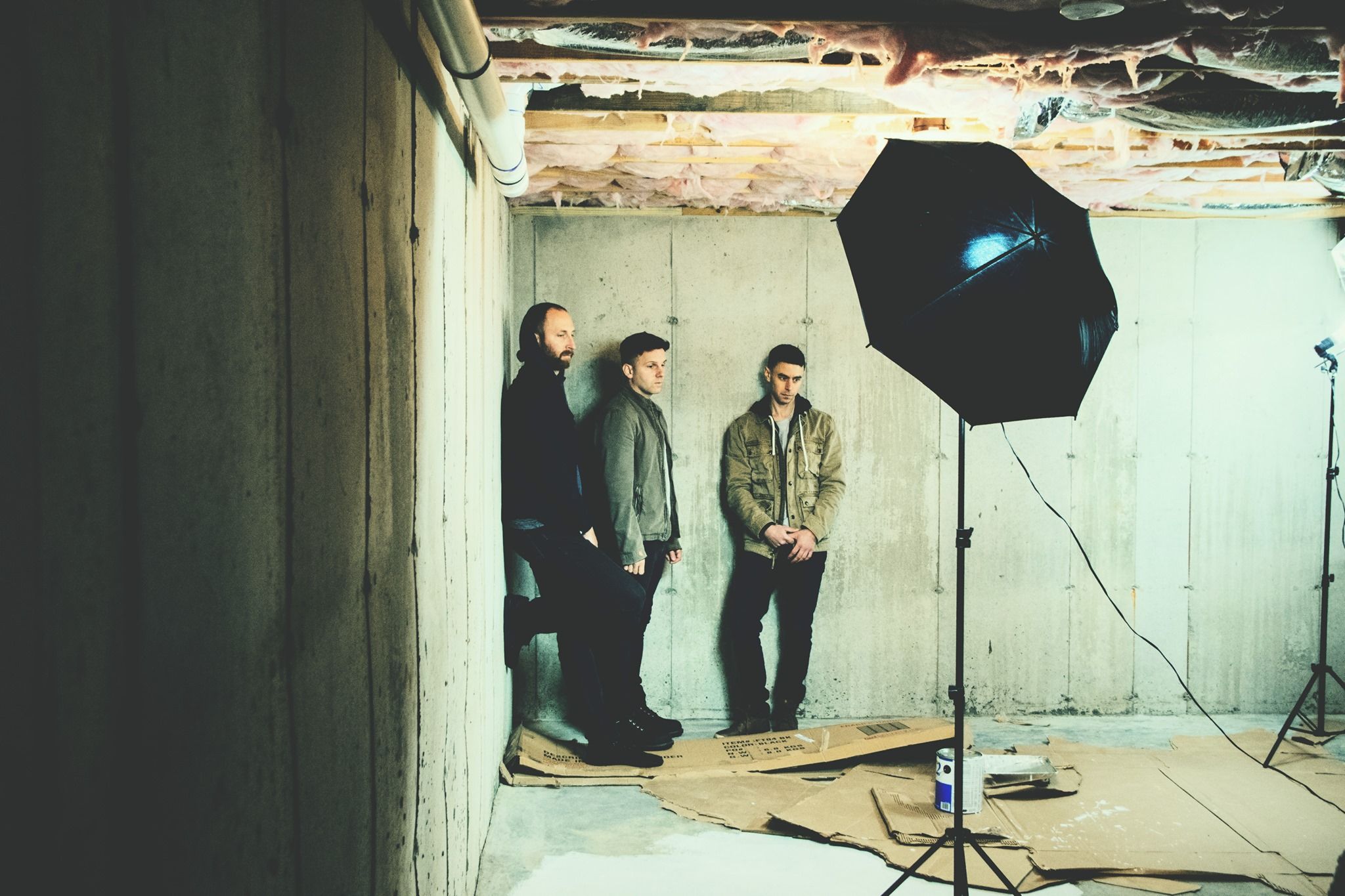 The Racer (Mint400 Records) is an indie/electronic/alt rock band from New York's Hudson Valley consisting of Pete Marotta, Mike Esserman, and Eric Sosler.  
The Racer, now self produced, has been experimenting using the studio as an instrument to explore new sounds and techniques, and continuing their pursuit to grow as artists. Guided and inspired by the expertise of their past producers Mike Kalajian and Dan Hannon (Manchester Orchestra), The Racer has never been more prolific and creative as songwriters.   
Over the years, the three piece have taken great pride in their performances as they have graced the stages of festivals such as Milwaukee's Summerfest and Austin's SXSW.  They've played everywhere from the Whisky a Go Go (LA)  to The Mercury Lounge (NYC).  
The Racers newest album "Bang Bang Bang" which came out in the midst of this pandemic is an incredible album that didn't get some of the attention it deserved. It's so hard to pin down the bands musical influences as the album goes from songs like The Return which conjures up thoughts of Interpol and New Order to songs like Zero To The Sun which is almost a Coldplay meets Radiohead electro indie soft lush pop song. The mix of the two vocalists and revolving instrumentation of the tracks makes it sometimes seem like you are listening to a band's best of. The whole album has a darkness but a hopefulness to it all, the kind of album perfect for late night drives or closing your eyes to meditate on the layers of electronics meeting traditional instruments. The album comes in at only 28 minutes and immediately makes you want to listen again. This is a band I could see playing to a crowd of thousands, hopefully this album gains the attention they deserve. 
Interview:
What Does Your Band Name Mean? The Racer to me just a symbolizes a person who is on an adventure, knowing that time is of the essence. Ultimately it doesn't mean anything other than that's the name we all agreed to live with. Some of us like it more than others but that's what I made out of the name. 
How Did You Meet? The three of us grew up together since elementary school joining together in sports especially basketball. 
What's Your Songwriting Process? Each song is different but as of late it usually goes like one of us will send a rough demo of an idea whether it be a riff, or a chord progression with a melody and an idea of how the drums should go. The drums are key for us in the songwriting process because that really creates the vibe so that each of us can feel the vision and start building from there. Even though we don't technically have a drummer Mike is responsible for creating the electronic drum beats and the song just takes off from there adding in all the other elements. Sometimes they come easy and sometimes we have to work hard at creating the end result. But we love it either which way!
Who Do You Sound Like? Some of our main influences are Bon Iver, Death Cab For Cutie, Frightened Rabbit, The National, Bloc Party, Sigur Ros, War on Drugs, Coldplay, Radiohead.
How would you describe the music that you typically create? I think lately we are just more focused on creating a vibe. If a great song comes out of that then great. But creating the vibe is what counts most for us. 
What is your creative process like? Right now as band our process is just get as many ideas down as possible. It doesn't matter good or bad. Just get them down. We're hoping that with that mindset we can get enough ideas out there that we either find something we all really vibe with and while doing that we really start zeroing in on our craft. For example.. Let's write 6 more song ideas just like that one idea you just sent over. Lets really build on that idea and make it the best it can be, not just ok here's an idea and that's the finished product. Create create create. Good or bad it will sort itself out. And then maybe that first option was the best one! Who knows. 
Who would you most like to collaborate with? For me a dream would be Justin Vernon or Aaron Dessner. Also lately I've been listening to Chance The Rapper and I think his energy can find a way into our more dancier tracks. I want to experiment tastefully more and more. So going outside our circle of influences could be more uncomfortable which lately is making me more comfortable. 
What is one message you would give to your fans? Do whatever you want to do with respect to others.
 Where have you performed? What are your favourite and least favourite venues? Over the years we have played a few cool venues.. The Bitter End (NYC), Irving Plaza (NYC), Whiskey A-Go-Go (Los Angelis), Chuggin Monkey (Austin, Meatlocker (Montclair, NJ)) but I think collectively our favorite and special place we always love to play at Mercury Lounge (NYC). Least favorite place to play is anywhere we have to bring our own PA System.
How do you feel the Internet has impacted the music business? There are just so many possibilities with the internet for musicians. From creating music, to discovering new music, connecting with fans, getting music to people all over the world, learning tools, promotions, i mean the positives are endless. Look at how much has been during this Pandemic. The internet has created such an outlet for artists and ways to connect even more so with fans and within bands. Being able to record together while not being in the same room together. It's been Amazing!!! Unfortunately everything comes with some negatives but you just have to figure out how to create a balance as with anything in life. But overall it's a positive. Sometimes I get frustrated because there's so much music out there that I don't have enough time to listen to it all. That's the really hard part. There's so much good talent out there that i'll never get to hear. 
What is your favourite song to perform? Right now for me is "Zero To The Sun" because it's fresh and definitely on the newer sound for us. Also there's a few moments where I don't play in the song and it allows for me to dance a little on stage! 
Which famous musicians do you admire? Just because I pay a lot of attention to Justin Vernon and Aaron Dessner because they really opened my eyes to me about not just focusing on one project. You can have multiple outlets of creativity and to collaborate with others. You learn from going outside your comfort zone and by watching them work with so many artists it was really cool to see that. At first being naive I would always think "how could they go outside of their band" but now I see it as growing. I also think a lot about Scott Hutchinson from Frightened Rabbit. How he was able to put all those lyrics into his songs. That took courage and vulnerability. I'm not ready to do that yet. Maybe one day. 
What is the best advice you've been given? "Just keep on playing" from Dell Paxton (That Thing You Do).
What's next for you? Right now just trying to get BANG BANG BANG out there as much as possible! We have an EP coming out sooner than later and we are currently writing for a future album. We want to play shows but just have to figure out this whole live music covid reality of course. 
What are your top 3 desert island albums (3 records for the rest of your life)? Radiohead - In Rainbows, Big Red Machine - Self Titled Big Red Machine, The National - I Am Easy To Find.
Sam Lowry, BMN contributor