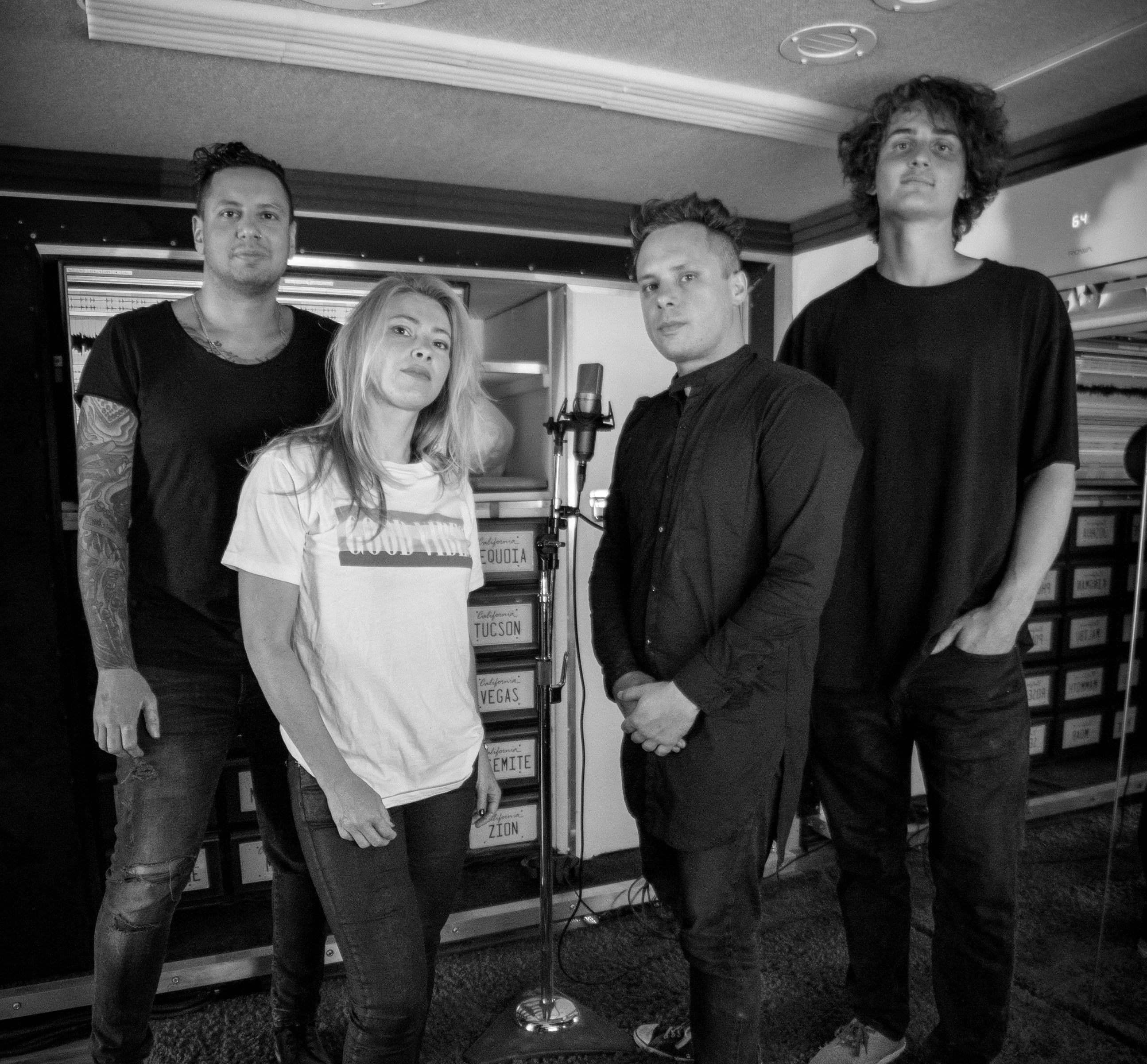 So I have an inherent bias for a particular decade of music, especially for all genres of rock. You couldn't convince me there was a better time to be alive musically than the 90's. 90-99 might have been the only time in the history of music that every sub genre within the staggeringly large umbrella that encompasses rock had a standout, radio play heavy rotation champion. It's a time that is hard to top and even harder to imitate. Sure you had a few bands that captured that 90's magic  since the beginning of the 21st century heavy riffs, less instrumentation and  songs that were always ear-worms that you still get randomly stuck in your head to this day. 
Highly Suspect, Cloud Nothings, Wolf Parade etc all capture that feel but are more in the range of a music aficionados and not for the general public who are more "pop tarts" that recite what they hear on the radio. 
Nothing genuinely jumped out to me...until recently. 
Yard of Blondes'-most recent single "Do U need more" is easily, running away probably one of the best singles I have heard this year. Yes, I know , 2020 has been a shit show for just about everyone and everything but from a new music perspective, this is the first time I caught myself listening to a song on repeat that isn't a band I am working with, I have already liked or producing myself. 
The LA based band with really polished production legitimately "WOW'd" me. Now, I will say, I'd like to hear a little more life in future singles, a rawness perhaps but I love what I have heard so far. They hit me square in the gut from the opening  guitar and drums by Forest Mitchell that are flat out for the first 40 seconds before  lead singer, Vincent Walter Jacob, comes in showing what he can do. Great voice that reminds of stadium rock with a more contained sound if that makes sense. 
Burak Yerebakan really no introduction at least for me. While I was playing professional basketball in Turkey in the early-mid 2000 I saw the band "Model" ( small world i know). He does what he does and he does it well. Regardless of my preferred era, his guitar playing is what makes this song stand out for me and anyone who feels the way I do about the 90's will hear.....It's phenomenal. 
Apparently it took 6 years and a team of 90's and early 2000 heavy hitters getting their perspective hands on this in terms of producing, mixing and mastering this single. If this is a result of that, then Feb 2021's album drop can't come fast enough. You have earned a legitimate fan in me.
Facebook 
Instagram 
YouTube 
Twitter
Band Site
Spotify
-KL Martin, BMN Contributor