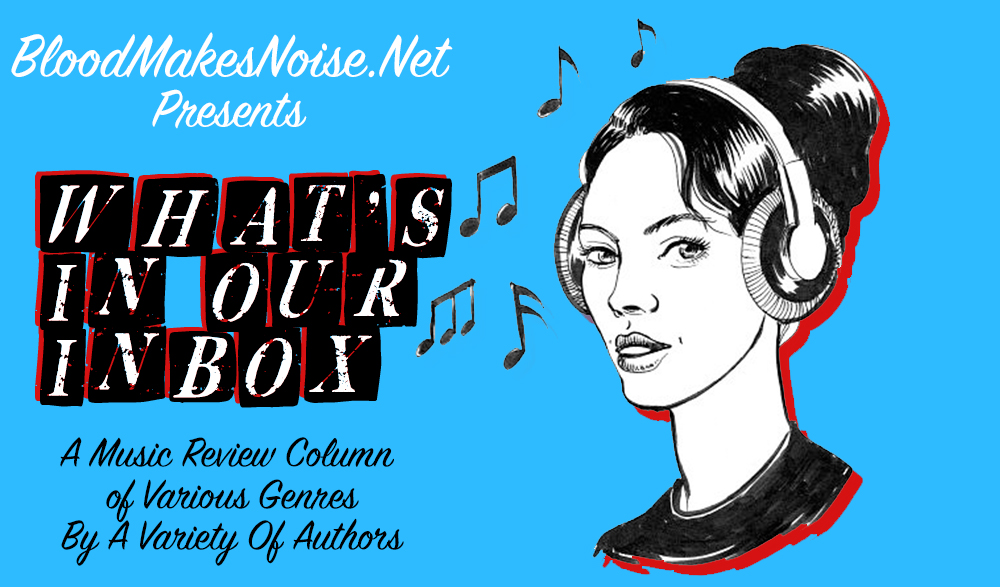 Our inbox is over flowing again so we are letting you good people know exactly what is new and available out there in the music world. This week is a pretty eclectic mix of tracks. We're trying to mix the genre's up a little more so today we got everything from folk to metal. If you want to see your band on one of these lists, send us streaming music and as short bio. 
Band Name: The Bug Club
BMN Score: 9.5/10
What the band says they sound like: The Bug Club's name does a good job of introducing the band and their music: a tight-knit, collaborative effort focussed on telling tales of the everyday that we often take for granted, shot through with humor and riffs-a-plenty. 
What we say they sound like:  This has a very early 2000's feel like a punky version of The Strokes or Pulp. I hear the Brit Rock roots as this has bits that sound Supergrass-ish but sped up and fuzzed out. Overall a really catchy track that will fit nicely on on any playlist from 90's Brit Rock to modern Garage Rock and Indie. 
Song to add to your playlist: Love Is A Painting
---
Band Name: Serotonin Syndrome

BMN Score: 8.1/10
What the band says they sound like: On Seed of Mankind themes like melancholy, hopelessness, anger, frustration and plain suffering are present heavily in the vocals and lyrics while the musical side of the album has more of a beautiful melodic approach. The beauty of hopelessness is underlined with the high contrasts. "The combination of this despair and fragile beauty are what makes us Serotonin Syndrome, each ballad can turn into a manifestation of the end of the world, which they essentially are."
What we say they sound like:  Sometimes like when sitting at work pissed off you need music like this. This represents what is playing in my head when I'm killing people with my eyes or trying to drive on the NJ Turnpike. Usually not a fan of this kind of vocal over heavy music, I'd prefer a little more clarity but the riffs and grooves this band brings are great. Every track musically is superb metal. I'm not up on my newer metal but if you dig all the old stuff from Slayer and Metallica to Mastodon and Lamb Of God, you are going to find something to like about this. 

Song to add to your playlist: Among Others, The Pitiful One, The End 

Band Name: Sophia Marie
BMN Score: 8.2/10
What the band says they sound like: Sophia says, "Staring at Botticelli's Birth of Venus at the Uffizi Gallery in Florence, Italy during my study abroad this past summer, I reflected on the concept of muses, specifically the fact that I as an artist and, therefore, a producer of Art, have made many muses out of men throughout my songs but have never really had the same done to me. "could i be your muse?" is thus a reflection on this lack of reciprocity, imploring a man for once to take the burden of immortalizing me."
What we say they sound like:  This has a great Phoebe Bridgers meets Mazzy Star kind of feel to it. It's definitely Indie Folk for the Angel Olson crowd. My only gripe sometimes with stuff like this is it gets a little wordy but it's all melodic and heartfelt so I suppose I can't complain. Like stuff that skews folk and Americana it's telling a story that is worth listening to. 

Song to add to your playlist: Could I Be Your Muse 
Band Name: A Very Special Episode
BMN Score: 7.5/10
What the band says they sound like: "Heaven's Gate" (out Feb 3) is the first single from the band's cult-obsessed sophomore LP, which arrives later this summer on Hidden Home/EWEL Recs (with more details TBA very soon). Def one for those who dig a bit of A Place To Bury Stranger's dark grit, but there's a brightness to the vocal melody that belies some of the pop influences that inspire singer/bassist Kasey Heisler.
What we say they sound like:  Dancey, gothy, has production that could accentuate the low end and drums more. The song is driving but doesn't quote give the big pay off I was hoping for. It's almost a goth mellow version of The Yeah Yeah Yeah's. If you like 70's goth stuff it's got a feel and elements of that as well but in a non-descript kind of way. In other moments the swirling keys  and end guitars add space and depth in a similar way to My Bloody Valentine. I like to call songs written like this Vampire rock because it kind of all sounds like derivative of Bauhaus chord progressions and bands like My Chemical Romance got big biting on some of that style. This is that vibe chord wise. 

Song to add to your playlist: Heaven's Gate
Band Name: The Rupert Selection 
BMN Score: 8.9/10
What the band says they sound like: "'Astronauts' is basically an ode to feeling completely hopeless and trying not to succumb to a world that constantly feels like it is falling apart around you; somehow finding light where there isn't any. 'Then Again' came just from a stream-of-conscious writing, but I think it's about being brainwashed or really high and paranoid that everyone's out to get you." -- guitarist and vocalist Reilly Somach.  
What we say they sound like:  So if you miss the early 90's and bands like Alice In Chains and Pearl Jams more abrasive material this might be up your alley. I definitely feel the grunge vibes as it's dark, moody and driving. Riffs that hit like Soundgarden's more metal tinged songs. The vocals definitely give off a Layne Staley meets Scott Weiland feel. This would be the perfect band to see live if you are looking for that nostalgia feel and just want to see a loud heavy band that is melodic. 
Song to add to your playlist: Astronauts