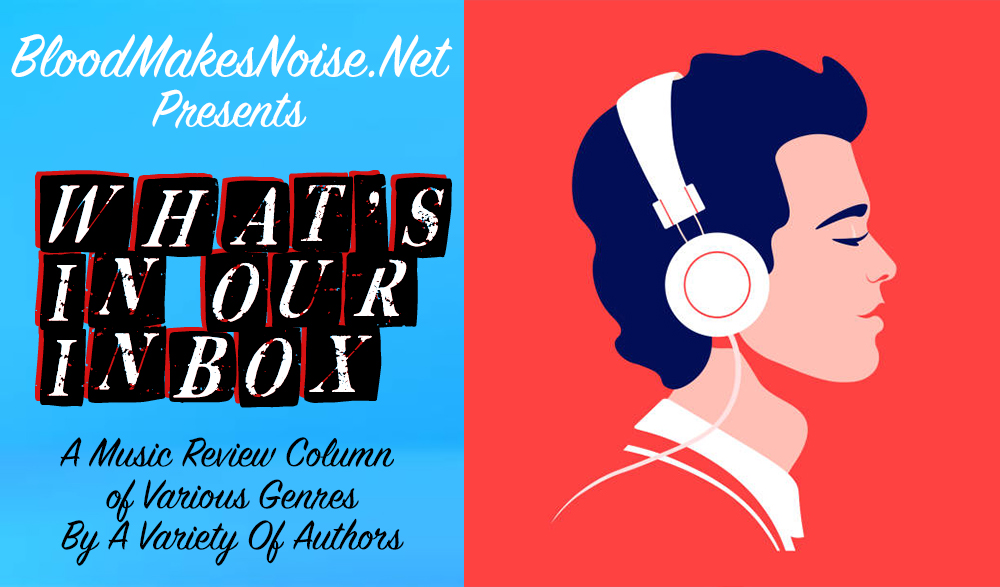 Our inbox is over flowing again so we are letting you good people know exactly what is new and available out there in the music world.  It's been a while since we've had a week where our writers just gushed and loved everything they listened to. This week it's a bit of a mix from heavy to soulful but it's all good, so strap in. If you want to see your band on one of these lists, send us streaming music and as short bio.    

Band Name:  Nevaris
BMN Score: 9.2/10
What the band says:  Manhattan-based artist Nevaris presents a NYC audio-visual experience in 'Interference', a fabulous grooved-up track that was inspired by the energy of growing up in New York City. This soulful sonic offering can be found on Nevaris' debut  Reverberations Album a fertile soulful collaboration with legendary bassist-producer Bill Laswell, which combines dub, funk, Afro-Latin rhythms, turntablism and extended improvisation.
What we say they sound like: There is a very cool Massive Attack Trip Hop feel to this and I can certainly get behind that. The track has bits of funk, dub, and Latin rhythms but also a 60's soul vibe mixed in there. I love that this is NYC because it feels like we don't get many bands on the East Coast doing this sort of music. There literally is not anything in this track that I object to. It's definitely a nice intro track that has me wanting to check out more. 
Song to add to your playlist: Interference
Band Name:  Telly
BMN Score: 9.7/10
What the band says:  Hazy, glitchy, dreamy. Telly is a digital media project designed to move you.
What we say they sound like: This lo-fi indie pop gem is exactly as advertised. The glitchy modern essence makes this feel urgent and right now. I equate it a little to 100 Gecs where as they aren't reinventing the book as far as the songwriting but they are adding such interesting layers of futuristic glitched out tones along with just cool straight forward compressed to hell guitar pop. It's great when any band can present something that's been a billion times before as something completely new and refreshing. Telly is so fuckin cool, surprised I haven't heard of them until now. 
Song to add to your playlist: Blink
Band Name:  Spelles
BMN Score: 10/10
What the band says:  With their haunting and cinematic sonic landscapes paired with dynamic and soulful vocals, SPELLES returns with their stirring new single, "Holy Hells." The duo, made up of songwriters and instrumentalists Kathryn Baar and Luc Laurent, have written and produced a powerful and soul-drenched anthem that echoes their love of stoic philosophy and the art of perseverance. With lyrics such as, "In the kingdom of my ruin I made peace. From a dead land grew an Eden for all to see," and "It was the highs that saved me, lows they made me," "Holy Hells" celebrates personal transformation and transcending dissonant forces that consume us.
What we say they sound like: The vocal on this is smooth like butter, it's got soul, it's got swagger like Adele meets Sharon Jones. Musically it's got a very cool Radiohead simplicity to it but mixed with Amy Winehouse throwback 60's backbeat. I really dig this track, this feels like a dirty little secret, how is this not a huge hit? The melody & the overall aesthetic is dark, nostalgic and uplifting all at once. This might be the best thing I've listened to this month. 
Song to add to your playlist: Holy Hells
Band Name:  Ultra Major
BMN Score: 9.6/10
What the band says:  Ultra Major is the product of four guys who grew up listening to 90s guitar rock. Take one part MTV Buzz Bin and 120 minutes; mix in plenty of big album rock a la Pixies, early Smashing Pumpkins, and Sonic Youth; shake it all up with indie/post-hardcore bands like Knapsack, Superchunk, Chavez and late 90's and early 2000s punk & hardcore compilations; and pour on some catchy melodies for good measure.
What we say they sound like: Brooklyn 90's inspired band Ultra Major gives us a taste of their upcoming album with "Nobody Hears You". It's interesting because this comes off a little darker and less pop than their previous efforts. It's big arena rock that has a bit classic rock and metal infused with their usual 90's Alt style. It's almost a bit Coheed and Cambria rather than their more Silversun Pickups usual flair. It's evident they've found the right producer in Tom Beaujour to bring this more metal version of the band into the light.  
Song to add to your playlist: Nobody Hears You
Band Name: Friendship Commanders
BMN Score: 8.9/10
What the band says:  MASS is the third album by Nashville heavy duo Friendship Commanders, a concept record about memory, language, and the state of Massachusetts. The project was written after the suicide of songwriter Buick Audra's longtime friend, Marc Orleans (Sunburned Hand of the Man, Spore, Juneau, Enos Slaughter)
What we say they sound like: I'm a sucker for a duo, I love big single note guitar that breaks into fuzzed up power chords. This could easily work as a full band thing but I think the simplicity of doing this kind of music as a duo adds a cool element to it that shifts it in a slightly more indie direction and out of the main stream which for me is a good thing. The song itself is brought to life with the harmonies on choruses. I actually feel the guitar suffocates how large the drums should sound on a duo project but that's a little nitpicky. 
Song to add to your playlist: Blue