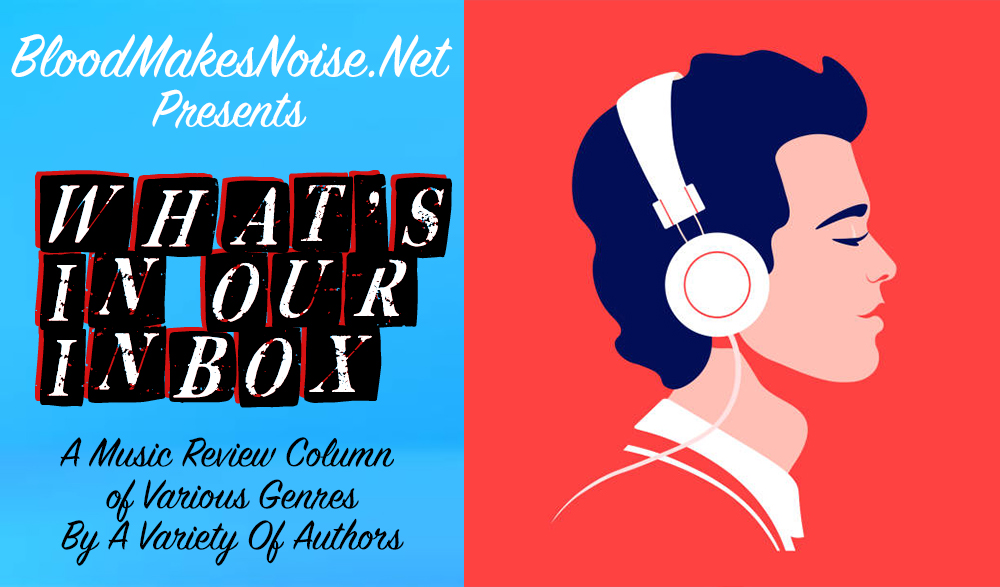 Our inbox is over flowing again so we are letting you good people know exactly what is new and available out there in the music world. This week is a pretty good mix of everything from French punk to Indie Pop and everything in between. I love the weeks when all the scores are high because the music is great. If you want to see your band on one of these lists, send us streaming music and as short bio. 

Band Name: Les Lullies
BMN Score: 8.5/10
What the band says they sound like: Montpellier, France is the spot, and LES LULLIES - chief local importers / exporters of the crazy rock beat - ready their 2nd LP with a slew of sweaty live shows around town, the rest of the country, and several other swingin' European locales in an exhausting tour schedule that has the freaks in heat. We caught up with bassist T. Boy for some thoughts on this latest saucer, why they decided to start singing in French, and their new musical direction. He had this to say: "One's gotta admit that the way we're fed success and ambition sucks big time. We're against it with this biography of a punk song." 
What we say they sound like: The great thing about music is you don't have to understand a word of it to get the vibe and the vibe of this is good. It's punky and not ground breaking but it's really tight, well produced, energetic and I like the vocal. As long as punk rock sounds pissed off you are doing it right!

Song to add to your playlist: Zero Ambition
Band Name: Durtle (Ft. Ari J)
BMN Score: 9.2/10
What the band says they sound like: Durtle is a Brooklyn band that is changing the wave of New York's music scene. They combine the iconic sounds of the city's streets with metal and trap influences like City Morgue and Alice in Chains. They have performed live extensively, rocking audiences all over the States and beyond.
What we say they sound like: Did you ever wonder what it'd sound like if you mixed Lil' Dicky, Justin Timberlake and Slayer? Well now you get that approximation thanks to Brooklyn's Durtle. I kind of like the new wave of being genre fluid all within the same song, why not just mix it all together, everything you are into, all at once. As long as it has energy. At moments this has a Death Grips feel but also skates the line of late 90's rap rock Korn type stuff. However I like this, it's not gimmicky, it's just a good use of pop, rap, metal and more. 

Song to add to your playlist: Under The Sun
Band Name: Scoville Unit
BMN Score: 9.3/10
What the band says they sound like: Ernest Jenning Record Co., Trash Casual and NY metro area indie-rock quartet Scoville Unit are excited to announce the Friday, June 2 release of the band's new album, See What Can Be . See What Can Be brims with a newfound confidence and mastery of the band's craft that features tight, crunchy, '60s-influenced pop-rock with big, baited hooks alongside jangling and fuzz-drenched guitars — imagine Brian Wilson growing up in Asbury Park instead of Malibu. 
What we say they sound like: What I love about Scoville Unit is it reminds me of 90's pop punk in the vein of Weston and Bouncing Souls but a little more mature and subdued. I got to see the band at a small North Jersey venue a while back and it was everything you'd hope for in a pop punk band. This newer material has a little bit of a Fountains of Wayne vibe too and that's never a bad thing!

Song to add to your playlist: Reasons
Band Name: Blame My Youth
BMN Score: 9.1/10
What the band says they sound like: After a busy 2022 of touring the U.S. and the UK with bands like The Offspring, Lit, The Score and Giovannie & the Hired Guns, LA-based rock quartet and Big Loud Rock signees Blame My Youth have released their brand new single titled "Stupid Human" with an accompanying video that pulls exciting footage from the band's recent sold out run supporting HARDY. "Stupid Human," a passionate and deafening acknowledgement of a toxic relationship that you simply can't quit and keep coming back to, follows "Prizefighter," the band's towering anthem about perseverance that's been heard on SiriusXM Octane, ESPN as well as "Fire Country" on CBS. Produced by GRAMMY-winning veteran hitmaker Joey Moi, the tracks also follow the high-energy and guitar hook-heavy alternative rock song "They Only Love You When You're Dead" and "SOS," Blame My Youth's collaboration with OCTAVIO the Dweeb.
What we say they sound like: This teeters on the edge of energetic punk rock and mainstream arena rock in the vein of Motion City Soundtrack and All American Rejects. I lean towards the former because the lyrics are more genuine. I think everyone can relate to people losing their minds because of a bad relationship. Great production and tones, it's like the production of some early OK Go stuff but with the punky fun of something like Say Anything. If you like big anthemic rock you'll dig this. 

Song to add to your playlist: Stupid Human, Prizefighter
Band Name: KC Rae
BMN Score: 9.8/10
What the band says they sound like: "This song is about a very specific memory with my cousin" shares KC, "I was terrified of breaking rules as a kid, so this experience of swiping her stepdad's car, without a license, to go rent a movie has sunk itself into the core memory archives. It also captures the entire relationship with my cousin and crashing through childhood and adolescence together.  I have a really intense sensory memory, so the end of the track is a tangent of every time I've felt a specific breeze while with her. I also wanted to highlight and display all of these little instances of growing up that you don't realize are going to stick with you"
What we say they sound like: This has a vibe like someone who knows their 80's like mellow stuff by The Bangle but is able to put it together with modern indie pop and folk like Phoebe Bridgers. It has those kind of heartbreaking honest lyrics that makes the artist seem more genuine than a lot of their peers. This is just straight up good radio pop. The lo-fi jangle of a distorted acoustic guitar makes it for me. The vocals are washy but not lost, they sit perfectly on top of this pop gem. 

Song to add to your playlist: Blockbuster