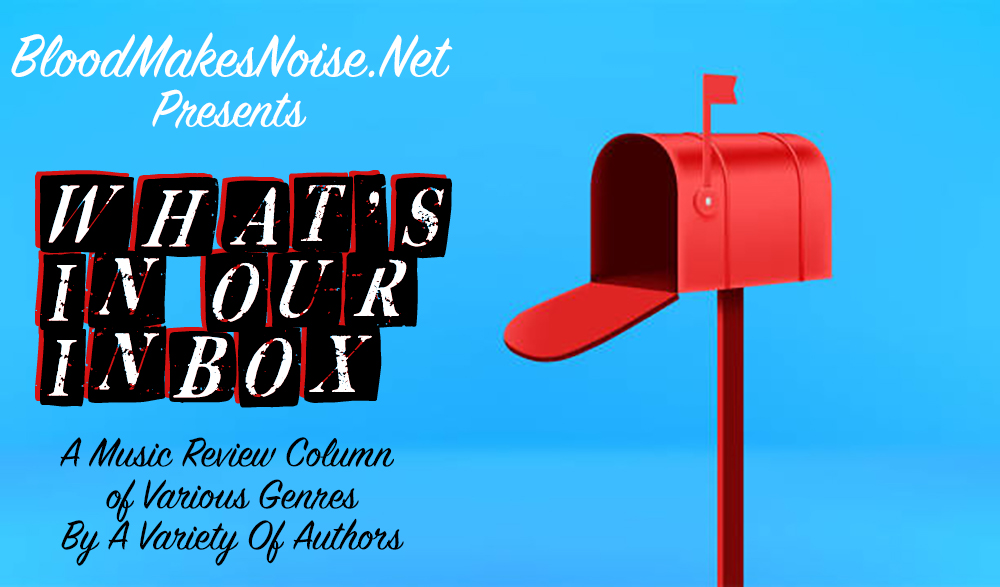 Our inbox is over flowing again so we are letting you good people know exactly what is new and available out there in the music world.  This week a great mix of bands that are all pretty energetic and fun. If you want to see your band on one of these lists, send us streaming music and as short bio. 

Band Name: Arctic Lights
BMN Score: 7.9/10
What the band says they sound like: You will have to look hard to find a video as unique as this. All music, mixing, mastering, artwork, videos are done by Eddie and Liam which highlights them as a truly creative force
What we say they sound like: The intro is more modern sounding than the rest of the song ends up being. It's like an updated version of what Korn, 311, Rob Zombie, Butthole Surfers and Rage Against The Machine might sound like after you introduce them to 2020's Indie Pop and Indie Rock. It has a tribal feel rhythmically which is enough to keep listeners engaged. It has a vibe that will make you feel like you've heard this song before but it never quite erupts into the chorus you were thinking it had. Overall a strong track though with a cool video. 
Song to add to your playlist: Holy Joe

Band Name: Wicked Bears
BMN Score: 8.5/10
What the band says they sound like: "Hypothetically is not a love song. It is about the perils of love and the hope of love, but it's not a love song. If, hypothetically, Hypothetically were a love song, it would probably closely resemble this song, but again, it's not. If Hypothetically were a love song, it would be complicated like love, and moody and sentimental like love, which it is. But it's not a love song, so don't even think about it!"
What we say they sound like: Hypothetically I'm enjoying this song. It starts off in the tradition of the Weston or Bouncing Souls with a mellow crooned part with a slight out of key vocal that breaks into pop punk. If you love the 90's style of Lagwagon, Bracket, Tilt type stuff you will probably find something to love about this. The thing I enjoy the most about it though is the Dave Weston vocal feel and quality. It feels honest and genuine kind of in the tradition of a Weston song like "Uninspired". 
Song to add to your playlist: Hypothetically
 

Band Name: The Now
BMN Score: 6.9/10
What the band says they sound like: The highly infectious and guitar-heavy hooks of four-piece band The Now were born in South Wales in 2018
What we say they sound like: To me when I see a band listed as a "Welsh" artist I think back to some of my favorite artists of all time that were part of a very cool scene in the 90's. So I'm going to always give a Welsh band a chance but this to me feels like a band that is trying to make it with average songs. It's well played, the video looks expensive and even has a management company attached to it that probably told them to spend crazy money on a video. They play with all the big bands that come through their area, but I'd love to hear a rawer version of this band. Like you guys can play your instruments and the singer has a great voice, write some original modern sounding songs. Not a bad attempt, it feels like INXS meets The Vines or some other combination of major label pop rock of the 90's meets a driving Alt Rock band. 
Song to add to your playlist: Devil Inside Me
 

Band Name: Yellow Pills
BMN Score: 10/10
What the band says they sound like: an interesting mix of well everything. People who have good taste in music are going to here something to love on this whether indie hip hop, the lead off Gogol Bordello-ish track, the jazz adjacent or surf rock or synth wave, this album just does it all and does it well. Yellow Pills is the solo project of bandleader Ryan Miera who is the person behind Chicago's surf soul indie project The Limbos.
What we say they sound like: I often wonder why this band isn't huge. They have songs on here that are like Combustible Edison, then it switches over to something that sounds like Massive Attack, ventures into stuff that could have been written by Booker T., The Ventures and Django Rheinhardt and comes full circle with chill 90's style rap. It's just like the band can't find anything they don't do well. This record has a bunch of guest vocals too that are all very fun. The song below though is so chill and awesome, I dig this band and everything they are about. Musicians like this who have actual immense talent deserve much more acclaim. 
Song to add to your playlist: Enchilada, Crunch, Pretty Pretty Please

Band Name:  Dead Tooth
BMN Score: 10/10
What the band says they sound like: After an early stint drumming and singing in Haybaby (Tiny Engines), Zach James began writing and self-producing folk records in his bedroom, donning the name The Silver Spaceman. The project evolved into a post-punk band featuring Andrew Bailey (DIIV) on lead guitar. It snarled and simmered around darker textures, miles away from its early folk roots. James looked to his darkened smile and rechristened the project Dead Tooth.
What we say they sound like: Maybe you haven't heard Dead Tooth, the biggest band in Bushwick currently? It's with good reason they are tagged with that as they write great songs yes but they also put on one of the most amazing live shows you will ever see. It's like they took notes on everything that was cool about the NYC sound for the last 50 years and started a band focused on culling together everything from Sonic Youth, Television, The Velvet Underground and The Talking Heads thrown into a punk blender. This band embodies the New York sound as they are now finally breaking out to a wider audience and it's about fucking time!
Song to add to your playlist: Sporty Boy