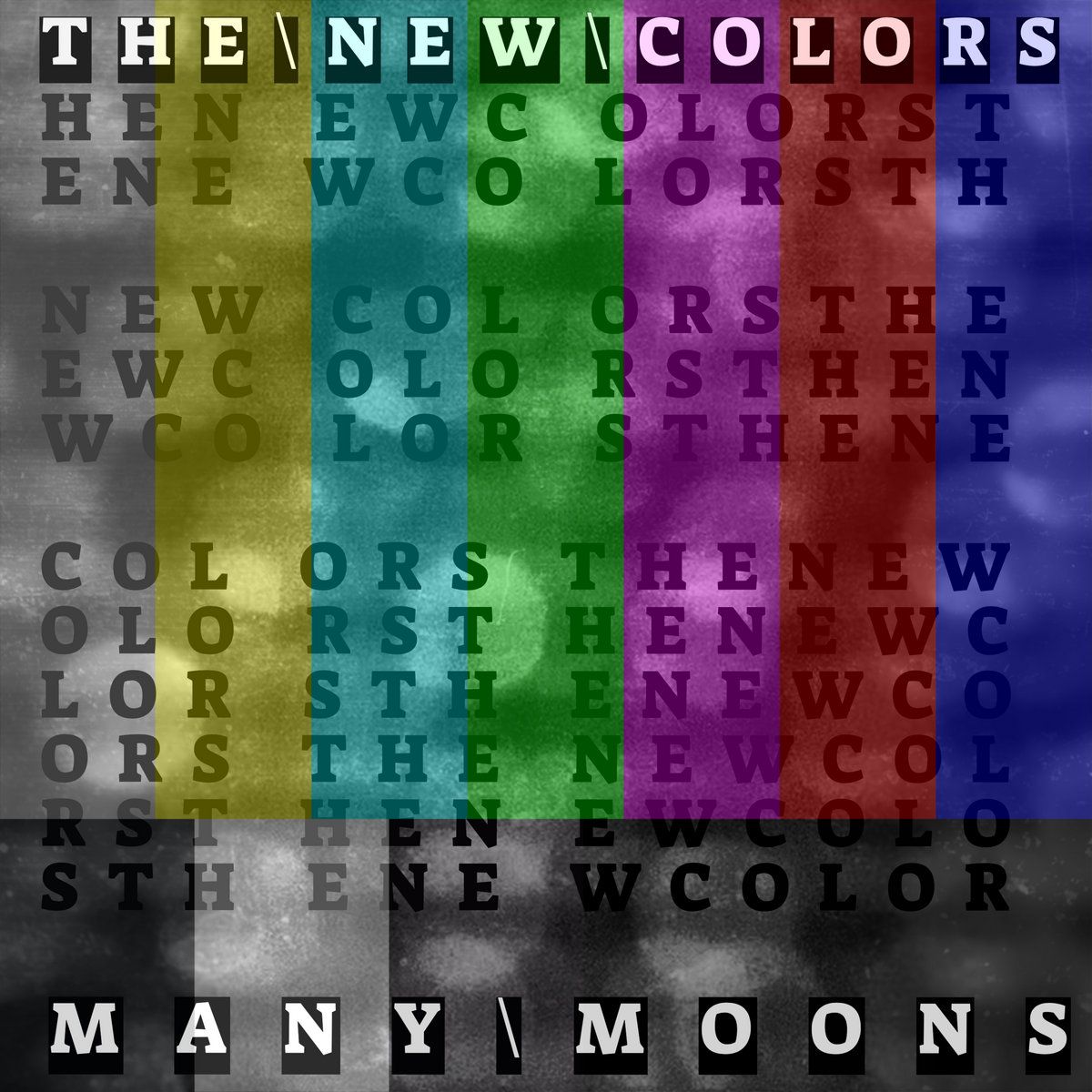 The New Colors have an interesting sound that mixes indie folk a little country twang and general Pavement / Wilco type studio noise.  The band definitely doesn't write straight-forward pop. On the first single "Idiocy" it's like classic country gets mixed with Radiohead and a splash of synthy avant garde jazz. It's really an interesting fusion of styles that I haven't really heard thrown together. The vocals at times reminds me of Matthew Caws from Nada Surf, even the cadence and lyrical approach sort of is very Nada Surf-ish. It's kind of weird because on track 3 Secret Place it's like that mixed with Pink Floyd. 
This feels like a soundtrack at times as it creates little soundscapes and then it meanders in and out of more traditionally structured songs. It's really great for anyone with musical ADHD because it switches vibes at the drop of a hat. The songwriter describes it as a "lucid dream" and that makes total sense because it really feels like that. It's nice to hear something this original as a critic because literally from second to second it's hard to guess where the songs are going. On the albums current single "In My Dreams" it's got this nice lounge feel that drifts into from weird dissonant chords into a very poppy chorus. This feels at times to have such a complexity to it but it's more the interesting layers of tones that keeps you on your toes. Gotta be honest if I was high right now I'd be on cloud nine. But alas I am not and it's still good. 
The album feels like it never repeats a vibe or style. It's one of those artists who is a fan of music from the last 50 years and takes a little bit of everything from The Beatles to Wilco and puts it into a blender to churn out lush songs that seem to have a million things going on at once. It's funny though because chord structure wise I would say it's rather simplistic but for the average listener I doubt they'd get that. Every song seriously sounds like it's being played by a seven piece band like Arcade Fire. Then you get to a track like Bandelero Man and it's like a Bob Seger song. The love for classic country pops through just as much as the love for indie pop all over this record and it's really a great thing. 
I would say of the hundreds of records I've reviewed this year, this might be one of the most creative things I've reviewed. Very cool things going on here.
Spotify
Instagram
Facebook
YouTube
- Sam Lowry