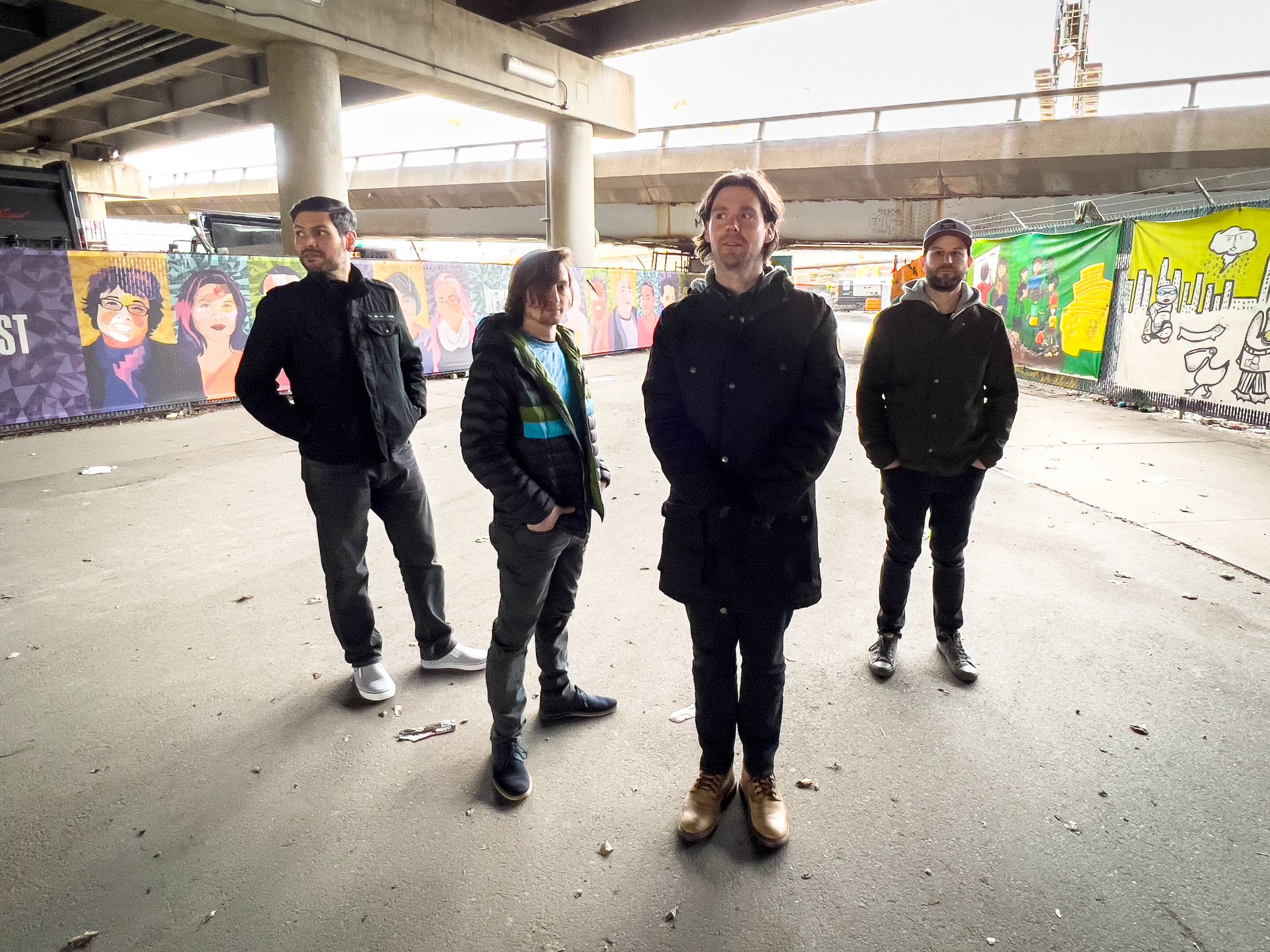 Boston-based alternative rock quartet Motel Black have made a grand debut with Humor Balance – an ambitious seven-track LP, rich with influence from the best of 2010s-era alternative and grunge rock. 
The album makes for an impressive first full-length release from the Massachusetts foursome, comprised of Brian George (vocals, guitar), Marcos Nava (bass, keys, backing vocals), Ryan Dougherty (lead guitar) and Sean Joncas (drums, percussion, backing vocals). 
"Humor Balance," both the album name and title track, is inspired by bloodletting – the controversial medical practice used by early physicians as an attempt to balance a patient's "humors" or fluids – and serves as a metaphor for songwriter Brian George's self-reckoning. 
"The overarching lyrical theme of the LP is faults," says George. "Essentially, it's me verbally bloodletting and saying that I am not a great person. My favorite line from the song ["Humor Balance"] is definitely 'If the body is a temple, I'm at the altar of self.' It's just so ridiculous and over the top. As with most of my lyrics, there's a lot of tongue-in-cheek." 
Leading off the LP is "Gates," a large-and-in-charge, stadium rock style track, featuring catchy lyrics and soaring guitar lines, while "PPB" slows it down with a darker, alternative sound, similar to that of peak-era Puddle of Mudd. 
For "Quoting Thoreau," George pulls out all stops on vocals, seemingly channeling the style of legendary Chris Cornell to deliver the poetic verses, which only adds to the intensity of an already powerful song. "Morning Hum" is a stunning, six-minute track that leverages masterful guitarwork, impeccable timing and a much softer tone to communicate the pain and isolation of being rife with anxiety. 
Humor Balance was released to streaming platforms on July 15, with an exclusive pressing of 180g vinyl coming in August via the Motel Black Bandcamp. https://motelblack.bandcamp.com/