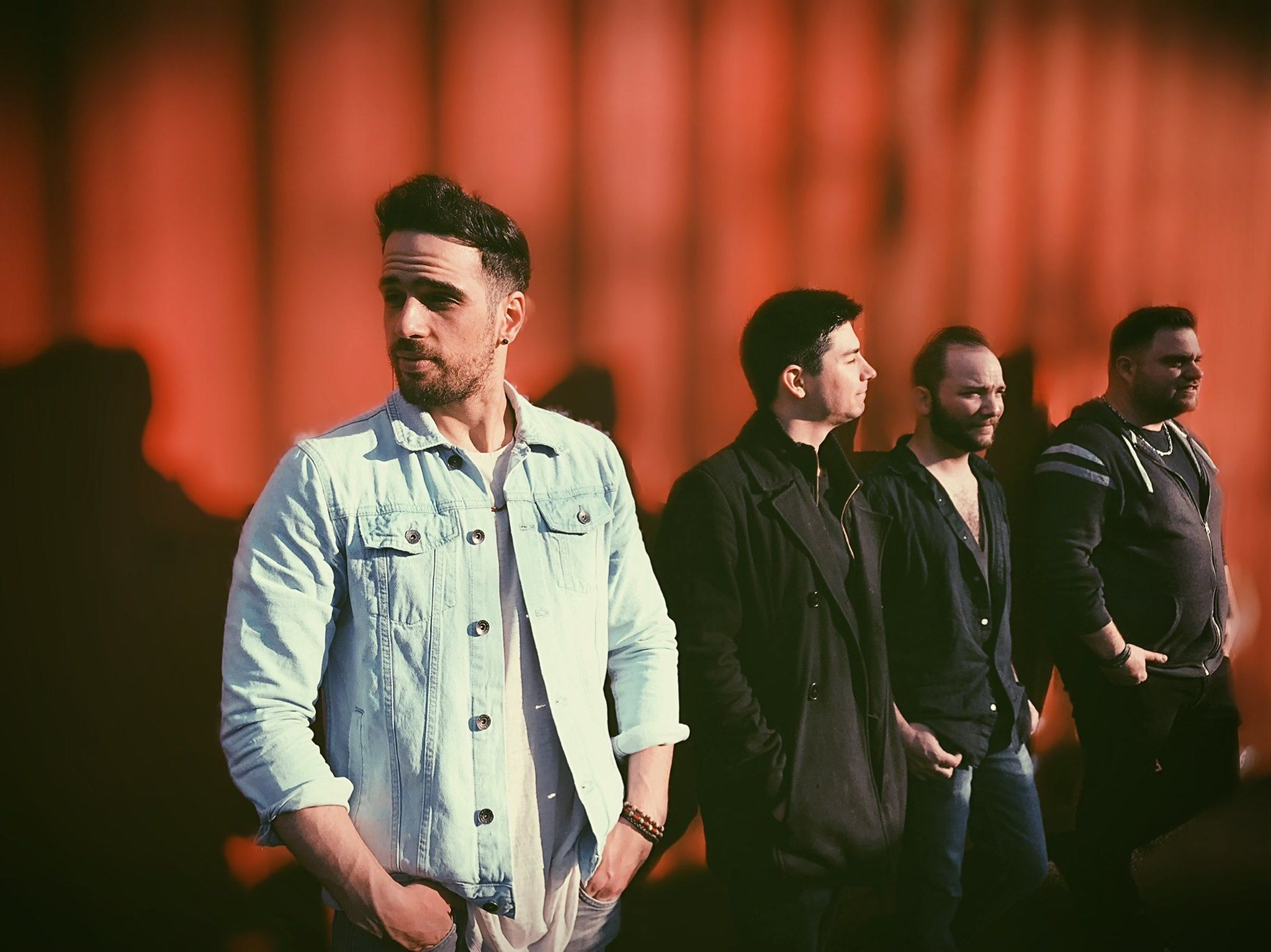 Asbury Park's Morningside Lane seem to channel everything that is New Jersey music directly into their songwriting. An amalgamation of Springsteen, Gaslight Anthem, Lumineers, and more as their songs touch on multiple genre's and moods. 
Their new album "These Are Our Years" starts with the title track, a delicate ballad that sounds like it could be the intro track to a cinematic experience. Next "Glass Skin" jumps into a stompy country-ish Mumford & Sons feel. Track three "Under The Notion" out of nowhere feels like an 80's Springsteen song with it's synth accents and the lyrical cadence. The album again takes a turn back to the Lumineers/Mumford & Sons feel with the song "Vidya" and then with "My Only Curse" again jumps back to the 80's feel with almost a Pat Benatar and a hint of hair metal. It's always a question all bands ask themselves when sequencing an album is do you break up the feel and flow by separating similar songs or do you put the similar songs in groups to give the album more cohesion. I don't mind the style jumps and I always find it interesting how different bands sequence their music. 
At the midway point the album takes a peppier turn with "Same As Me" feeling like it's a little more Strokes or Killers inspired but with the core 80's style that the band has developed.  The band has an interesting mix of influences on this album as most bands do early on in their career as they are building towards what they want to eventually be. For me personally my two favorite era's are mostly 60's and 90's and what I find interesting is this band kind of skips those decades and is more of a mixture of late 70's and early 80's stuff with a few flashes of modern production and the occasional Killers or Kings of Leon feel but I think it really works for them. I enjoyed the Sinatra reference in the song "The Summer Wind" where the singer exclaims "I lost you again to the summer wind". 
Overall this is a very eclectic album but it's cohesive and feels like what it is, a really good band that is on their first album with the potential to make some really great albums going forward.  I think they got the intro exactly right as it delicately introduces you to the album, the album moves well and doesn't feel long at any point as it makes its way to the 35 minute mark. I like the styles they mix and as the band grows I would expect them to take the two distinct styles they seem to have, which are 80's synth Springsteen/Killers songs and mix that with their more Lumineers/Mumford & Sons style songs. For a band presenting it's very first LP this is as good an effort as you can come across and again the potential is there for this band to grow and become something special.
- Sam Lowry, BMN Contributor