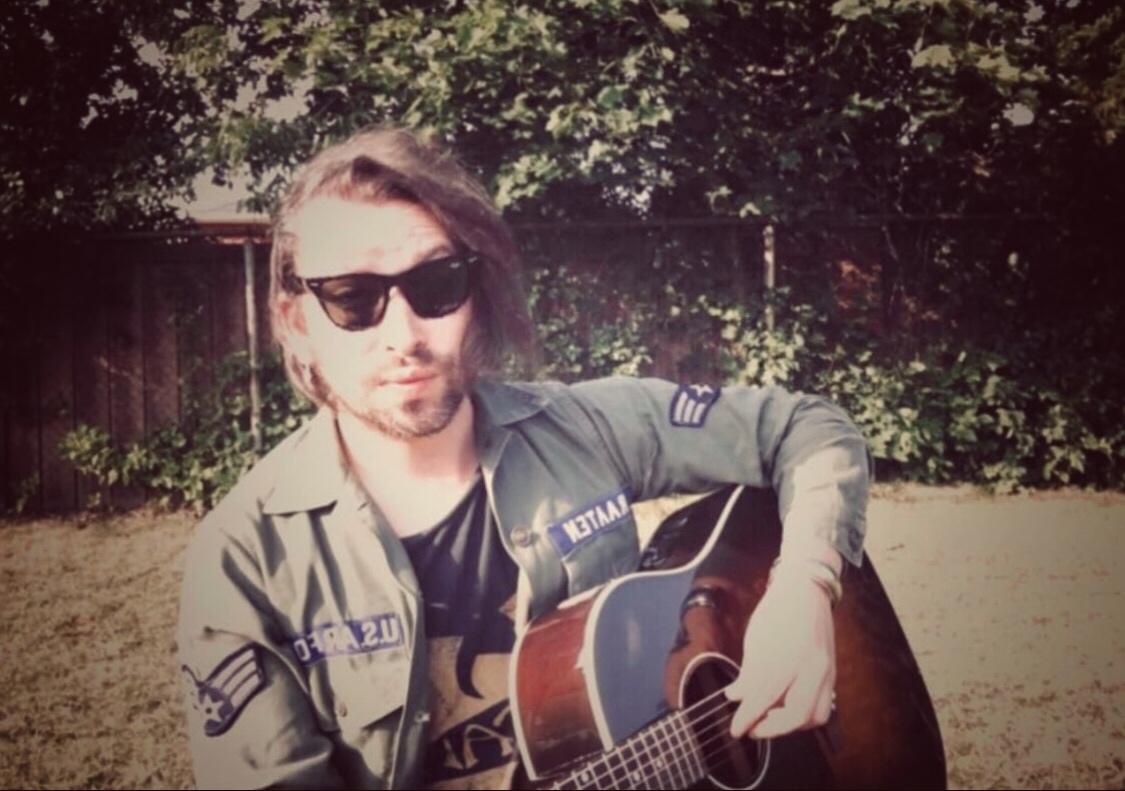 'Post Falls, Idaho by Volatile Youth ' is a 10 song LP with a middle of nowhere Southern gothic feel, poetry, washed out  trem/reverb guitars and a lot of twang.  Written by Tom Preisler who previously has done projects with Toronto bands like Bombs & The Shelters, as well as under his own name. The subject matter on the newest LP deals with issues such us murder, loneliness, desolate spaces, travel, and the occult. This record is nostalgically influenced in part by bands like Mazzy Star, Jesus And Mary Chains, and flavoured by twists of country Americana.' This newest collection of tracks takes everything that has been great about Tom's music from the last decade and adds a great band backing him. Tom's music is the perfect mash up of The Velvet Underground and bands like Wilco and Beach House, all soaked in reverb and vintage guitar tones. We caught up with him to chat about music and life: 

How did the band form and what does the band name mean?
I have been working on songs during the pandemic, originally planning to record and release them as a solo/acoustic project, but the songs were changing, growing and maturing, needing a full band..I reached out to some friends, posted a few ads and Volatile Youth was born.
The name comes from my old project, because I wanted to keep some form of continuity, as to the meaning…well my youth was troubled, and volatile, I spent a lot of time wasting my youth, I made a lot of mistakes, I still do, but I used to too haha.
I saw a Tim Leary's poster with sign behind him, 'Life After Youth?' That inspired me also. So it's really all his fault.
Previous musical projects? How'd you first get into music?
All of us have been in bands since grade school, between church choirs, garage bands, music lessons. Music has been around always, it offered an escape, like books and stories. These things have become a refuge. I can't really remember when I first got in to music, because it has always been there.
Notable past projects: a brit rock band  Bombs in the late 2000's, a garage/punk project The Shelters in the mid 2010's. Tom Preisler and The Black Sparrows, a folk roots type project. Youth, baroque pop band and now Volatile Youth.
First concert that you ever went to?
The Rolling Stones.
What's your writing process like?
Sometimes it feel like the songs are already written and you just scoop them from the void. Other times, (and most times) songwriting is hard work. Starting with a riff, or a chord progression, then the lyrics. When the songs is in its most raw form I bring it to a jam and we all put the parts together.
What other artists or songs inspire your music? 
 I have always been inspired by the songwriting of Lou Reed, Bob Dylan, Paul Simon, Townes Van Zandt, Neil Young, John Lennon, Dennis Wilson, Carole King, Nico, Jackson Brown ..I've grown up with these artists, their work has left this permanent imprint on me.
Bands such us Wilco, The Libertines, Beach Boys, Girls, Jesus and Mary Chain, Death In Vegas, Velvet Underground, Stone Roses, Nirvana, Oasis, Mazzy Star, have become my most beloved sound inspirations…(to be honest as soon as I see this interview, I'll be kicking myself for not mentioning The Beatles, The La's, Led Zeppelin, MGMT, The Strokes, Paul Weller, BRMC, Patty Smith, Lana Del Ray, The Smiths, Farewell Cool Reason, Billie Eilish, Miley, Lynard Skynard, The Kinks, and pretty much everyone on the Dazed and Confused soundtrack)
What's the live experience like and your philosophy on playing live? Do you think the music live should be identical to the recorded version or should it be its own thing?
We always try to deliver the best performance, and to be as close to the studio recording as possible. But the performance doesn't always have to be identical, it's cool when the live performance becomes organically its own thing.
Has the band toured? What has the touring experience been, best shows?worst shows?
We have not toured yet, as we are still relatively new, but if you hear about anyone needing an act to tour with let us know!
The best show was our last one, March 14th at The Dakota, our worst…well we totally blacked out and can't recall it now. Defense mechanism and all that, you dig?
 
What's up next for the band?
Hoping to play more shows, write new songs, put out some more albums, trying to break our songs in to movies as well..we were told our record Post Falls, Idaho has a very atmospheric/cinematic vibe.
https://www.instagram.com/youthvolatile/  
http://www.mint400records.com/