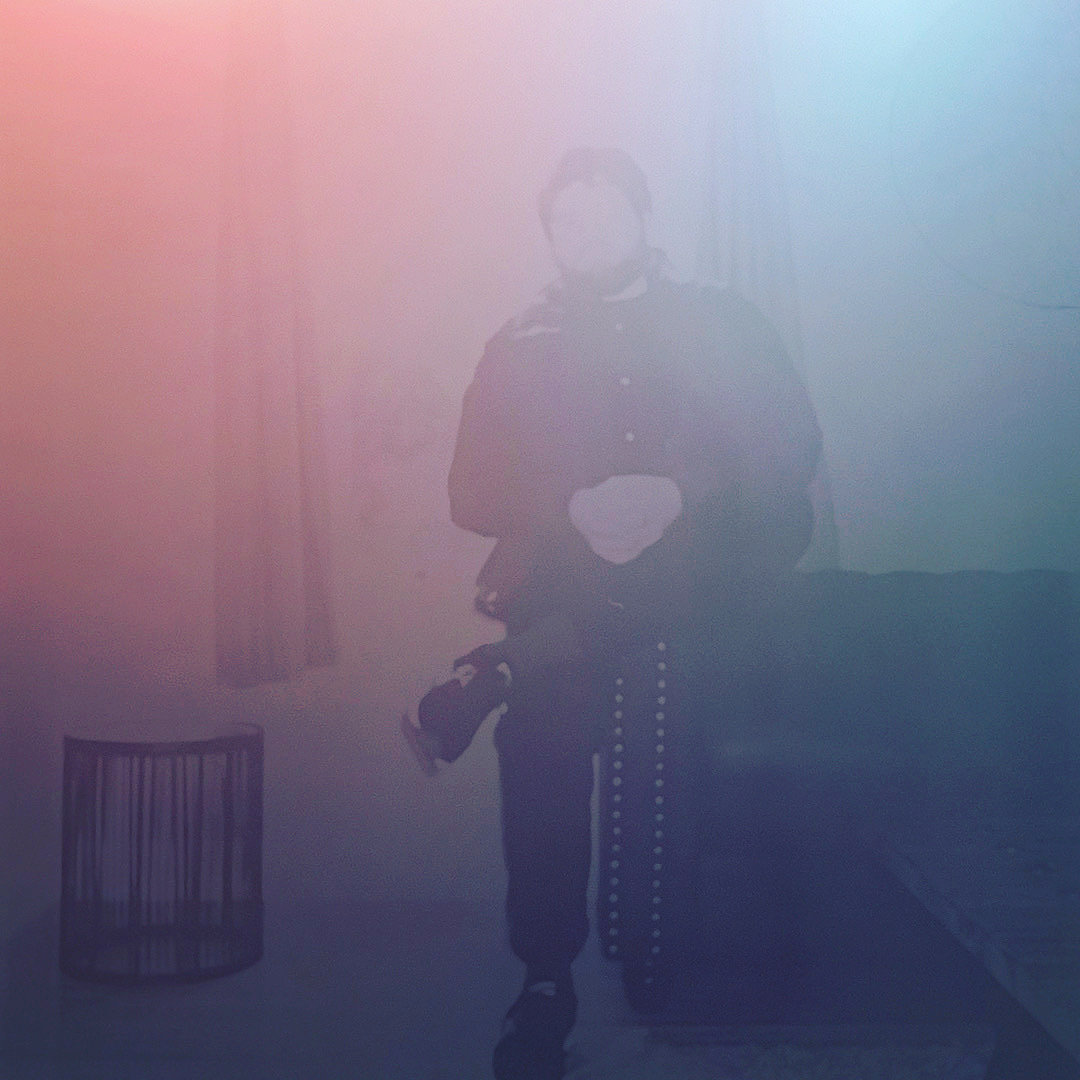 Upper Narrows is the Portland, Maine-based synth pop recording project of songwriter and producer Tyler Jackson. *While We're Warm* (2023) is Jackson's first LP as Upper Narrows. Building songs around programmed beats and synths in lieu of drums and guitars, *While We're Warm* is a continuation of Jackson's songwriting efforts in the rock outfits Foam Castles and Golden Rules the Thumb.
Previous musical projects? How'd you first get into music?
The primary music projects of my past are the indie rock bands Foam Castles, Endless Jags and Golden Rules the Thumb, all based in Portland, Maine. I began playing guitar when I was about 10 years old & started playing in bands/writing songs when I got to high school.

How did the band form and what does the band name mean?
After over a decade of playing in bands, I started 

Upper

 

Narrows

 as a solo studio project several years ago. At this point, it's only a recording thing and I have no immediate plans to put an 

Upper

 

Narrows

 band together and play shows.
Back in 2011, I released a Foam Castles EP called Come Over to My House which featured songs with programmed beats/drum machines, lots of synths and way fewer guitars. Kind of low-fi, weird, dance-y pop songs (decidedly not rock). That release got a good response and it was pretty fun and interesting to do. I always wanted to return to that approach and it felt like a good time to try it again. I'd been writing the same kind of songs I normally write, but this time instead of using a rock band to bring the songs to life, I used fairly simple electronic beats, synths, etc. An emphasis on keyboards, effects, and no rock.
Upper

 

Narrows

 is the name of a small pond near where I grew up in central Maine.
What's your writing process like?
The songwriting approach for this group of songs was similar to how I've always worked (acoustic guitar and vocals ---> quick demo). Normally, I'd share the demo with band members to see if it was something they'd want to make & then go from there. This time, I thought of it as a solo album and decided to follow my instincts all the way and not rely as much on collaborators, at least in terms of decision making. The small group of frequent collaborators I did work with of course absolutely helped and improved the tunes. As the primary songwriter/producer for Foam Castles and Golden Rules the Thumb, my role on this record didn't feel very different from on those.
I'm always collecting lyric ideas in notebooks and in digital notes so when it comes time for me to compose a song, I'll often mine those notes and start Frankenstein-ing something together. For me, the writing is this molding of all the parts into one thing (the "aboutness" and style of the song usually reveals itself through this process). Sometimes that process will result in a poem-like thing that still needs a melody and chord structure, other times it'll come pre-packaged with those things. For most of these songs, I took the folky, straightforward acoustic demos and then started from scratch, ditching everything but the lyrics, melody and basic structure. Replacing all of its elements bionically, piece by piece.
One new thing for me was using acoustic instrument samples on a few tracks (as detailed in the credits)... the drums on "Blue Hubbard" and the noisy horns on "My Lottery Dream" were used with permission from a massive sample pack of recorded broken instruments.
First concert that you ever went to?
My first concert was the Red Hot Chili Peppers and Foo Fighters at Cumberland County Civic Center in Portland, ME on May 14, 2000. My biggest takeaway (even as a 13 year old) was how bad of a singer Anthony Kiedis is! The Foos were legitimately good. I remember the opening band called The Bicycle Thief doing a great cover of "Champagne Supernova." Overall a memorable and fun experience.
What other artists or songs inspire your music?
For this specific project, I felt a lot of inspiration from beat-oriented, trance-y art pop. Very specifically, the Eno/Cale album Wrong Way Up. The Russian artist Kate NV influenced some key production methods which I ran with. I wanted to get lost in druggy synth sounds and very simple programmed beats while keeping one foot firmly planted in the pop world.
Generally, I'd say Bowie, Dylan, Neil Young, Eno, Lou Reed, John Cale, Robert Pollard, Dan Bejar and Yo La Tengo are my all time faves and hover over/influence everything I do.
What's up next for the band?
Repeating Cloud is going to release two more singles over the course of this summer, culminating in a vinyl release of the full length (While We're Warm) this fall.