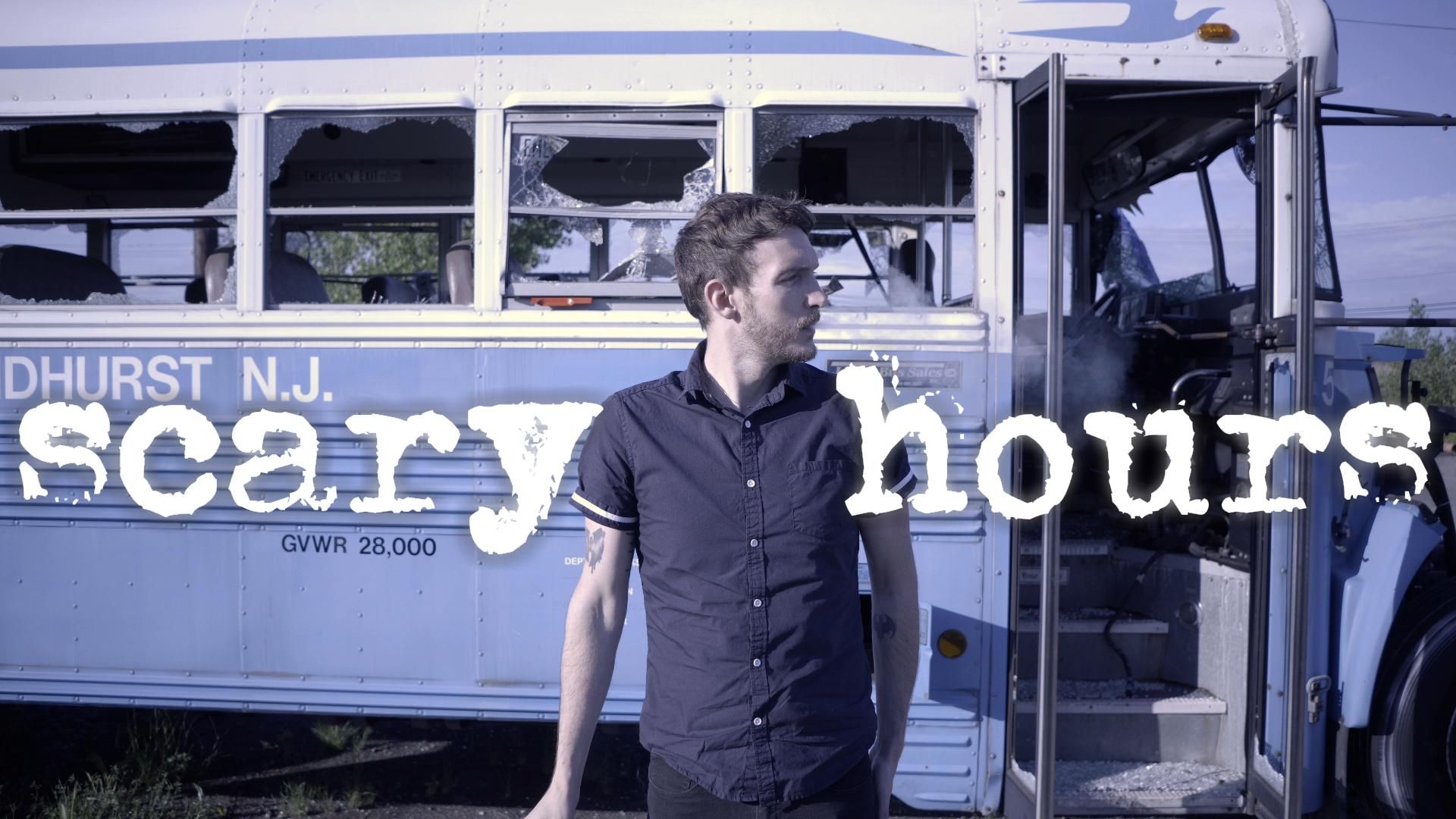 You may have heard of Ryan Struck and his project Scary Hours and years past and you might still be thinking "Oh yeah that kind of Alt Folk guy" and you'd be completely wrong. Struck has taken that humble project and turned it into a brutal hardcore band that focuses on political awareness and current events. It seems the new record "Symptoms of Modern Hegemony" is being called a masterclass in punk rock education and we can't agree more. We caught up with Ryan to talk about the new lineup, what inspires him and what's up next: 
1. How did the band form and what does the band name mean? 
The project originally started as a way for me to break away from other projects I was involved in, almost as a palate cleanser to exercise different approaches to songwriting.  My primary project at that time was a skatepunk band, so I started writing acoustic for Scary Hours.  When I got out of that band, I really missed playing fast music.  I wanted to take the musical aspects I liked about that project and add what I thought was missing, and that's how the hardcore era of Scary Hours began.  The name Scary Hours came from one of my favorite Wu-Tang songs.  The actual term "scary hours" refers to the brownout stage of a long night of partying.  Everyone is at their height of intoxication, you're acting completely on impulse.  I kind of had that attitude about the confessional and confrontational lyrical spirit of this project: that feeling of waking up in the morning thinking "what did I do and say last night?"  And, while it wasn't intentional, many outlets have pointed out that the name seems appropriate for the political climate and the lyrics that reflect it. 
2. Previous musical projects? How'd you first get into music? 
I always enjoyed all types of music since as far back as I can remember.  I found out about punk music the way most folks find out, friends' older siblings and downloading mp3s (and computer-murdering viruses) on Napster and Limewire.  When I got into harder rock music, and punk later on, I found myself really interested in the art of how the bass guitar can both ground a band's songs, yet it can stand out and define them.  Bands with heavy bass presence like Rage Against the Machine, Rancid, NOFX, Green Day, Alkaline Trio intrigued me.  I've never brought this up in any other interview because I've tried to put distance between myself and the project, but fuck it.  I played bass and sang in a band called When Thieves are About for most of my musical journey.  They were kind of a cross between NOFX-style skatepunk and that 2000's MTV2 pop-punk/screamo mix.  I am no longer associated with that project but I did a lot of my musical growing in that group, learning how to incorporate melody into the playing while keeping the roots of the song itself intact.  I also currently play bass in The 65's and Old Currents, drums in Voice of Doom, and I'm half of a studio project with Joe Pugsley of the 65's called Dread Eyes.  I'm a busy boy. 
3. First concert that you ever went to? 
Aside from concerts my family brought me to as a kid, the first concert I bought my own ticket for and went to was Boxcar Racer, H2O and The Used in 2002.  My first local show was a metal show at the Lodi VFW.  I wasn't huge on metal as a teenager, but I really dug seeing any band play aggressive music live so I had a great time and went as often as I could.  I had no idea where to even look for a punk show which sucks in retrospect because that was a great era for punk and hardcore especially in New York and New Brunswick.  We had a really solid emo/screamo/post-hardcore scene around 2004/2005 that I was around for.  I was lucky enough to get to see The Number Twelve Looks Like You a lot locally before they really broke out, amongst some other incredible bands that unfortunately never made it out of the area.  I wanted to name some, but that was also the era of terrible band names, now that I think about it.  Shit.  "Oh yeah, Scary hours is really brilliant, buddy..." 
4. What's your writing process like? 
It's a fucking mess.  I sit there in my living room with instruments and notebook paper strewn about around me, acting like Charlie in the Pepe Silvia episode of It's Always Sunny in Philadelphia.  I'll either tinker with the guitar or bass til I get something that sounds cool and build off of it until I have enough parts to make a song, or I'll get a musical idea when I'm not even doing anything musical and record it as a voice memo on my phone.  For lyrics, I just mumble rap over a demo to get the phrasing and set lyrics to it later.  Sometimes, I'll just start writing down phrases that sound phonetically interesting and build the subject matter from there, or I'll have something that's really been eating away at me and make a song out of that idea.  I get most of my inspiration for lyrical cadence from rap.  While writing the last half of this record, I was listening to a lot of Westside Gunn and the other Griselda members, so there's a good amount of them in there.  Mobb Deep, Gang Starr, and all the Wu affiliates had so much influence on the way the vocals came together. 
5. What other artists or songs inspire your music? 
The Spotify playlist I put together is like, track for track, the musical inspiration for each song on "Symptoms of Modern Hegemony."  Rage changed my life when I was like 10 years old and continue to have a direct influence on the writing I do.  No matter how much I try, I can't get away from that galloping punk beat and I know a lot of that comes from the skate bands that got me into punk like NOFX, Face to Face, Millencolin, etc.  To me, the punkest sounding shit is a menacing, dissonant chord progression over that fast beat and lots of yelling and nobody does that better than Minor Threat.  Converge was important for me.  I don't think I have a really unique set of influences or inspirations, but I think they are eclectic. 

6. What's the live experience like and your philosophy on playing live?  Do you think the music live should be identical to the recorded version or should it be its own thing? 
The alluring thing about hardcore to me is that the live sound of a band is typically completely different from the studio sound and I like that.  Some of my favorite bands became such after I saw them live, like Crime in Stereo and Glassjaw.  I watch a lot of full sets on youtube from Hate5Six's channel, that's how I found out about Knocked Loose and Incendiary who woke me up to hardcore again.  Their records sound incredible, but seeing them play the stuff live brings a completely different energy.  I'm not sure if that's a testament to how cool hardcore shows are, or how boring hardcore records sound now.  I'm gonna sound like a boomer, but I feel like there is no character in heavy records anymore.  Don't get me wrong, I listen to (and LOVE) a lot of new hardcore records.  Everyone wants the Will Putney treatment, everyone uses the same drum samples, the bass gets mixed down into the rhythm guitar except that one-note chug in the break before the breakdown where it's louder than everything else, it has all just become par for the course at this point.  It's cool, but Evil Empire was recorded in the band's practice space; Zack's vocals are nuts.  You can hear him pressing an SM57 into his mouth and shredding his voice.  Ross Robinson's work on the first two Glassjaw records and Blood Brothers's Burn Piano Island Burn are unbelievable and a lot of the magic came from the noise in the guitars and the grit of the bass.  Steve Albini on F-Minus's Wake Up Screaming where you can literally hear the air in the room and the snares sizzling during the breaks but it's still hard as fuck.  What happened to that?  Now it's like the same settings dialed in for every band.  I guess you could say the same thing about skatepunk, though, so what the hell do I know?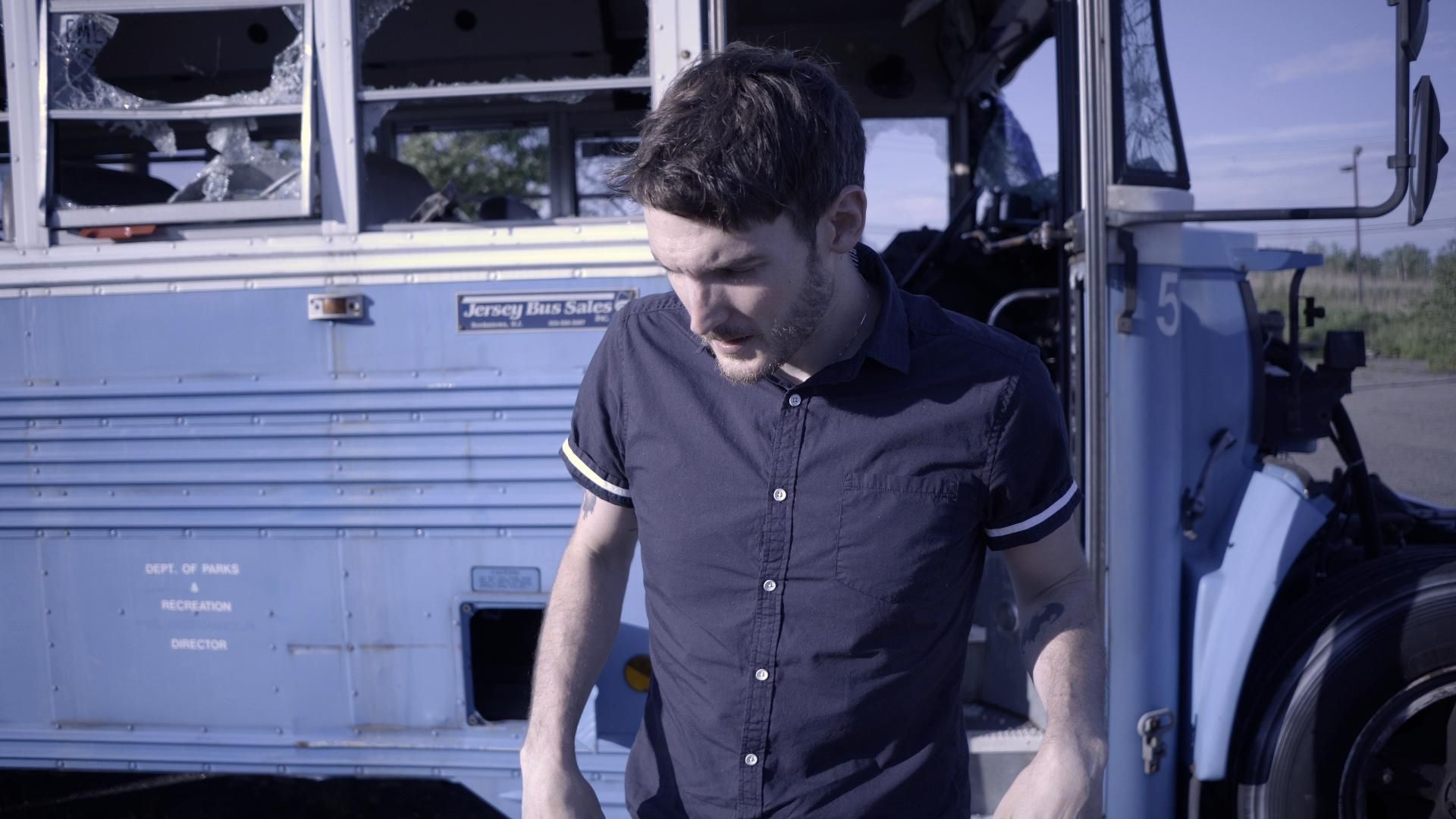 7. Has the band toured? What has the touring experience been, best shows?  Worst shows? 
Scary Hours hasn't played a full-band show yet with the new hardcore stuff.  When "Live to Serve" came out, we did punk versions of those songs and that was a fucking blast.  I don't know if Scary Hours is going to be a "touring band."  I guess if there is demand, we'll talk and see if the guys want to treat it like a little vacation but I have no interest in becoming a road warrior at this age. 

8. What's up next for the band? 
I'm focused on honing the live sound at this point.  I have a new batch of songs demoed for another EP but I may put that off until next year.  I'd like to start working as an actual fully-fledged band and not a one-man recording project and actually write and record as a unit. 



 
https://www.instagram.com/scaryhoursnj/ 
https://linktr.ee/Scaryhoursnj