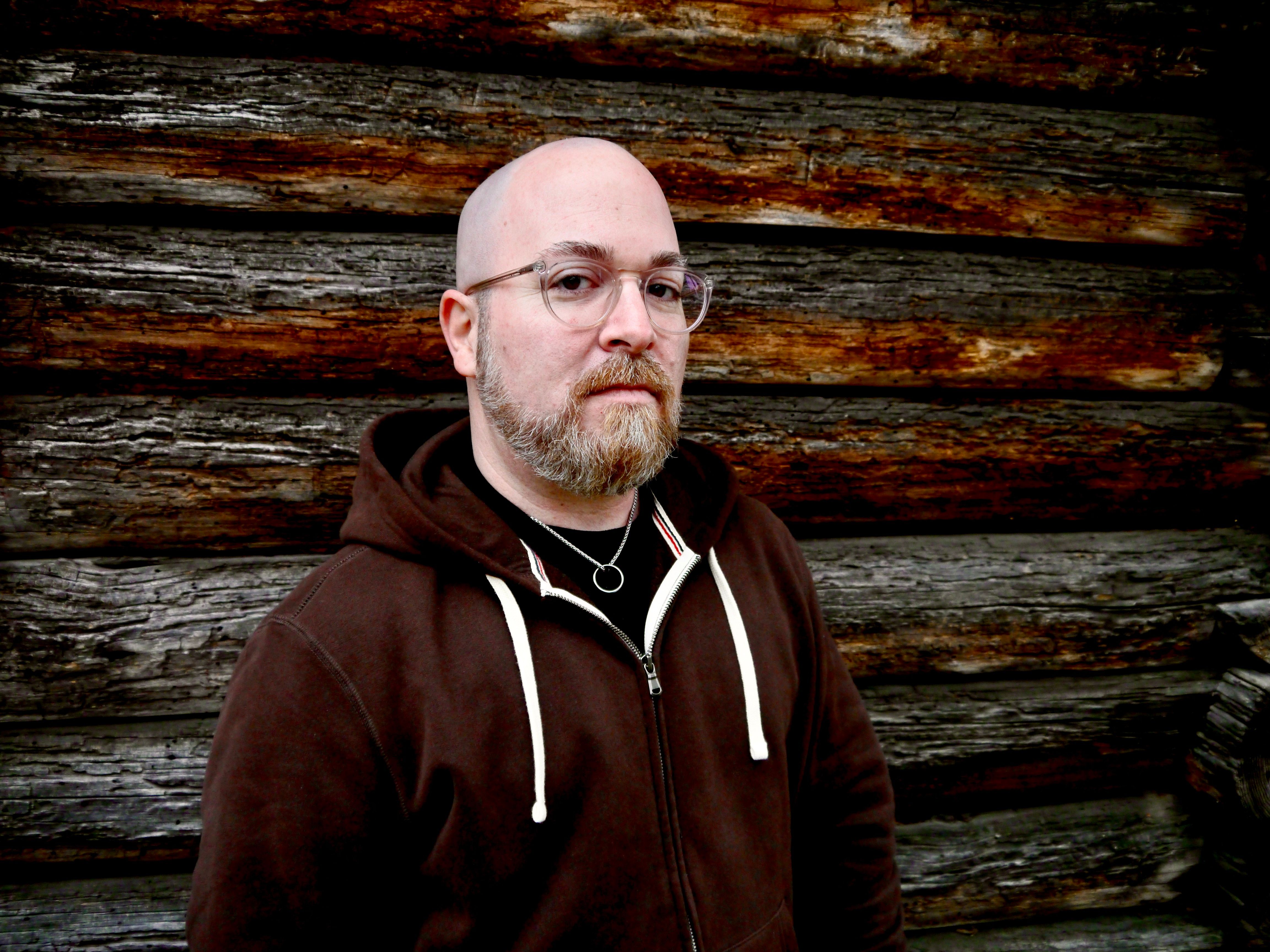 North Jersey native Eddie Kamenitzer has been described as "a cornucopia of Appalachia, Americana, and Alt-Folk" and is slated to release his solo debut album, Stuck At Home on May 5, 2023 in a return to the Northern New Jersey music scene after an almost 10 year hiatus. Previously, Eddie played dates up and down the east coast USA with a number of bands, trios, duos & even solo over the years. Enter the pandemic times of self-evaluation and it was time for a new start. Writing both new songs while also refining some he kept tucked under his belt through the years, Eddie enlisted friends through his area music scene giving the songs which made Stuck at Home a solid new chapter to his trajectory. It's a collaborative album which flourishes the imagination, yet at the core, derived from songs that sound equally endearing performed as a solo singer-songwriter.
How did the band form and what does the band name mean?
Eddie:  Well, my "band" is more of an orchestration of friends/peers for the album, not those that will be in tow with me on stage. Some may over time, just not planned at the moment. Here's "the band" development for the album…
Having written a bunch of songs over the years, the pandemic seemed a good time to record some. Just prior to the pandemic, a successful few jam sessions & a gig with an upright bass player Joe "Hank" Lucarelli (Dark City Strings) set the first name on the roster of players & help sparked this project. Second on the list, drummer Dave DeRiso (The Radio Galaxy, Widely Grown). Having played with me for years, this also seemed a natural fit. Dave is a special kind of drummer. He plays with incredible nuance and consistency. He is a great listener & it shows and I attest that Dave was pinnacle in aligning the project with the massive talents of Sean Ronan (electric guitar) & Martin Schmid (keys). Scott Chasolen (The Machine, ULU) steps in on a song to play organ & Rhodes. Scott has always been a favorite of mine. I especially love his Rhodes work. He writes incredible songs. All the musicians recorded in their own home studios. Sending files back and forth allowing full freedom and time to complete. Once completed, tracks we presented to Matt Pelosi for editing and mixing, setting a nice sonic playground while keeping that "stuck at home" recording vibe, and there you have the reason for the album title. 

Previous musical projects? How'd you first get into music?
Eddie:  My first gigging band was called The Understudies. I was a high school senior playing with recent college grads. That band evolved into Soda 75 playing covers and some of my first original material.  From there, me and my sister Virginia had been writing partners for years, so decided to form a band. We called it Coventry Road playing full sets of original tunes in NJ & NYC. While Virginia and I continued to play as a duo, we evolved into a trio called Inches, which was the launching point for what I'd call my most notable and storied band, The Radio Galaxy. We had a blast around the NJ/NY/PA areas opening for national touring acts. I cherish those times. It also brought me a lot of perspective. After The Radio Galaxy called it a day, I began playing occasional solo and duo gigs with my friend Erick Rivera. We dubbed ourselves E-Squared and we still get together on occasion for a fun mix of our originals and being the team players that we are, let me clear my throat, we deliver a bar crowd what they want as well—covers.  
First concert that you ever went to? 
Eddie:  '93 Van Halen at NY Orange County Fairgrounds (opener Vince Neil Band). It was mind blowing and an excellent experience. While that was one of bombast early on, I also remember a more intimate one. My sister helped get me in to The Bitter End NYC when I was underage to see Brian Fitzpatrick. I've always wanted to play that stage. Shows like those planted the seed deeper. I mean, I'd still accept an Orange County Fairgrounds show, but hey. Funny how the release show for first solo album is actually with Fitzpatrick and it wasn't of my doing! The booker paired us. Circumstances like this are one of those things in life that remain a mystery.
What's your writing process like?
Eddie:  My writing procedure is almost always lyrics first. I often hear the melody or the phrasing right away, like when the pen hits the paper, or as I type. I prefer paper and pen, but will grab a device when the moment hits… whatever is close.  Once the idea starts, it's hard to let it go until I've harnessed it into a song. Write now, judge later. It's something special how we are lead to song. Good song, bad song, let there be songs. It's for others to decide, ultimately. Just let me not put out the bad ones, haha.
What other artists or songs inspire your music?
Eddie:  Most every playlist I've made since I first heard the song (long ago) has Bobby Syvarth's version of "Eleanor Rigby"… it's that good, so there ya have it. I tried to somewhat align the playlist with the ark on
Stuck At Home.
Young Gun Silver Fox is that tasty good feeling new AM Gold sound much like "All You Do". "Rain on the Rail" has that country rock sound in line with "Force Of Nature", John Mayer is well… John Mayer & that's what I thought of when I heard Sean Ronan's tone on that one. "Good Dust Woman"… I snagged this version because I love this song, this version with Warren & Grace is an excellent example of a song in new clothes.  "Peace & Quiet" which has now a somewhat Fleetwood Mac vibe to it, came from bluegrass beginnings. Getting a chance to sing this one with Maribyrd was a special treat. Jackson Browne has that sound that I was trying to capture for "Dignity" & "I'll See It Too". "Come On Out" Skaggs/Hornsby inspirational for "Middle America", lyrically it could be the cops waking me up the next morning. A James Taylor meets Martin Sexton vibe was what I was thinking for "So Long".
Sonically, I was looking for something like "San Luis" when recording "New Road".
What's the live experience like and your philosophy on playing live? Do you think the music live should be identical to the recorded version or should it be it's own thing?
Eddie:  If you go see me live, as of late, it is typically a solo acoustic show. Def looking to put together some full band shows in the near future. "I don't believe live music should be a cut and paste of a record… i never really enjoy those kinds of shows, personally. Probably why in the 90's/00's going to DMB, Rusted Root, Counting Crows… hell even James Taylor concerts didn't get old to me, because of that kind of variation that allows a song to breathe or simply wear new clothes.
Has the band toured? What has the touring experience been, best shows?worst shows?
Eddie:  I used to play loads, yet regional. With my finally becoming comfortable and confident to harness a journey of my own, talks of a café tour are underway. While I'm focusing on the NJ/NY/PA region, I'll soon be looking to reach south to DE/MD, we'll see where this new step leads me. 
What's up next for the band?
Eddie:  Next up is my May 5th Album Release Show for
Stuck at Home
supporting Brian Fitzpatrick.  This will take place at
Boonton Coffee Co.
, which seems like a second home to me, while also being a not-so-hidden, hidden gem for many musicians which is such a special stage for intimate and focused performances within the last couple of years. There's a now braggable open mic, series there which has become high allure very swiftly, as well as two focused original music series' that happen. There's a now braggable open mic there which has become one of high allure very swiftly, as well as two focused original music series that happen. 

 People listen and focus on what is in front of them. Can't beat that.