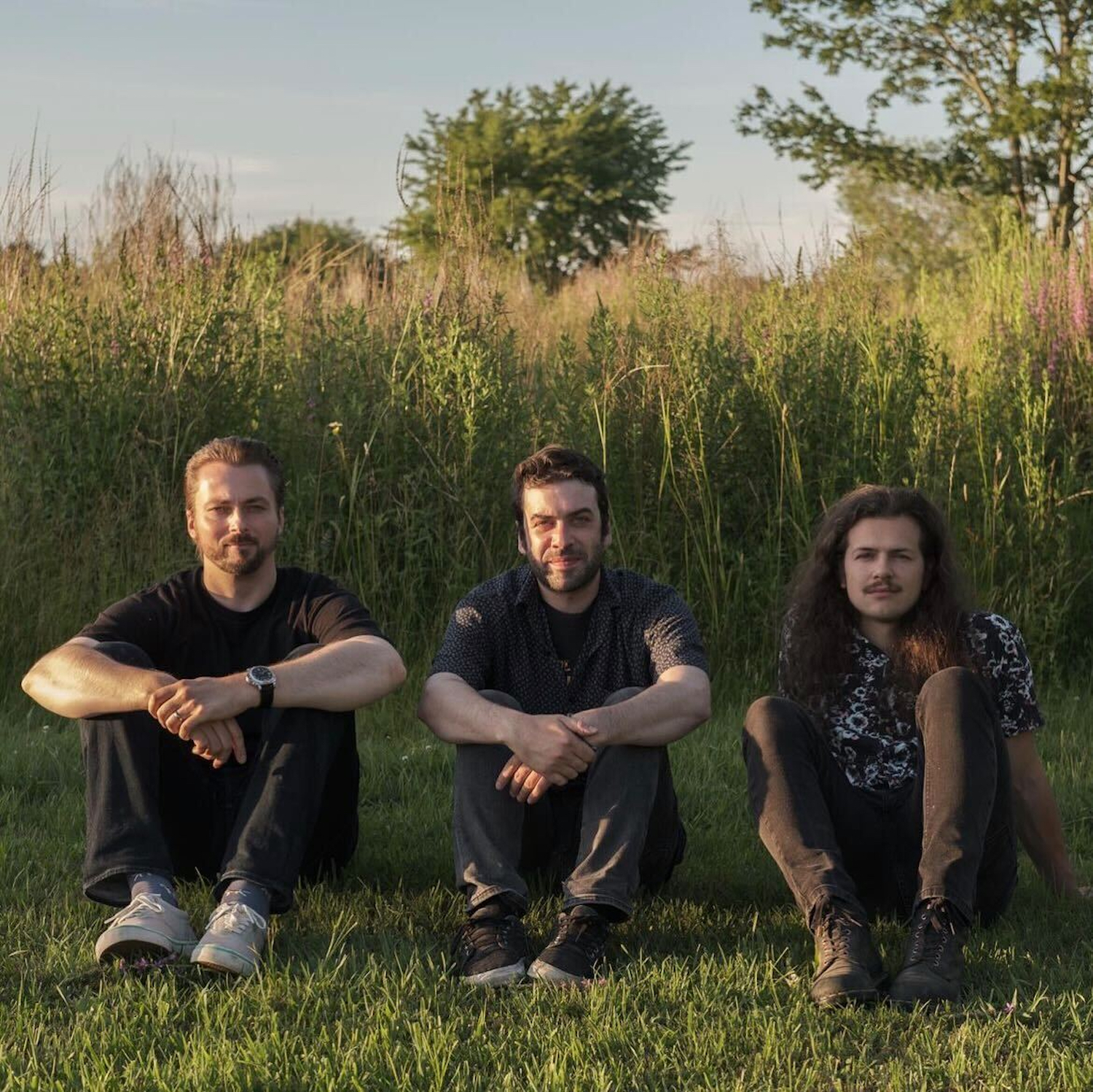 Photo By Peter McManus
The Rupert Selection is an American psychedelic grunge band from Boston, Massachusetts. Embodying everything you love about '90s grunge but with a modern twist, the band has released three EPs and one full-length album. Each release was built upon the previous album but without leaving the band's original psychedelic rock roots behind.The Rupert Selection has left its mark on Boston with sold-out venues and heaps of praise from local media – nominated for "Rock Artist of The Year" back to back in 2018 and 2019 by the Boston Music Awards; being a finalist in the Rock and Roll Rumble; being named one of the "10 Acts On The Rise In Boston" by WGBH, and one of "10 Local Acts Making Waves" by Improper Boston. The future is bright for The Rupert Selection as a new album is in the works, with Brian Charles at the helm as producer. The band will be touring extensively after the release.
How did the band form and what does the band name mean?
Reilly Somach: The band originally formed around 2009 while I was in high school with Zak Brown (drums) and Peter Crofton (bass). I grew up being best friends and playing in bands with both of them separately so one day decided the three of us should start something new together. Zak originally had a band name called The Rufus Selection, but we decided to change it to Rupert after our friend's cat. Though we sporadically remained active following high school, around 2015-2016 is when the band started getting more serious and playing shows consistently throughout Boston and New England, releasing music and gaining local recognition. Peter W. Bartash officially joined on drums in 2018 and Sam Bouvé early 2019 on bass which is the current lineup.
Previous music projects? How'd you first get into music?
I've been playing in bands of all different genres since I was 12. I grew up with parents who worked in music so I was always around it, constantly being brought to concerts at a young age and becoming obsessed with it as long as I can remember. I got my first guitar when I was 7 or 8 and never stopped playing.
First concert you ever went to? 
I'm pretty sure it was The Beach Boys.

What's your writing process like?
Usually I'll have a riff or a rough guitar and vocal idea for a verse or chorus, sometimes both, and we'll jam it out together and see what happens. It usually tends to figure itself out after playing it a few times. We always start practices off by improvising on something made up on the spot or a riff one of us recently came up with and seeing where it goes before playing any songs. For example, "Astronauts" came about from Sam playing a rough version of the main riff that starts the song and 30 minutes later we had all the other parts written and it was complete. "Then Again" was a rough verse / chorus idea I had that wrote itself once we played it a few times; it's always a little different but we emphasize letting the music figure out where to go instead of forcing it. When writing in this band, we don't like to spend too much time working or overthinking something. If it doesn't come naturally or feels inspiring right away, we'll move on to to something else and maybe revisit it at a later time.

What other artists or songs inspire your music? 
I could list a million names for this so figured I'd focus on what I've been listening to currently. I've been really into the new Cave In and Kal Marks albums. Peter and I were both really into the "Radical" album by Every Time I Die. Also Juana Molina, Deerhoof, Richard Swift. 
What's the live experience like and your philosophy on playing live? Do you think the music live should be identical to the recorded version or should it be its own thing?
I've always been inspired by bands that take risks live and make songs different experiences than the recorded versions. Most of our songs have pockets or certain parts that we play differently each time depending on how we're feeling that particular night. I grew up seeing Phish and was always inspired by that mentality of making every show something new, constantly changing set lists and keeping things exciting. I get bored easily and am always writing, wanting to try new things as much as possible, so taking that jam band "make every show as different as possible" mentality and applying it to a rock band keeps it fun and inspiring. I've always wanted this to be a band you can see multiple times and have a different experience each show. If people are going to spend time and money to see you, make it worth it.
Has the band toured? What has the touring experience been, best shows? Worst shows?
We have done a few New England and Northeast tours but are planning to do more expansive touring later this year. Some shows that stand out are playing this place called the Meat Locker in Montclair, NJ, an old meat storage space converted to a DIY venue. When we started 5 people were there, at the end it was completely packed with college kids going crazy. Playing a place called Pianos in NYC opening for Rachael Ray's husband's band was an interesting experience. Being originally from Philly, the times we played there were really special for me. More recently we played The Paradise in Boston opening for The Sheila Divine which was amazing. As far as worst shows go, there's definitely been a couple over the years especially early on, but thankfully nothing stands out from recent memory.
What's up next for the band? 
We have three new singles coming out these next few months and an album at the end of the year. Writing, recording, playing shows.