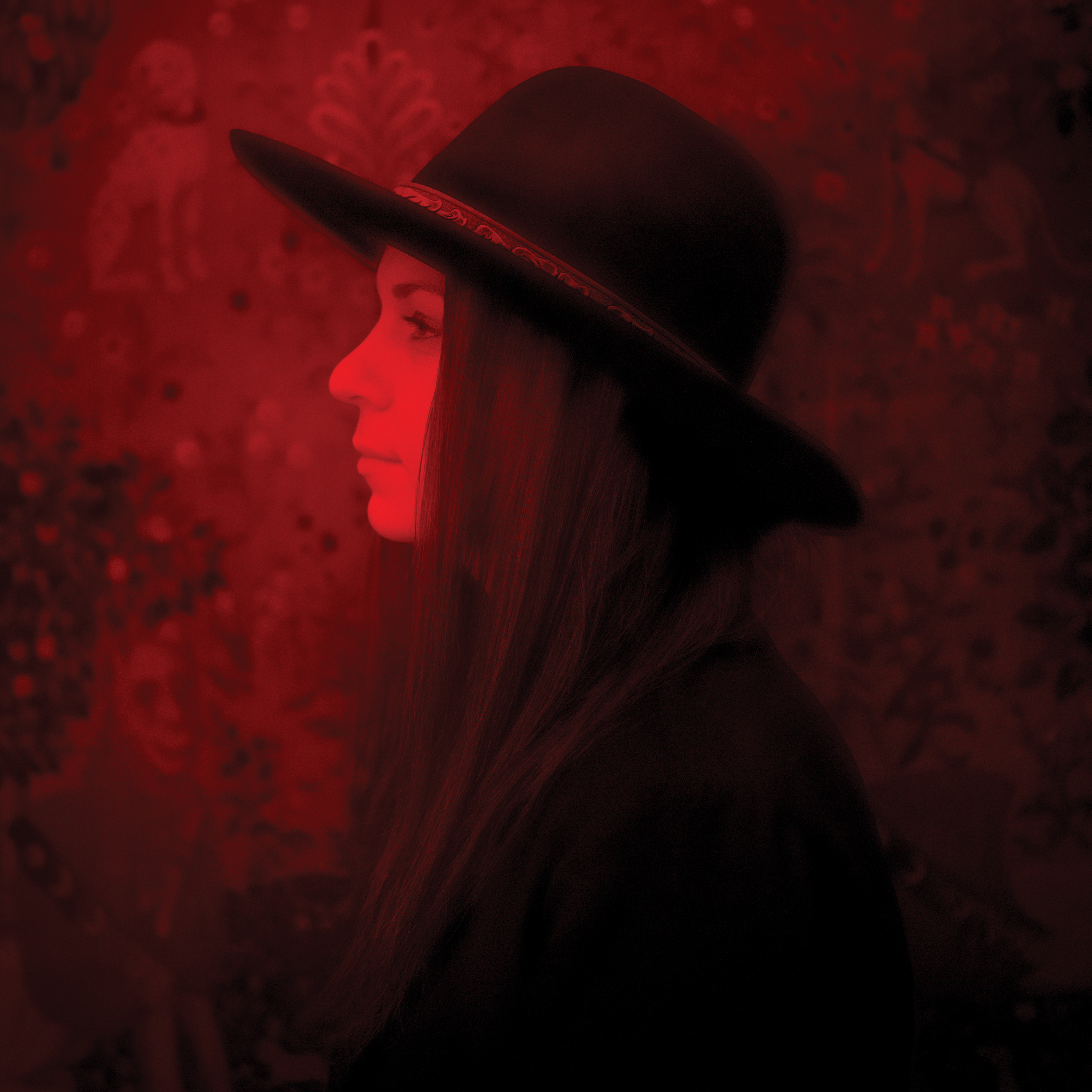 Meet Renee Maskin, the unmistakable voice echoing through the vibrant music scene of Asbury Park, NJ. Renowned for her distinctive sound and artistic flair, Maskin seamlessly weaves heartfelt narratives with subtle wit in her lyrics, creating a musical tapestry that draws from influences as diverse as country, Americana, krautrock, and glam. Formerly a key member of Lowlight, Maskin co-wrote four critically acclaimed studio albums and toured alongside The Pretenders. Since 2022, she has been carving her path as a solo artist, with her full-band LP "Renee Maskin & The Mysterious Wilds" claiming the top spot on the NACC Folk charts in early 2023. Shimmer, her latest endeavor, showcases Maskin taking the reins, handling production and most of the instrumentation herself. With comparisons to Leonard Cohen and accolades describing her work as "indie-folk at its finest" and "quintessential, smart, unique Americana," Renee Maskin is an artist whose sonic journey is not to be missed.
 
Q: In your opinion, what are the essential qualities that make a "good songwriter"?

That's a great question, and a hard one. If it were an easy formula, there would be a lot more good songwriters for sure. But how do you make sense of them all? Nick Cave and Daniel Johnston? Kevin Morby and Prince? José González and Joey Ramone? You could try and find a thread, but I think there's a lot of magic involved with becoming a solid songwriter. That, and practice.

Q: What is the basis for writing attention-grabbing music in the year 2023?

Good songwriting will always stand out. Artistic integrity will too. It's kind of a broad answer, but there's so much new music coming out all the time. So, so much. And film. And books. The way to stand out is to just have your own voice and perspective, own it, and keep doing the work until eventually someone notices. If you're an artist, you don't have much of a choice in this anyway. You make your work like you breathe the air. So do what you do, and put it out.  If it's good it will cut through some of the noise.

Q: What has it been like working with an indie record label as opposed to working on your own?

I've got a great working relationship with Mint 400. For the most part, I do actually work on my own. I have a lot of freedom to go down whatever path I see in front of me with my songs.  I think that there's some trust that I'm doing something good, or at least interesting. And conversely, when I check back in with Neil, I listen to his feedback. It's always constructive. There's things you can't hear in your own work when you're too close to it. Like anything else, you have to work with people who understand what you're trying to do, and who you also understand. And who collectively all want to see the work and overall vision of the artists and label succeed.

Q: Can you pinpoint some specific songs and songwriters that changed the way you write music?

The first time I listened to Bill Callahan, I was visiting my friend up in the Catskills. I remember saying to him that if I had heard this music in the wrong moment, the wrong context, I'd think it was the most annoying thing I'd ever experienced. But up there, in his kitchen, drinking coffee, looking out at the mountain, it all came together. The sly, strange humor mixed in with some matter-of-fact darkness, some occasional longing. Both pretty and pretty weird all wrapped together in a low, dry delivery. I wouldn't have written a song like "Horses" had I not first heard Bill Callahan and Smog that afternoon.

 

Q: Do you find it hard to be inspired by artists that are younger than you, or are you motivated by their energy? Can you name any new artists you find inspiring?

I'm in a weird moment in my life where I forget that I'm older than a lot of the people I share bills with. And also, younger too. The days of aging out of the music game at 28 seem to be over now.  I'm not ageist, I find everyone inspiring if they're making good music. But to answer the question, my favorite new act in Asbury Park is Great Oblivion, who does seem a little young to be writing such gorgeous songs. It's exciting to be excited about someone new on the scene. 


Q: For your new album, what inspired the lyrical content, album title, and overall vibe?

I'm lucky that I'm in a relationship with another artist. It's a nice thing to have. John (Decker) and I talk about everything, but what sometimes starts off as a joke or a wild idea often ends up an artistic reality. "Rain, Rain" was John. He's not a songwriter, or even a musician, but every time we'd get a dose of New Jersey weather, he'd start saying I should write it. So I wrote it. "Frustrated Painters" came out of a conversation we have all the time about how we'd rather be painters, but we don't have the knack for the medium required to really excel at it. Earlier this year, John and I spent time in Joshua Tree to shoot the "Scrimshaw" video and found the area to be much more meth-y and weird than we had imagined. So, John was my unofficial bandmate and co-writer for this record for sure.

Q: Do you find that you ruminate over writing songs and hold on to them for a long time before including them on a record? Or do you prefer to write them, release them, and be done with them? Do you ever re-visit old material to do a re-write or once it's done it's done?


All of the above. "Horses" is an older song now. And it was also on my last LP with The Mysterious Wilds (Mike Noordzy and Ben Ross). It's why I like the medium of songwriting so much. A drawing, for instance, is very permanent. You say "It's done!", and you hang it on the wall, or sell it, or piss on it and film that and then that's the art piece. But a song can keep being reborn. You can remix, remaster, re-record altogether. You play it live and it lives in that moment too. Other people can cover it. A song can travel a pretty far distance. 

On this record, though, "Horses" was the exception. Most of the other songs on Shimmer are brand new 2023 material. I have a backlog of songs that are waiting for homes on a recording, but I was writing a lot of material I was excited about, so I went in that direction this time around.

Q: Were there any lessons you learned in the writing and recording process for your current release that you will take with you into your next project?


I was saying to Neil (Mint 400) the other day that I don't even completely know what I'm doing differently now, but I feel like my music is growing and moving into an exciting place. I'm just going to keep on. 

https://www.instagram.com/reneemaskin/