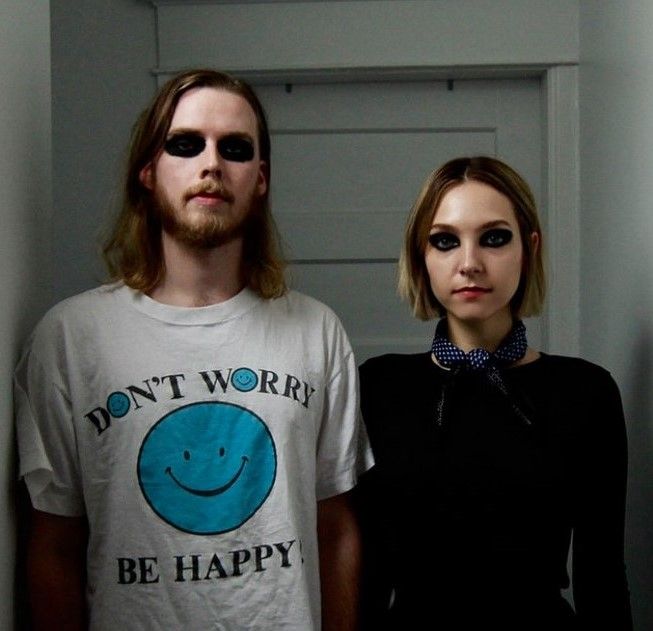 As their bio states: "Funeral Lakes is Sam Mishos (she/her) and Chris Hemer (he/him). They started the project in the spring of 2018, self-producing music in their apartment in Vancouver, B.C., and now in Toronto, ON…Funeral Lakes exists as a creative medium to share their fears and frustrations, drawing on experiences of life in the Anthropocene as inspiration. The duo's emotionally charged songs create a musical world where they lead listeners by the hand through the destruction all around us, asking them to bear witness and take pause as they get lost in the dream — or nightmare." 
The lyrical content is refreshing and thought provoking, dealing with such issues as climate change (destruction), corrupt politicians, toxic masculinity and a sense of a general expression of the difficulty of living through such difficult times. I just wish I could make out more of the lyrics without listening so hard. 
This is dreampop/shoegaze, and I know that buried dreamy vocals are often a distinct aspect of this genre and related sub-genres, but sometimes vocals just need to be pulled up a bit, and more clear, especially when you know a band such as Funeral Lakes is addressing such relevant topics related to current important world events. 
The music is well written, dreamy shoegaze that at times gets somewhat erratic. I like the dynamics, as it is not only interesting sonically, it reflects the nature of the lyrical content well. These are difficult times, and Funeral Lakes knows it, and they want you to know it too, just in case you aren't paying attention. 
The songs are really strong, but the production is lacking. I'd love to hear these songs with proper production. I know that lo-fi production is a thing these days, and in some cases it works very well. Here, I feel the songs are too strong and feel with better production, these songs would go from a pretty good listen to something with real potential if not outright outstanding. I really love what I hear from this release. Solid dreamy lo-fi shoegaze dreampop that addresses important topics and can pull you into their dream (or nightmare), as they say. I hope their future releases are produced better, as this band has the potential to be a force that cannot be denied. 
Please check out the links below and show your support for this up and coming artist:
Bandcamp
Spotify
Instagram
YouTube
Twitter
Facebook
-Mark Strohm, BMN Contributor