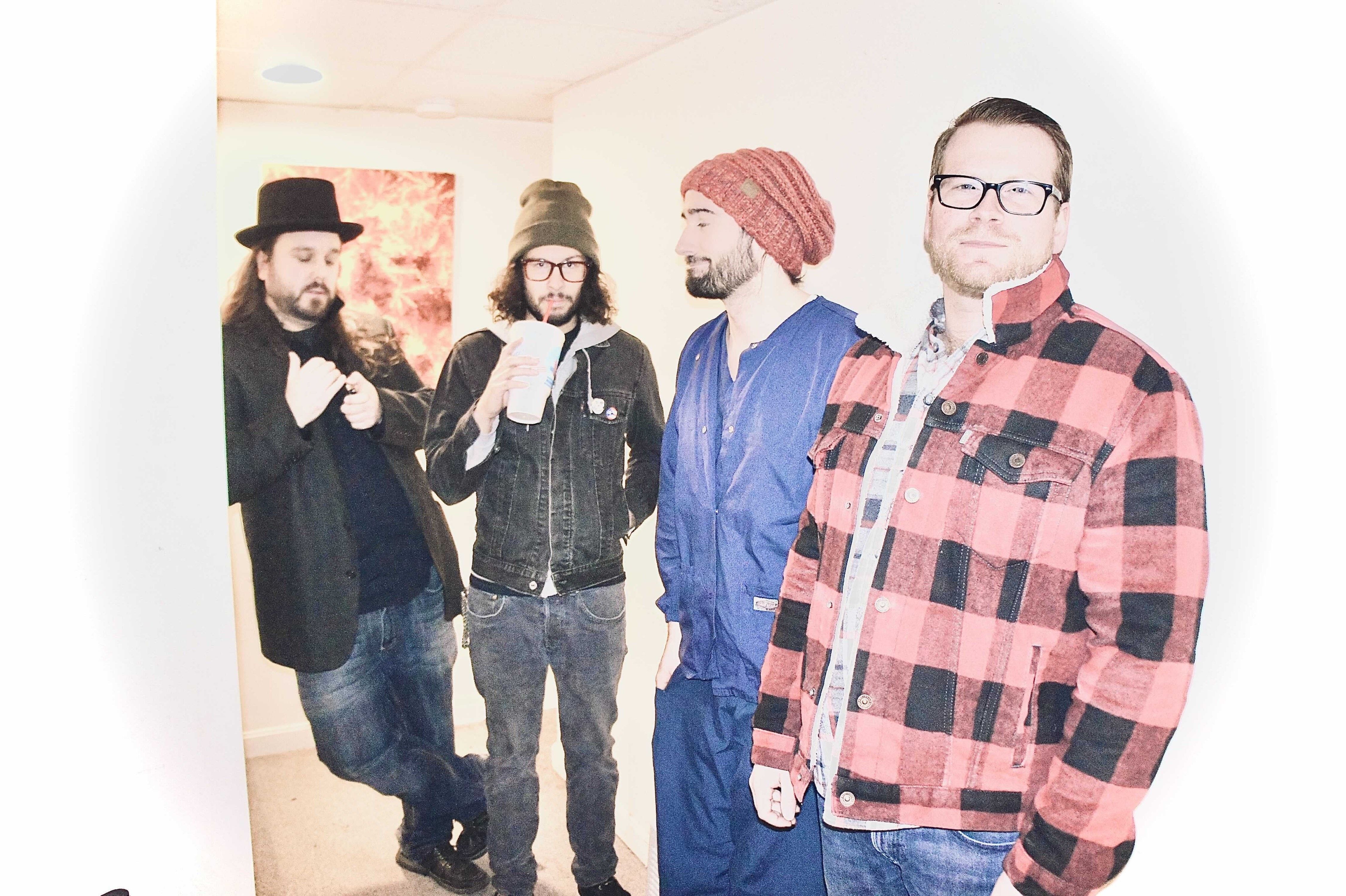 They say you can always go home again, but sometimes you just don't want to. The small towns many of us grew up in have been taken over and snuffed out by cheap, so-called luxury – endless strip malls, closed parks and playgrounds, and soulless developments chipping away at charm and character, leaving a suburban wasteland that feels unrecognizable from just a decade ago. That's at the heart of Sunshine Riot's new single "Parole Board," and today Blood Makes Noise is premiering the emotive track's video, edited and directed by the band's bassist Jeff Sullivan. 
"Parole Board," the second single from the Boston indie grunge band's forthcoming EP Sparkle Baby 2000, out this Friday (September 9), is a bit of a sonic departure for Sunshine Riot, who often describe themselves as "a little ball of noise" and last year recorded an intense rock record with Steve Albini at Electrical Audio in Chicago. With a gritty low-end horn section and retro vibe that tips a hat to '50s-era rock and roll, "Parole Board" could come off as a ballad if the subject matter weren't so dire. But when vocalist and guitarist Jonny Orton sings "I was born a loser, in a no-name town / But darlin' that's all over, we got slot machines now," and eventually changes the "slot machines" to "methadone" in the repeated chorus, the changing landscape of America becomes crystal clear 
"I suppose 'Parole Board' is a story about a protagonist that grew up in small town, not-on-anyone's-radar America; the sort of place that all of us in the band grew up in," Orton. "I think it's a song about the disenchantment people feel when the little town they called home gets taken over by cheap casinos and strip malls; faux, sterile luxury. The song kind of contrasts that aesthetic with the opioid epidemic that characterizes most of small-town suburbia these days and the tragic juxtaposition of kids dying in parking lots of big new developments." 
While each member hails from various parts of New England, it's the stage that Sunshine Riot call home as a band. So it's fitting that the "Parole Board" video juxtaposes the band's trusted live performance with scenes of building demolitions, broken old pay phones, and that time an old transformer exploded just down the street. The live scenes were filmed at area haunts and Sunshine Riot's preferred joints like The Middle East in Cambridge, Boston's The Square Root, and Dusk in Providence. 
"This video was put together using found footage made by ourselves, our friends, family and fans," says Sullivan. "The narrative of the video is cut alongside us being ourselves and having fun. While it might not be noticeable the first time around, the live concert video audio is there when the actual studio track of the song is playing, at least for the first few progressions. We did not lip sync or perform with the studio track, and everything was done on the fly completely live. This was done for no other reason other than that we can." 
Watch it below:


For more information please visit: 
https://sunshineriot.com/