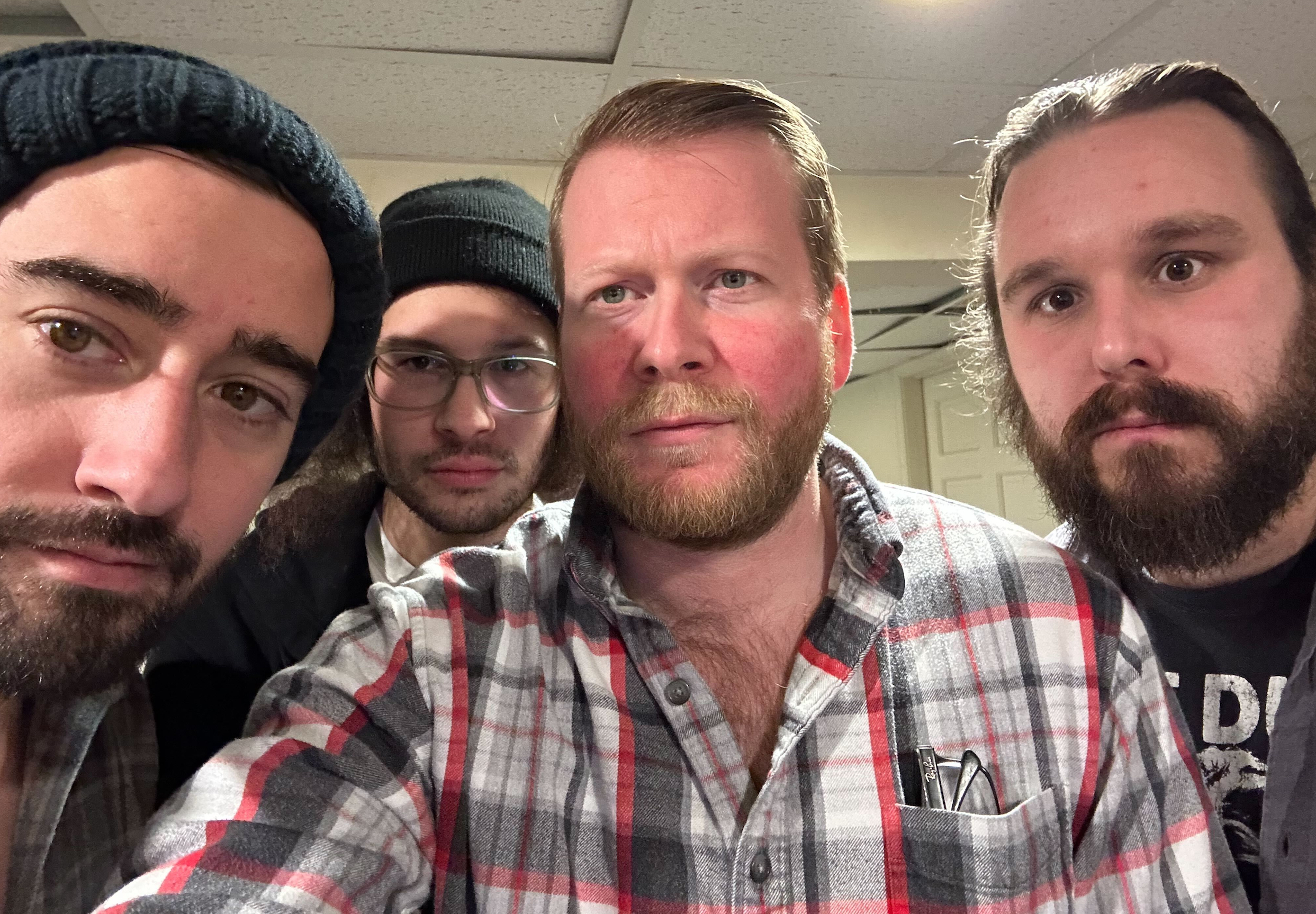 When we first started writing the songs that would appear on our new EP Loud, Bright and Violent, we immediately knew we wanted to return to Electrical Audio in Chicago and record with Steve Albini. We first linked up with Steve in 2021 for our Electrical Tape EP. These days, we essentially have two spots we record, Electrical and Galilee Productions in Cumberland, Rhode Island, where we cut last year's Sparkle Baby 2000. But this batch of songs felt pretty big and loud - so it seemed like a good fit for Electrical. For a little DIY outfit like ours, packing up and flying out to Chicago (from Massachusetts) is not a small or insignificant thing, so it really needs to make sense in terms of the songs themselves.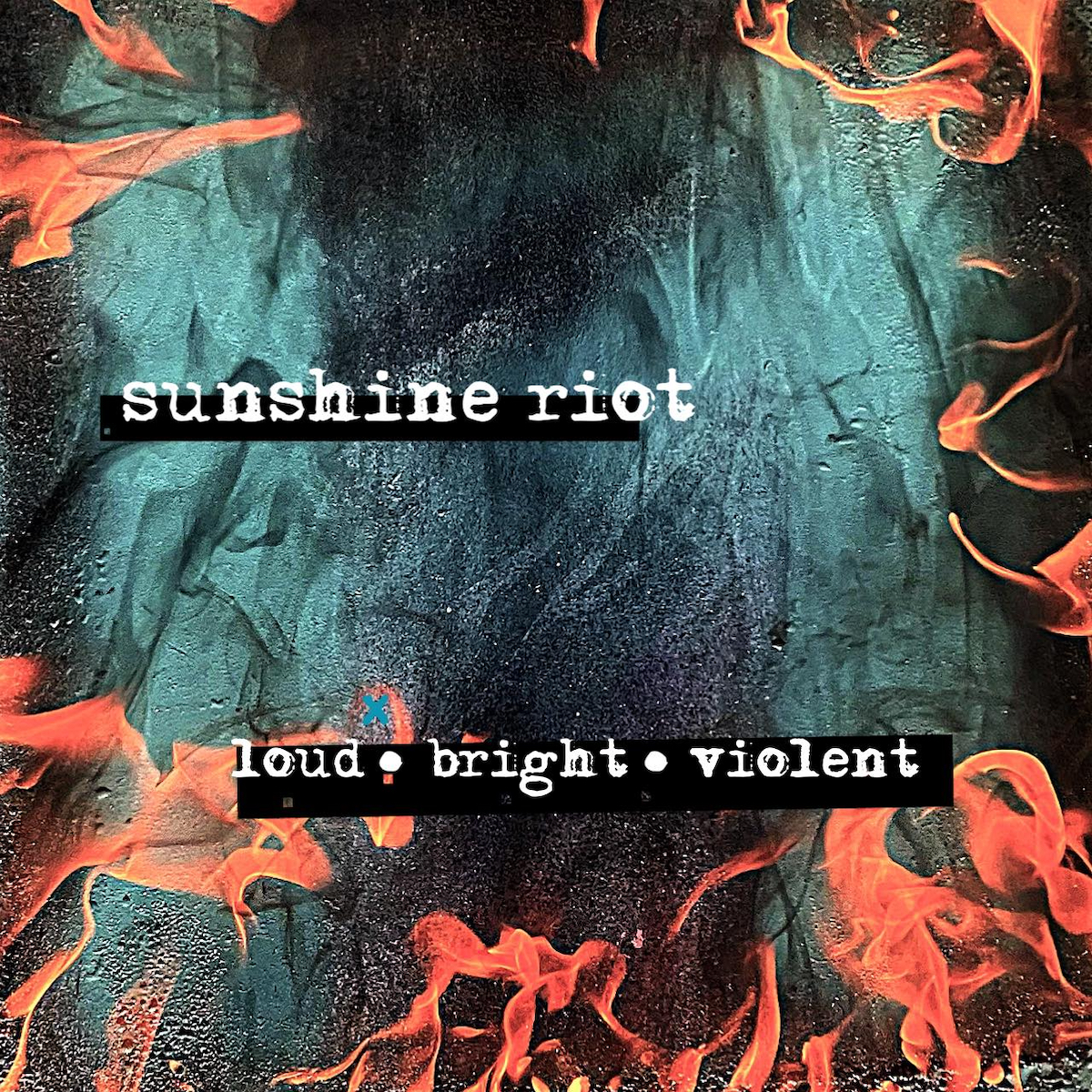 The session started out inauspiciously – we were on the way to the studio from the airport hotel (which was lovely, by the way, terrific lean cuisine selection in the lobby), and I had an incoming call from a 312 number and sort of suspected immediately something was wrong. One of the engineers, Taylor Hales, was calling to explain that Steve was down with food poisoning and was unlikely to make it in that day. I asked him if he would be open to doing the initial tracking – he called Steve and there was some back/forth and ultimately Steve agreed to let Taylor record the initial tracks. Taylor, as it turned out, was absolutely superb.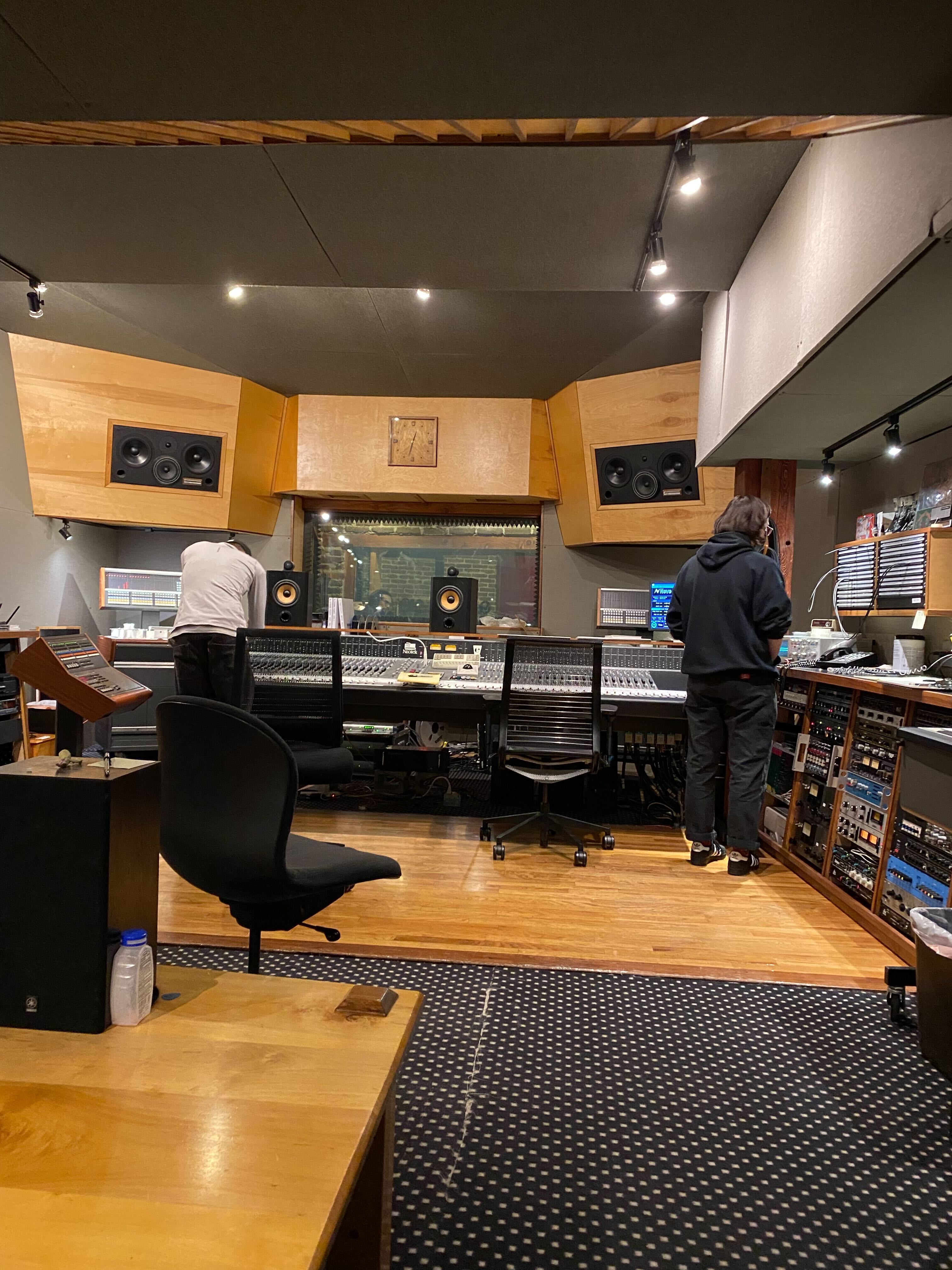 Steve came in that night to hear what he had laid down and I assured him that we were no strangers to events such as these; recording with Sunshine Riot often causes engineers to throw up. The next day Steve returned and I'm sure wasn't feeling great, but he was 100% dialed in – we're immensely grateful for that, he's a strong spirit. We really enjoy recording with Steve – that he's a brilliant engineer with a penchant for signature drum sounds is well known, but he's also weird just like us. We trust his instincts implicitly, but we also enjoy sitting in a room with him for 18 hours.
We've been awfully lucky to record with folks like Steve Albini and Galilee's George Dussault, who are both as incredibly talented as they are wildly different. Albini is pretty selective in terms of whom he records, of course, and sometimes it feels totally odd that he's decided to spend time with our little ball of noise. You can really hear his touch on EP tracks like "Man on the TV" and "So It Comes."Another track, "Room To Moan," is a great example of the kind of stuff we like to record in Chicago – I suppose it's classic loud/quiet dynamic grunge. It's also the closest thing to a Bush song we've ever written, which is kind of funny given their history with Steve. They sort of got laughed out of the room for recording
Razor Blade Suitcase
with him, which is a great example of the absurdity of record-label era music (and one of the few monuments of that period that I don't miss; that collapse has been a massive hit to art). It's actually a pretty killer album but they got panned, I think, for "trying to be Nirvana." Hey, we've heard that too!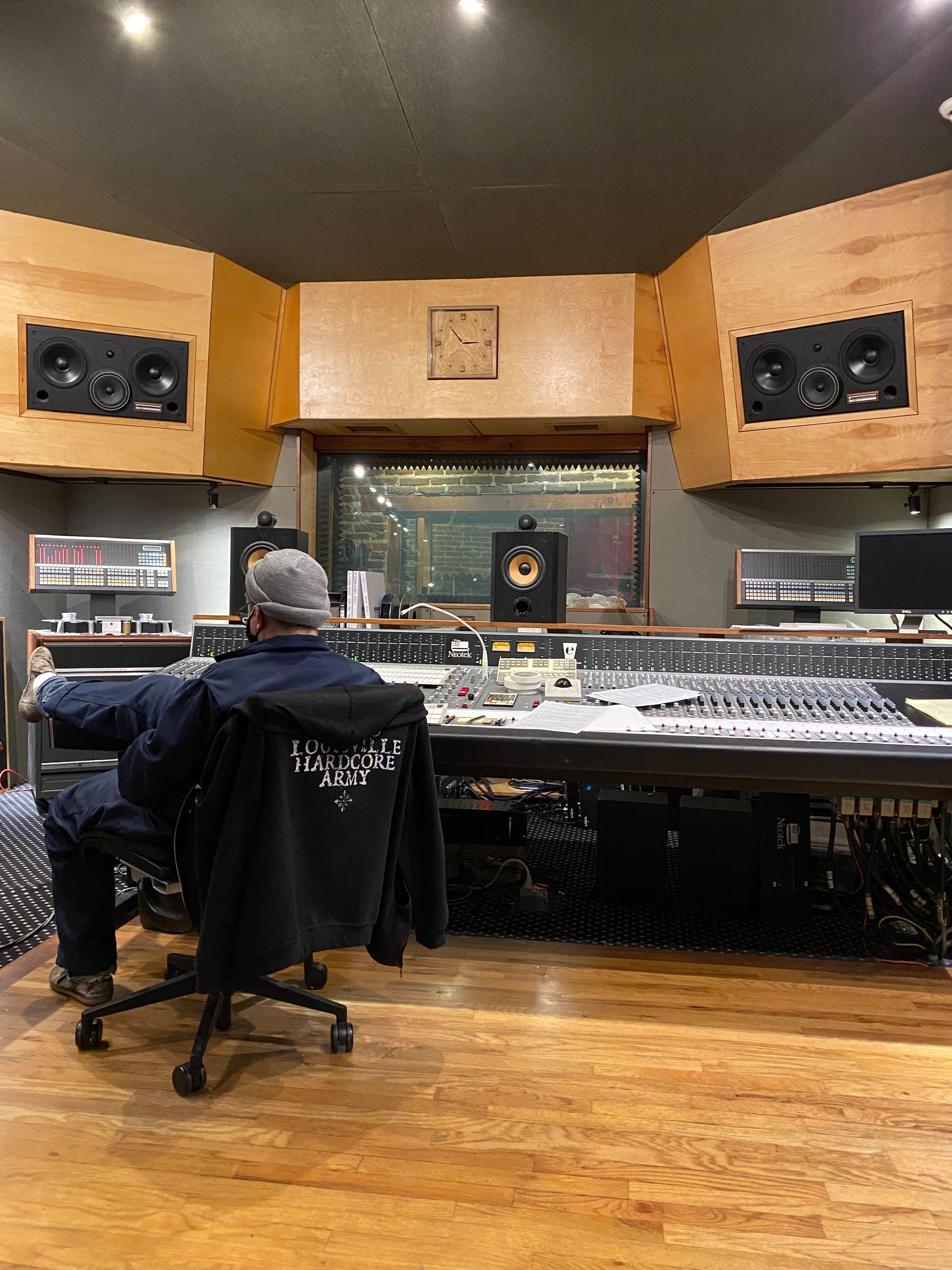 In the end, recording with Steve and his team has really been a great experience for us across two records now. He's exacting, and certainly expects you to know what you're trying to do, but you also work with the confidence that you're in awfully good hands. I think he has a bit of a reputation for being a curmudgeon or something. But we've actually found him to be a really nice, wonderfully weird, good human being.