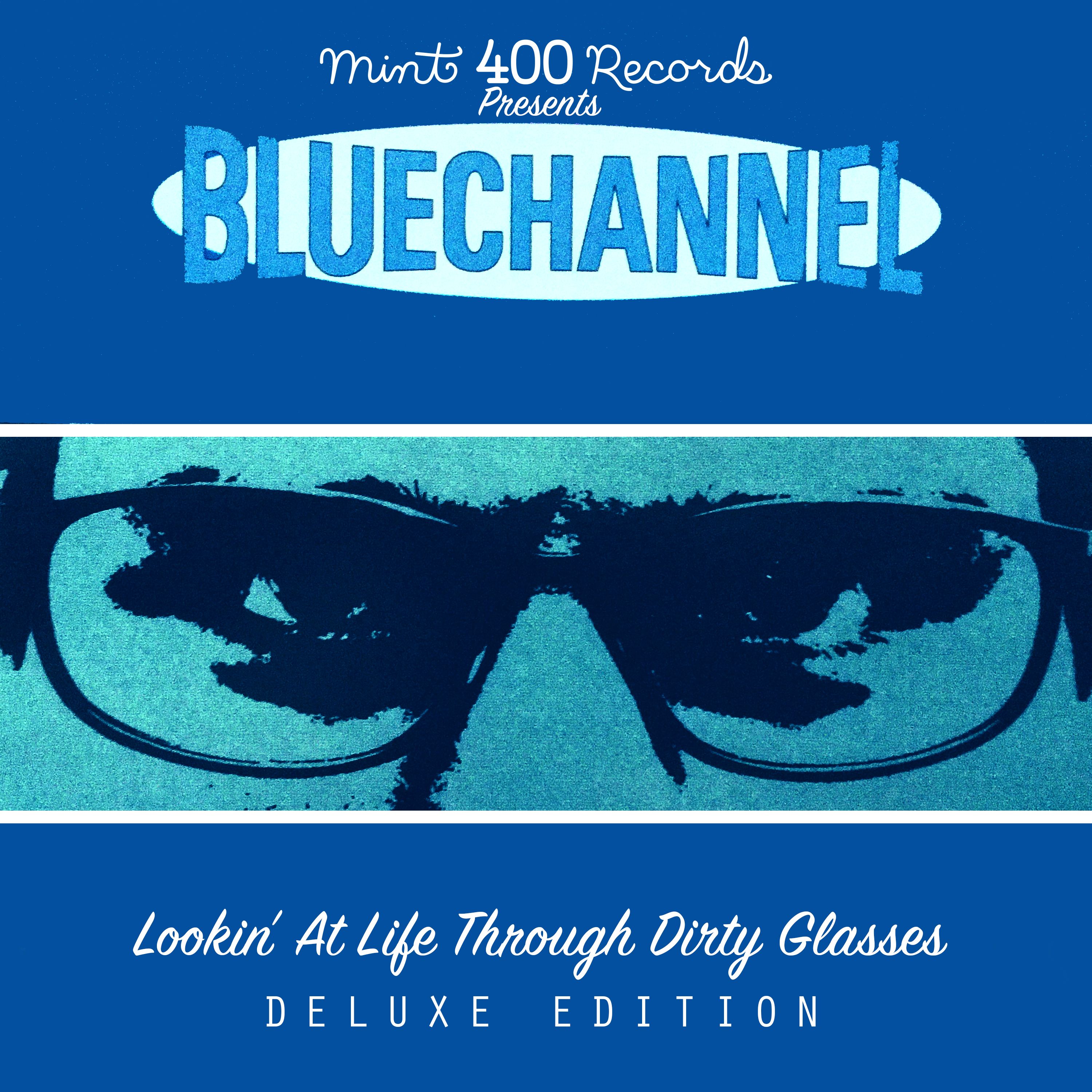 "Our excessive lifestyles both created and destroyed our band" 
Chris Bennett | Guitarist  
"In spite of any personal or inner turmoil there was always something special that happened when the five of us came together to write music"  
Brian Cerullo | Vocals 
I first was introduced to Bluechannel around 1996 in a small club called Love Sexy on Hudson Street in Hoboken near the Path trains. The band was always one of those bands that was far more accomplished as musicians and songwriters than their peers at the time. They were alcohol and drug fueled shows that were fast, furious and raw with a post punk vibe in the vein of Dear You Jawbreaker with two guitarists but with a very Promise Ring sounding vocal delivery from Brian Cerullo. His vocal style was definitely what gave the band a very different feel from the other locals. It was unique in tone as well as with cadence and delivery. His partner in crime Chris Bennett would interject great harmonies on most chorus's and in the occasional song like "Clean Wipe" Chris took the lead and Brian delivered an echoing backing vocal. The band got their starts playing the punk scene of North NJ with bands like Puggle, IDK and The Fiendz.  
The band's drummer, Brian's brother Jamie, was responsible for getting the band shows at Hoboken's famed venue Maxwells. As Brian put it, Todd Abramson the booker in the 90's loved Jamie for some reason and always asked the band to play. To put this in perspective there was a show where Jamie passed out and the band had to call on an audience member to fill in. At another show there was a friend or two that had to hold Jamie up in his drum seat so he didn't fall over. The band was rounded out by Jason Reo, a quiet guy who played tight rhythmic parts that always seemed to keep the band locked in and tight. Their bass player, the other Chris,  always played solidly no matter any other chaos that was happening on stage. The band built their name in Hoboken, which is a hard thing to do when you are always playing Maxwells, the spot where Nirvana, Dinosaur Jr., and other legendary bands played. Bluechannel stood up to that and brought a sellout crowd whenever they played. The band also played NYC's lower east side with bands like Hot Rod Circuit years before they would sign to bigger labels, plus CMJ showcases, and Bluechannel always held their own.  
As the band expanded beyond that Hoboken scene and started playing venues like The Palace in Bound Brook, NJ with all the locals of the era like LWL, Big Wig, Boxcar, Stick Figure Suicide, Mohawk Barbie and more , they showed they had technical skill beyond their peers. They were not the same pop punk, hardcore or unpolished stuff that was going on at the time. There was something about their post punk style that was pristine and drew audiences in. Their debut album had garnered interest from labels like Drive Thru at a time before that label had really got going with Midtown and New Found Glory. At the time the band's management turned down the deal in search of something bigger. The band produced an EP on their own following their debut album "Lookin' At Life Through Dirty Glasses" and then went on a hiatus around 2002 as drummer Jamie Cerullo moved on from the band when he moved out of the area.  
The band had a few reunion shows and sounded as good as ever.  Of course the drama that followed them their whole existence was present too. A memorable moment was as the band got towards the end one of their reunion sets a frustrated Chris Bennett threw down his guitar at a sold out Maxwells performance exclaiming "I'm too high for this shit" as he stormed off stage and the band continued on a song or two more without him before ending for the night. The band reformed as This As A Drawing in 2006 and continued writing in the style that had  brought them attention. As Maxwells closed their doors and lead singer Brian Cerullo moved to Florida, the band wrapped up their existence in 2009.  
Mint 400 Records is proud to be the label that is giving these releases the proper attention they deserve by re-releasing them in the digital age to all streaming services starting July 24th 2020 with "Lookin' At Life Through Dirty Glasses" including bonus tracks that were not included on the original CD. In addition the rest of the bands catalog will be released throughout 2020 until every track produced is available. Finally one of North Jersey's finest gets their due.