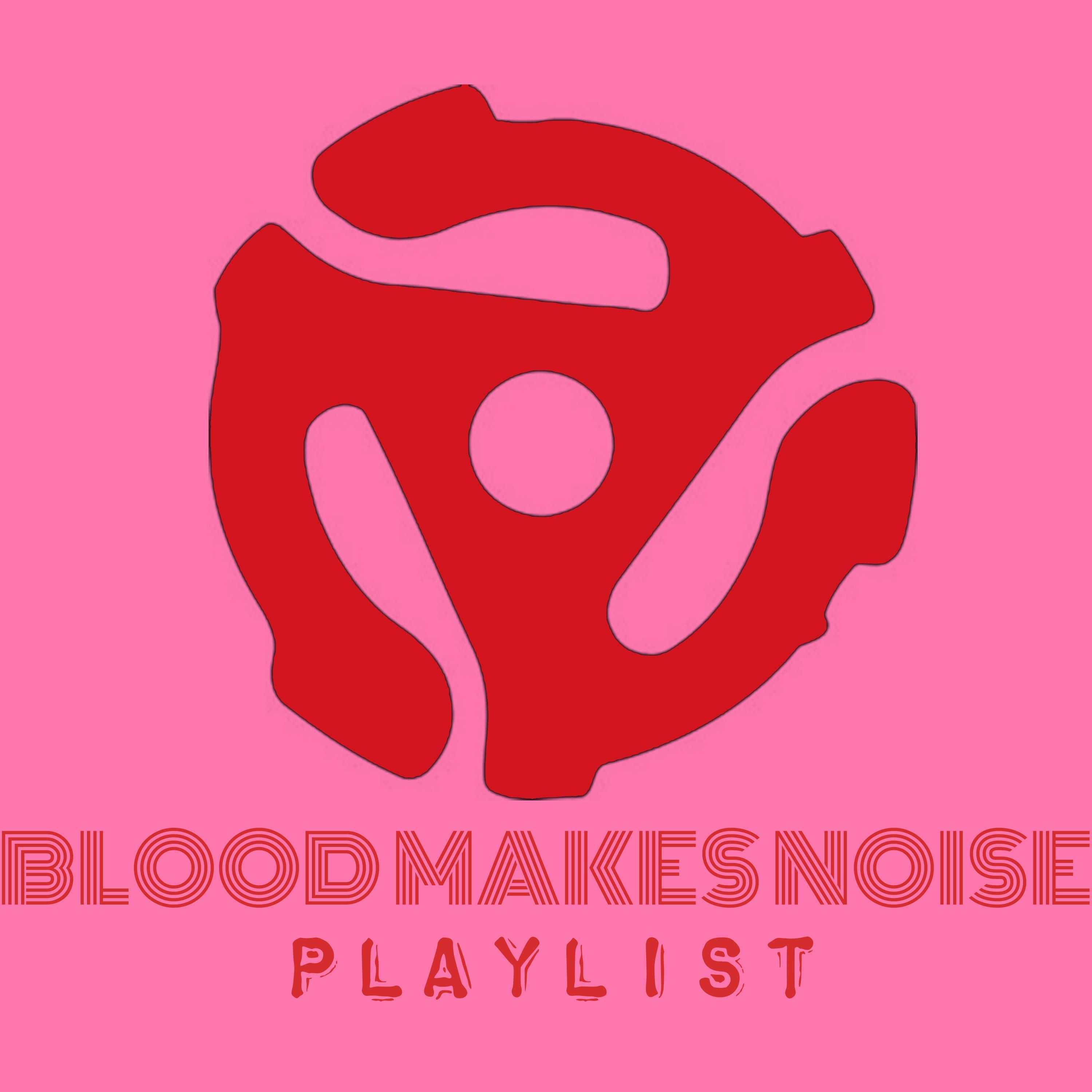 So full disclosure I run a record label and I've come to an agreement with Blood Makes Noise to let me promote releases every week. The idea is every week I will present a playlist with some new Mint 400 Records music and what I think inspired our songwriters. This week we have so much cool new stuff out and it's all pretty energetic and spans indie rockers of all ages. 
We start with The Campbell Apartment, the San Francisco band headed by visual artist Ari Vais. Ari is by far one of the interesting characters of the Mint 400 Records universe. His songs are like if you combined the vocals and humor of They Might Be Giants with music that is sometimes Fountains Of Wayne but with elements of Squeeze, Hum, Dinosaur Jr. and a host of other 90's stuff. Chris Collingwood of Fountains of Wayne and Ben Deily of The Lemonheads have both already praised this new album. The way it came to be was NJ writer Jim Testa approached me and asked if I had any advice for Ari because his band was at a standstill. When I heard the earlier albums they were amazing indie rock totally in line with what I enjoyed listening to, then Ari sent me the new album they were working on. I knew I wanted to sign him based on the previous recordings. The new album though, it was like listening to a Daniel Johnston album, you knew there were good songs in there but the production was killing it. Luckily in stepped a friend of Ari's who was already on the label, Jerry Lardieri of The Brixton Riot who offered to completely remix the entire album, which at the time had sessions from 2 different studios mixed together and all of it was over compressed and distorted. It took a while to get all of the mixes done as Ari was meticulous (and poetic) in his requests for each and every song. Although at one point Jerry and I were ready to murder Ari, it was all worth it in the end as through many, many, many emails we finally arrived at the album we are presenting today and I think it's something very special. I know when people hear an album nowadays they sometimes can't hear the blood, sweat and tears that go into this stuff sometimes. If we all listened to the head of Spotify who said bands need to put out new material every 3 months, this is a gem of record that would never have seen the light of day as it is the effort of years worth of work.
From Jerry Lardieri of The Brixton Riot, on his experiences working on this record:
   Today's a special day. August 28th has been circled on my calendar for a while now and unlike so many other concerts, BBQs and other summer happenings wiped out by the coronavirus, this was one date that wouldn't be subject to cancellation or postponent. Today's the day The Campbell Apartment's "Curmudgeon" is officially released on an unsuspecting public. It's also two years to the day that Neil asked if I would be interested in working on the record. I immediately and enthusiastically accepted. 
    I first "met" Ari Vais in 2004 while watching Queer Eye for The Straight Guy. The episode's fast paced segments were peppered with breif clips of Ari's songs. They were delicious pop nuggets, blasts of melody and noise wrapped in quirky wordplay. I was hungry for more. Or maybe that was just Ted Allen's paella. The show closed with a performance by The Pelicans, who wrapped Ari's pop confections in a wall of fuzz. I immediately reached out to the band on mp3.com (remember that one?) and Ari and I became fast friends. 
    It would be three or four years before we'd finally meet in person at David Bash's International Pop Overthrow Festival in New York City. By this time, The Pelicans had disbanded and Ari had formed the first version of The Campbell Apartment with Dan Haag and Dave Harman. Our bands quickly became compadres and shared many nights together playing shows in New York and New Jersey. To state it plainly, these were some of the best times I've had playing music. 
   It was always a joy to hear The Campbell Apartment play their songs live. When they finally did convene to the studio with Ian Love to make "Insomniac's Almanac", they were a polished unit. With his steady hand at the wheel, they made one of my favorite records of the last decade. Ari eventually left the East Coast and made his way to the Golden State where he continued to make excellent music with new iterations of The Campbell Apartment. I always received these offerings enthusiastically but I'd always go back to "Insomniac's Almanac" and the special pull that record had on me. I wanted to make a record like this one. It took 10 years, but I finally got the chance. 
    In many ways, I benefited from the heavy lifting that had been done before "Curmudgeon" reached my hands. George Rosenthal and Dave Dayneko both did fine jobs of capturing the band's performances. My goal was to let the track's breathe and stand on their own, giving them the space to let the songs carry the record. Truthfully, my abilities behind the mixing console are rudimentary at best but I decided that I'd make up for what I lacked in skill with love and determination. I had never been this involved in another musician's art before. That is an awesome responsibility that I took incredibly seriously. I was determined to do right by this album, no matter how long it took. And brother, did it take long. I lost track of the deadlines I missed. I'm thankful to both Neil and Ari for their patience with my lengthy turnaround time. 
   I do believe that The Campbell Apartment have made an incredbly fine album in "Curmudgeon", one that I'm proud of. I know they are as well. I'm truly grateful to have been a part of the process, even if I know in my heart that any engineer could have made this a fantastic album. Ari and The Campbell Apartment made the puzzle; I simply put the pieces together. I hope you'll give "Curmudgeon" a listen and enjoy it. Towards the end of the album, Ari sings "they closed down the Campbell Apartment so let's break up the band". I hope he never does. 
...
Next are singles from some of Mint 400's best bands, starting with Blue Vervain's "American" which is a one off that will be followed by a new EP later this fall. Blue Vervain's Jon Khan is as political of an artist as we have seen on this label and with the circumstances of the world he knew he had to write a song with his thoughts. In case you were wondering he's telling the "All Lives Matter" people to fuck right the fuck off but in more eloquent terms. Jon currently is finishing law school and it's good to know people like him will soon be on their way to fighting tyranny in the court system. I compared it to Springsteen's "Born In The USA" because I'm quite sure as that songs message was misconstrued, that Khan says "This won't end until we feel American" could easily be twisted by the right to mean something it's not intended to mean. 
The Components will be releasing songs every few weeks leading up to their next full album of dirty screamy NY style punk. The reason I compared their new song to the band Failure is the punk essence mixed with something about it that feels very 90's in aesthetic. The Components continue though to put their own spin on punk rock as they do it without a bass player and keep a minimalist, less is more vibe to their songwriting and live show. However you'd never miss the bass and don't even think about it when hearing them. 
Finally Ultra Major are back with their second single produced by Tom Beaujour who has produced bands from Guided By Voices to Nada Surf. Singer Ty Jontz always reminded me of Brian Aubert of Silversun Pickups but of course Ultra Major's music is far more face melting and has some Brooklyn swagger added. In addition to their new original song the band offers up a Pixies cover that just missed being part of their 2018 debut album.