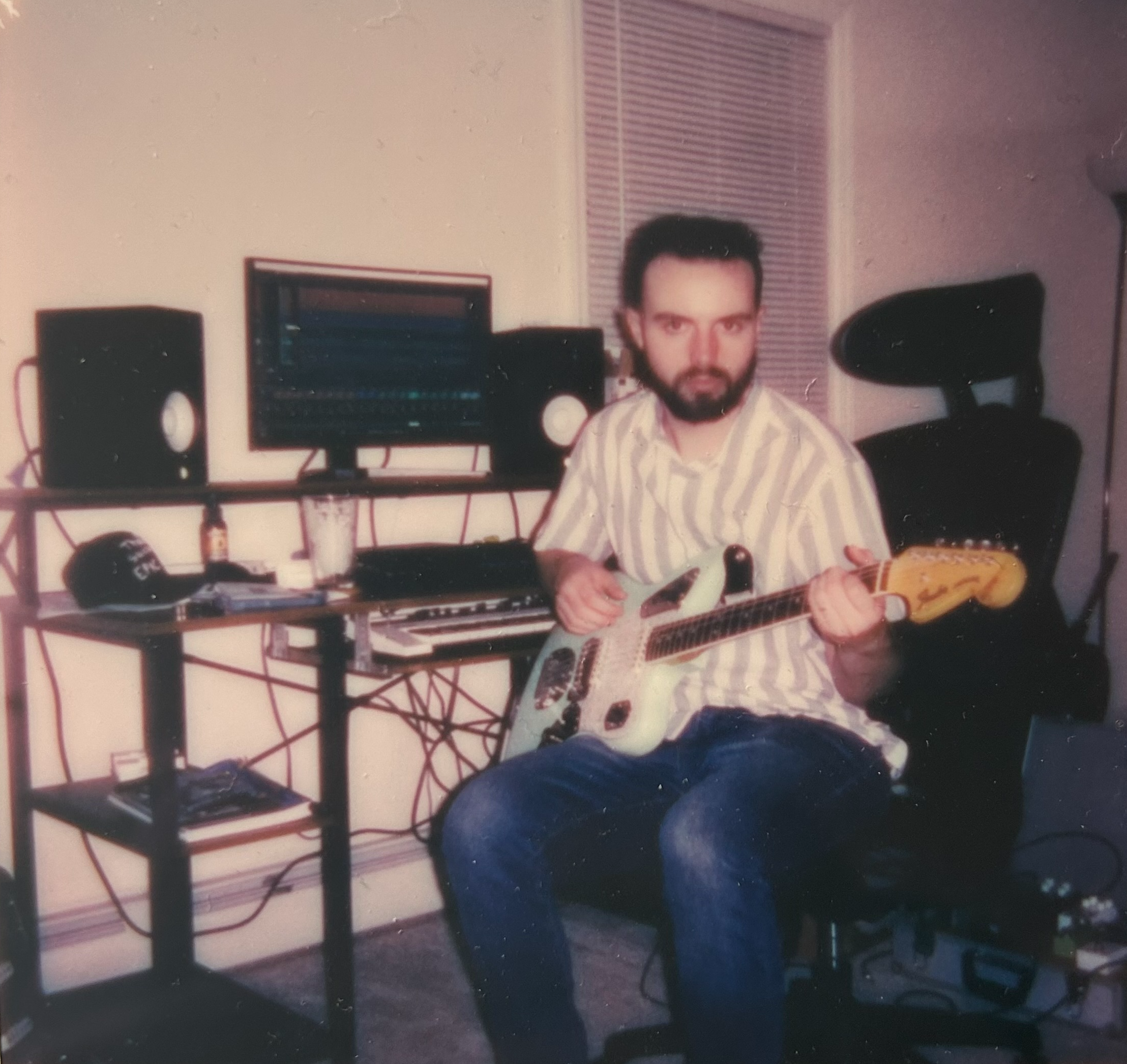 Danello (Dan Taggart) is a singer-songwriter from Northern NJ. He has been playing guitar for 12 years. He also plays some piano. He started writing songs in the second half of high school with his first band, Skytop Motel. He started Danello, The Sad Surfer this year as his first serious attempt at a solo project. He released his debut single, "O, Lovely World" in July. It will be a part of his debut album, 'Danello, the Sad Surfer,' which will be released October 6th. 

How did the band form and what does the band name mean?
I started Danello, The Sad Surfer for two reasons: the first being a way to release a surplus of songs I had for years that I didn't really know what to do with. The second was also to challenge myself to see if I can release an entirely self contained solo project. All of my previous projects featured a good amount of help, even if I was the main songwriter.

Previous musical projects? How'd you first get into music? 
I started a band in high school with my brother and neighbor called Skytop Motel. We are an indie rock band that fuses pop, prog,psych and grunge. We have a full length album and an EP released. In 2021, I joined another band called Goalie Fight. Aso of today, Goalie Fight has released our second album! This project is more emo and alternative influenced, with a dash of garage rock. I also have an interest in composing classical music on the side. I would eventually like to do a film score.
First concert that you ever went to?
First concert I went to was Dillinger Escape Plan. I have no idea why I agreed to this because I don't really listen to metal. Insane show, but not my kind of music. Shortly after I started exploring the DIY scene in NJ. 
What's your writing process like? 
Usually mess around on a chord progression and try humming different melodies. I almost always write lyrics last, and sometimes it takes years to get an inspiration for a song. Some of these songs are at least 7 years old. I am a very slow writer.
 What other artists or songs inspire your music? 

The general influences for this album are Surf, Doowop, Emo, and Psychedelia. I like a lot of old music like the beatles and beach boys and I wanted to make an old sounding record mixed with modern garage rock elements from bands like the strokes. It was originally going to be 4-5 songs but I kept writing more and more. I also wanted a sense of longing and sadness for the project. On the playlist, there is a song by my friend and frequent collaborator Possum in My Room (who also is the drummer on most of the tracks). One of his b-sides struck me as very sparse and melancholic. I wanted to get a similar spaciness on one of my songs, I even used the same trumpet plugin lol. Another track on the playlist is built to spill's big dipper. I really like the chord progression and used a similar one for the coda of the opening track on my album. I remember humming my own melody over the song in the car and ended up using it for that track. I used the "Yeah Yeah Yeah" refrain from she loves you by the beatles. I included a Bach chorale that served as a base for a pseudo-baroque song.
What's the live experience like and your philosophy on playing live? Do you think the music live should be identical to the recorded version or should it be it's own thing?
As Danello, I do not have a ton of live experience. I did my first show this month. I try to make it sound like the recording if possible, but right now I do not have a backing band so I just do acoustic guitar.
Has the band toured? 
No touring yet, my band goalie fight will be touring next month though!
What's up next for the band?
 I already had like 3 different albums planned out when I started this. My first album was going to be a more synth pop/new wave sounding record (which is like 80% written), but I decided that I would wanna start with something more simple in arrangement that is less of a pastiche of the 80s. I still plan on finishing that project. The one after that is going to be more baroque-pop with some piano rock thrown in.