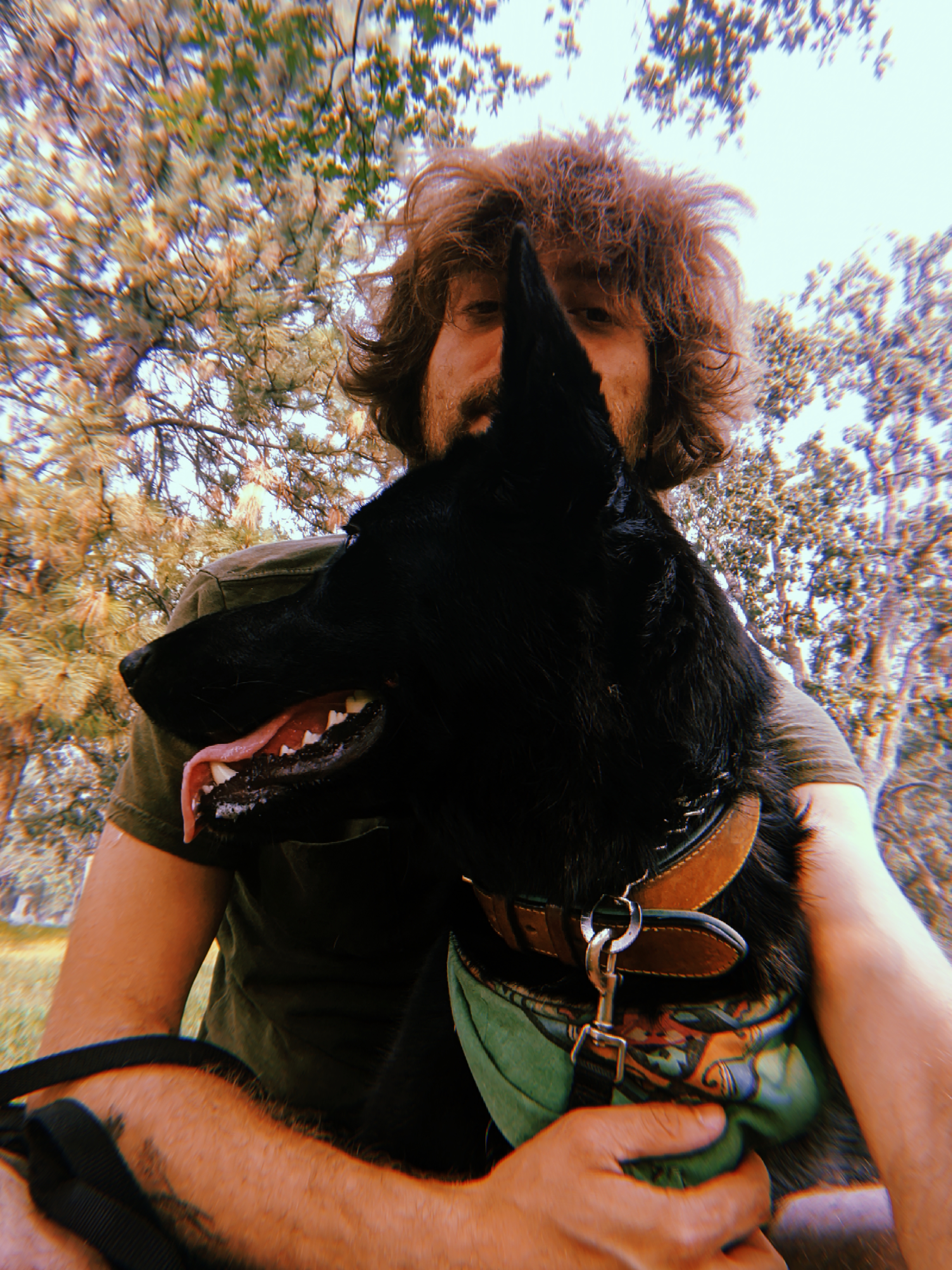 Shane-Michael Vidaurri has been working with Mint 400 Records for a decade now. Starting with The Ashes & The Old Glorys, then moving onto solo work, Vidaurri has moved from old time jazz, to folk, to punk and pop as well as adding poetry and hip-hop to their repertoire. Vidaurri's graphic novels won awards, and they continue to impress with their illustration and writing, adding narrative designer into their resume. Quarantine was tough, but Vidaurri returns to the studio with a new hopeful album built on friendship and collaboration. 
Q: In your opinion, what are the essential qualities that make a "good songwriter"?
Making sure that your voice is authentic to you. Writing songs that come from deep within, not just what will sell. Some of the best songwriters I know barely have any followers. An audience is a great thing to have, but the first thing you have to be is you.
Q: What is the basis for writing attention-grabbing music in the year 2023?
There's a commercial side to it, of course. A lot of produced music with trap beats. There's good stuff in there. But every genre kind of has its own crutches. I'm no different. So, I wouldn't know too much on this subject. I just try to write what would grab *my* attention, and let the chips fall where they may.
Q: What has it been like working with an indie record label as opposed to working on your own?
It's nice to get some radio play. It's easier to get your music in front of people. That's a very valuable resource, so I'm Thankful to Neil and Mint 400.
Q: Can you pinpoint some specific songs and songwriters that changed the way you write music?
When I was young: Sublime, Operation Ivy, They Might Be Giants, The Slackers. All huge bands that influenced me greatly.
When I grew up a bit, listening to all kinds of music. 60s stuff, old jazz, country, rap. Being less attached to how the music I listened to reflected on me. Nowadays im paying attention to what the cooks in the kitchen are listening to. Phones are nice for that kinda thing. You can find out what song is playing, throw it on a Playlist. Sometimes just being aware of your contemporaries. Some punk with a ukulele on the street playing Rancid. All of it is great stuff. 
Q: Do you find it hard to be inspired by artists that are younger than you, or are you motivated by their energy? Can you name any new artists you find inspiring?
Youth is amazing. Young people today are very funny. I know some people who only listen to video game soundtracks. People have very different relationships with music, and musicians. As far as young artists, I like the Suicide Boys. The Womack Sisters. Crazy and the Brains and Sammy K. Carly Rae Jepsen is amazing. So is Harry Styles. I'm a bit older now so young is relative to me.
Q: For your new album, what inspired the lyrical content, album title, and overall vibe?
The vibe was friendship. To try to reinvigorate some relationships I had, some of which I'd neglected during my mental struggles through quarantine. So I reached out to Neil, and a few other friends, and asked them if they'd like to contribute to this album I was working on. I didn't get everyone on my list, but we have some heavy hitters, thats for sure.
It was great reconnecting with Young Legs. We had made plans to collaborate at some point, but the time was never right. They put the boss in bossa nova.
Also Jess Thompson, they were in my ska band in highschool, The Mearkatz, and we had a lot of good times back then. I found out they were playing music with besthittv. Very cool NJ band. I reached out and we caught up. It was great to chat with an old friend.
Pat Byrne was also great. What a wonderful fellow. Truly he's like a light of sunshine in a person. I loved his take on my tune and was glad he got Jon Lango and Alec James to play. Good ringers to have in your corner.
Q: Do you find that you deliberate over writing songs and hold on to them for a long time before including them on a record? Or do you prefer to write them, release them, and be done with them? Do you ever re-visit old material to do a re-write or once it's done it's done?
It really depends. I can't always remember stuff so great. Kinda a thing with me. Some old songs I have, I couldn't play with a gun to my head. So I usually try to record a demo so I at least have that. My last record, prodigal dogs, is filled with those demos. Im working on another album, a studio joint, and I'm hoping to get enough cash to finish it one day. I think it'll be special. But for the most part, I like to release stuff, or at least have it in the tank recorded for whatever self-release I feel like doing. I save the premium stuff for neil.
Q: Were there any lessons you learned in the writing and recording process for your current release that you will take with you into your next project? 
Definitely worked on my communication skills. Rounding together half a dozen musicians is like trying to get cats to wear suits. Musicians are an ephemeral lot. We all have a million things going on, and are pulled in different directions. So making sure I didn't let my ego get in the way of that. It's tough, balancing being an advocate for yourself with being a pest. But I think I walked the tight rope. At least I tried lol. I had a great time, and I think everyone had some fun. That's all that matters, no?