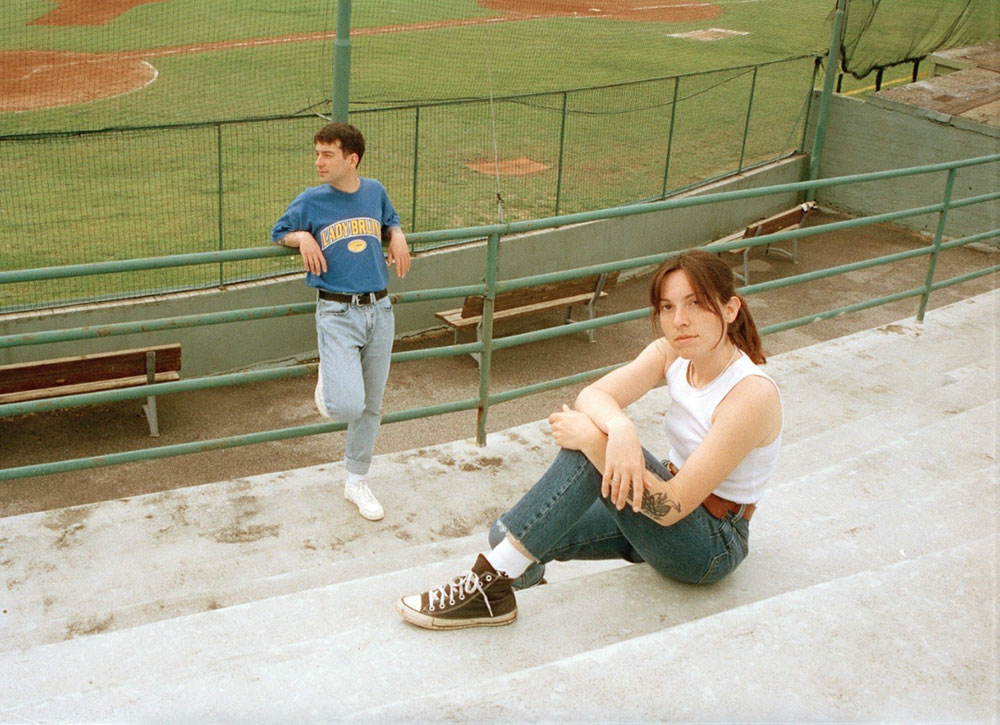 Italian Dream Pop duo, Six Impossible Things, takes a significant stride forward, incorporating two new members to form a full band and enriching their familiar style with elements of dream pop, emo, and post-rock. Their latest single, "Twenty Something," from the upcoming EP "The Physical Impossibility of Death in the Mind of Someone Living," showcases their enhanced sound while maintaining the intimate, confessional essence of their music. Written by guitarist and vocalist Lorenzo Di Girolamo, the song nostalgically reflects on his twenties. The EP, set for release in September, was co-written and produced by Nicky and Lorenzo, with contributions from musicians associated with Italian Post-Hardcore bands What We Lost and Sittingthesummerout.
How did the band form and what does the band name mean?
 We met back in the summer of 2014 thanks to some common friends. After the night we met we almost immediately started this band. We spent the next few days trying to find something we had in common and 'Alice in Wonderland' was the first thing that came to mind. The name is a quote taken from 'Alice Through The Looking-Glass' by Lewis Carroll.  
Previous musical projects? How'd you first get into music?
I can't remember when I started singing, joining the church choir is the first memory I have. My dad introduced me to music with Bruce Springsteen and stuff like that, then I grew up listening to Avril Lavigne at school and Mina (an italian singer) at home. I joined a country band when I was in high school, then I discovered Julien Baker and I fell in love with alternative music.  
First concert that you ever went to? 
 My first concert was a punk show in Lodi, my hometown, where my friends' hardcore band was playing. The first international act I saw was The Gaslight Anthem in Milan.
 What's your writing process like? 
I always have a poetry book near me, especially Blake, so I personally prefer to start with the lyrics when it comes to write a song. Then I add the music with my keyboard and finally record a demo on my iPhone so I can send it to Lorenzo (the guitarist). We always work together on every single song before heading into the studio.    
 What other artists or songs inspire your music? 
 I can say that Ethel Cain was my muse for this new record. When I first listened to her music I was amazed by her voice, she can sing in a very low range and I never heard anything like that before. I used to sing in a medium/high range but, with these new songs, I tried to sing like her and I was positively surprised by my voice.   
 What's the live experience like and your philosophy on playing live? Do you think the music live should be identical to the recorded version or should it be its own thing?
 I think playing live is completely different from being in the studio. Sometimes you don't have the chance to reproduce your music the way you recorded it and sometimes you don't want to, it depends on a lot of things. Live music is based on feelings and human interactions that are things much more important than sounding exactly like the record.  
Has the band toured? What has the touring experience been, best shows? 
Yes, we toured Europe in 2019, just before the pandemic. I had never been on tour before, it was the first time for me while Lorenzo had already toured Europe with another band back in 2013. Every place was special for us, we met a lot of people and we enjoyed every show. I will never forget those days.  
 What's up next for the band?
Our new EP will be out September 27th and we're gonna play a record release show in Milan on October 7th with some friends' bands. We are planning to play as many shows as we can to promote this record and then who knows, maybe start writing a full length? 
 https://siximpossiblethingsvi.bandcamp.com