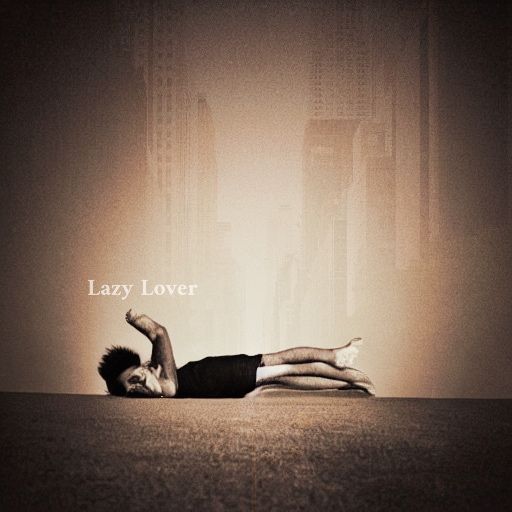 Reimagined from the 1996 Roots album, "Illadelph Halflife", No Great Pretender was born during the pandemic quarantine of 2020. No Great Pretender is the solo work of Eric Sosler from Westtown, NY. This adventure was created by a founding member of the band, The Racer, and has grown and been fostered by a world of music and arts without perceived limits. Influences include: Justin Vernon, Gregory Alan Isakov, Scott Hutchinson, The National, Hanif Abdurraquib, The Roots, Tom Odell, Patti Smith, Oscar Peterson, Emmet Cohen and many more.
How did the band form and what does the band name mean?
It all started during the 2020 Covid Pandemic when I realized I needed my own identity apart from the band I was in at the time, The Racer. I needed to get my own ideas out. I needed to sing. The name No Great Pretenders comes from a Roots song and to me it just conjures up imagination without limits. "I am the soul avenger, I am no great pretender" is the lyric from the song. It just gives me confidence. 
Previous musical projects? How'd you first get into music?
I took classical piano lessons when I was 5 years old for six years but wasn't overly enthusiastic about it. I started playing saxophone right around 11 years old. My father had a polka band that I played in for a few years which was a pretty unique experience for my teenage years. I loved it but still wasn't overly enthusiastic about it probably because I wasn't with my friends. Then with my friends, Stuedabakerbrown formed at the end of college in 2004 and I picked up the bass guitar so that I could be included which turned into a serious passion of ours which then turned into The Racer, which then brought us to the pandemic. 
 First concert that you ever went to? 
First local show I remember seeing was the bands in our high school at a local scene show. It was cool. It was intriguing. My mind wasn't quite there yet as in this is something I can see myself being a part of one day, but I'm sure that played into our beginning thoughts of starting a band a few years later as we always referenced that night.
The first National act I went to during high school was to the festival, A Day in The Garden at Bethel Woods before it was all redone and beautiful. I remember seeing Third Eye Blind and thought "Wow people come and do this? They crowd into a spot in hot weather and jam out to songs?" It was a great experience for me. Eye popping! 
 What's your writing process like?
To write songs for me is all about effort. I have to get into the headspace of lets write some songs. I don't casually write songs here and there. With this album I wrote with a purpose. I wanted to try to incorporate some jazz into the song writing. I live in an indie rock alt world naturally but I wanted to explore more. I wanted to see what I could do if I tried to do a little more than my first album The Piano Project. I wanted to take from what I have been trying to learn more of in the past couple years which is jazz and blues music and see if I can fuse them all a little. Some songs on this album have a little more of one or the other but overall I am happy with the mix of the sounds. I think they live together on this album. For me at least. 
Also I want to note that producer and engineer Corey Zack really pushed me to build some songs up more than originally planned for. He made me explore more of a full sound on some tracks. I love what we came up with and ultimately that's why I wanted to work with someone I had never worked with before. I wanted to be uncomfortable. I wanted to butt heads a bit on visions. (not that we ever argued for a direction, it was more of hey I know you thought this but let's try this type stuff). I am grateful for working with Corey and the time we spent working on this album together. 
 What other artists or songs inspire your music? 
I emulate a lot of my vocals from The National's Matt Berninger. The low talking/singing vibe. I tried to do a little more singing at times on this album and stretch a little but I think I am still a work in progress of finding my overall sound. Lyrically I wanted to try to tell stories like Scott Hutchinson does so well.
For the more jazzy songs on this album I wanted to get that jazzy voice and rhythm going like that "Fever" song from Peggy Lee. I wanted to play the piano like Oscar Peterson from his famous performance of C Jam Blues with his trio. I tried my best to get some musicians to play on the record after watching Emmet Cohen and his live instagram jams from his apartment that started during the pandemic.Just more collaboration with other musicians so I can grow myself and learn from them. Watching Ian Kensalaar on stand up bass during the recording session was just awesome. Some real musicianship was going on. Also having my best good friend Michael Esserman play on a couple songs. I know what Mike can do and it was fun to have him come down to The Cocoon studio and work with Corey. I enjoy watching Mike come up with sounds. He always finds a way to impress me and pushes me to use my imagination. 
Also The Racer and in particular the vocals of Peter Marotta have a huge influence on me. Watching Pete work over the years recording and singing his vocals have given me so many lessons to take into the recording booth. Pete is a natural talent that most of the time just lets it fly with confidence and I need to do more of that. 
What's the live experience like and your philosophy on playing live? Do you think the music live should be identical to the recorded version or should it be it's own thing?
Any chance I play out live I always end up feeling the same, which is let me get back up there and do it again and play it better. But that comes with not playing out enough. The jitters are always there. 
For me the sound doesn't have to be identical to the recording. Each show is different. I know I will mostly play these songs with just vocals and piano and I'm ok with that but if there is a chance for some people to join in I am going to welcome it and have fun with it. 
Has the band toured? What has the touring experience been, best shows?worst shows?
I need to build my confidence up and get out there playing these songs. That's my plan but we'll see what develops. I love playing art shows. Being incorporated with other artistic ideas and events. My vibe seems to mesh well with that style. 
 What's up next for the band?
I think I want to write some jazzy electronic pop dance songs. Ha! We'll see what happens. Also I think I have to work on my vocals. Sing out more. That's what's up.  
www.instagram.com/nogreatpretender