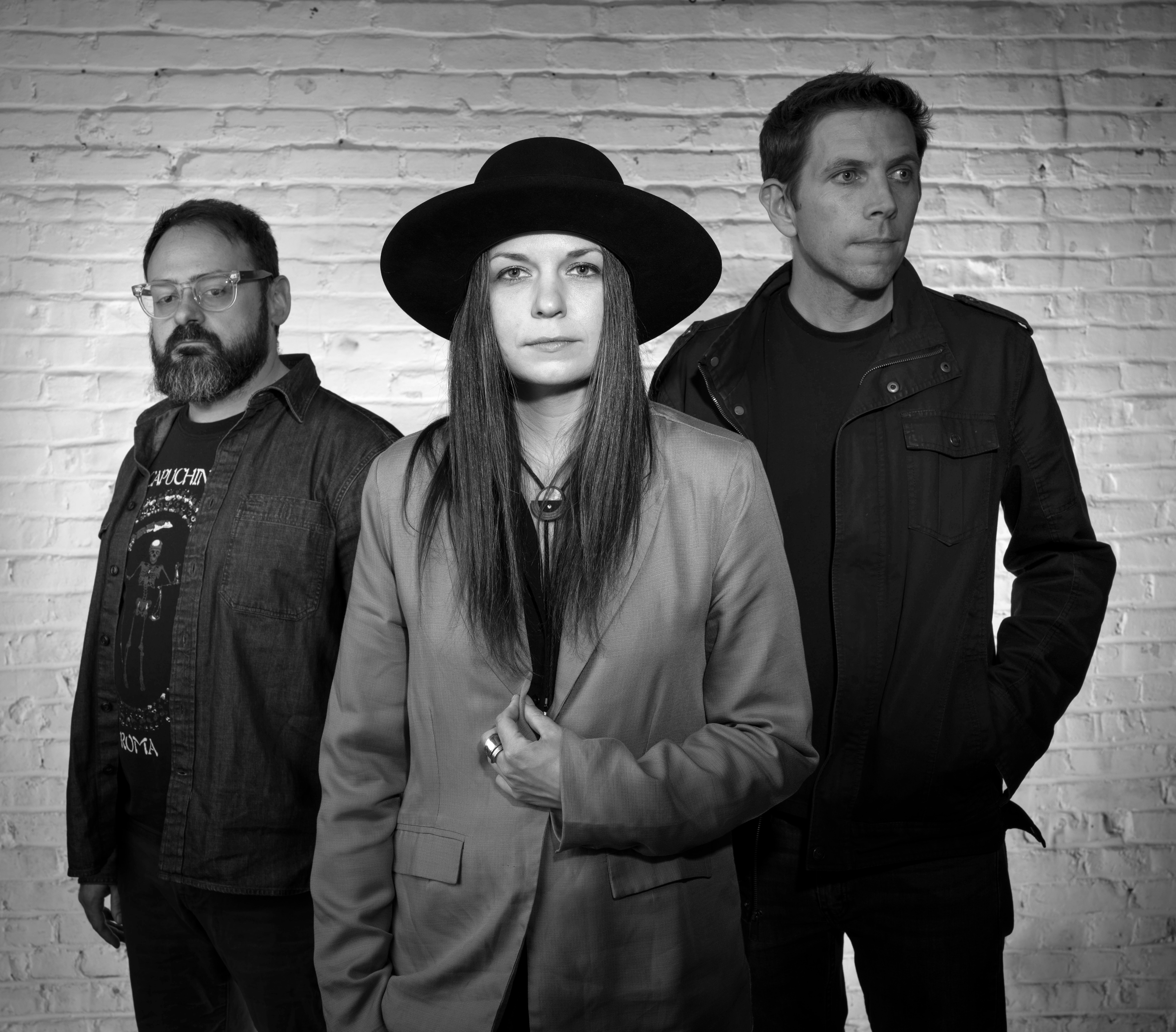 Known for her distinctive voice, literally and artistically, Renee Maskin is a staple of the thriving music scene in Asbury Park, NJ. On the heels of a busy 2022, which included debut solo record "Swimming" as well as a follow up EP "Dreams a River", Maskin is  maintaining her momentum with another LP record, this time with a band. 
Renee Maskin & The Mysterious Wilds features the bass stylings and songwriting contributions of another Asbury Park staple, Mike Noordzy (El Noordzo, Mothguts) and the Waits-inspired rhythms of fellow scene veteran Ben Ross (Le Big Zero, Mothguts). Recorded mostly live at the Old Franklin Schoolhouse in Metuchen, NJ, the record injects a welcomed air of grit and danger into Maskin's signature sound. Pulling from her usual well of Americana with hints of more experimental undertones, the addition of Noordzy and Ross push the music further into these realms without losing the core of what Maskin is all about, ruminative lyrics and simple-yet-singular arrangements.
Renee Maskin:
I was living over the train tracks by the Saint in Asbury Park. Mike would come over for an hour or two before his working gigs in town and drag his upright up the dingy stairwell so we could work through songs. I liked what he was writing. The album is mostly split between things he wrote and things I wrote. But my favorite song is "Murdering Miles" which we wrote together, him with lyrics over the chord structure I had been kicking around. 
Mike and Ben have been playing music together for a very long time, watching them work out the arrangements was a treat. There's a certain language you only have with people you've been playing with that long. It's like twin speak. This was a really fun record to make, it felt easy. That's always how the best material feels.
Mike Noordzy:
I had all these songs written and I didn't want to sing them. So I asked Renee if she was into working on a few, and she was. About a year or so later, we dragged a lot of equipment to the Old Franklin Schoolhouse and started playing through the tracks. It was the middle of winter and the furnace was broken, so that was an experience. But we think the record turned out pretty well. 
Ben Ross:
We met Renee when she played a violin bass in a prog band. She'd stand in the back with her hair in her face. We don't know what happened.

And here we present for the first time "Horses" by Renee Maskin & The Mysterious Wilds