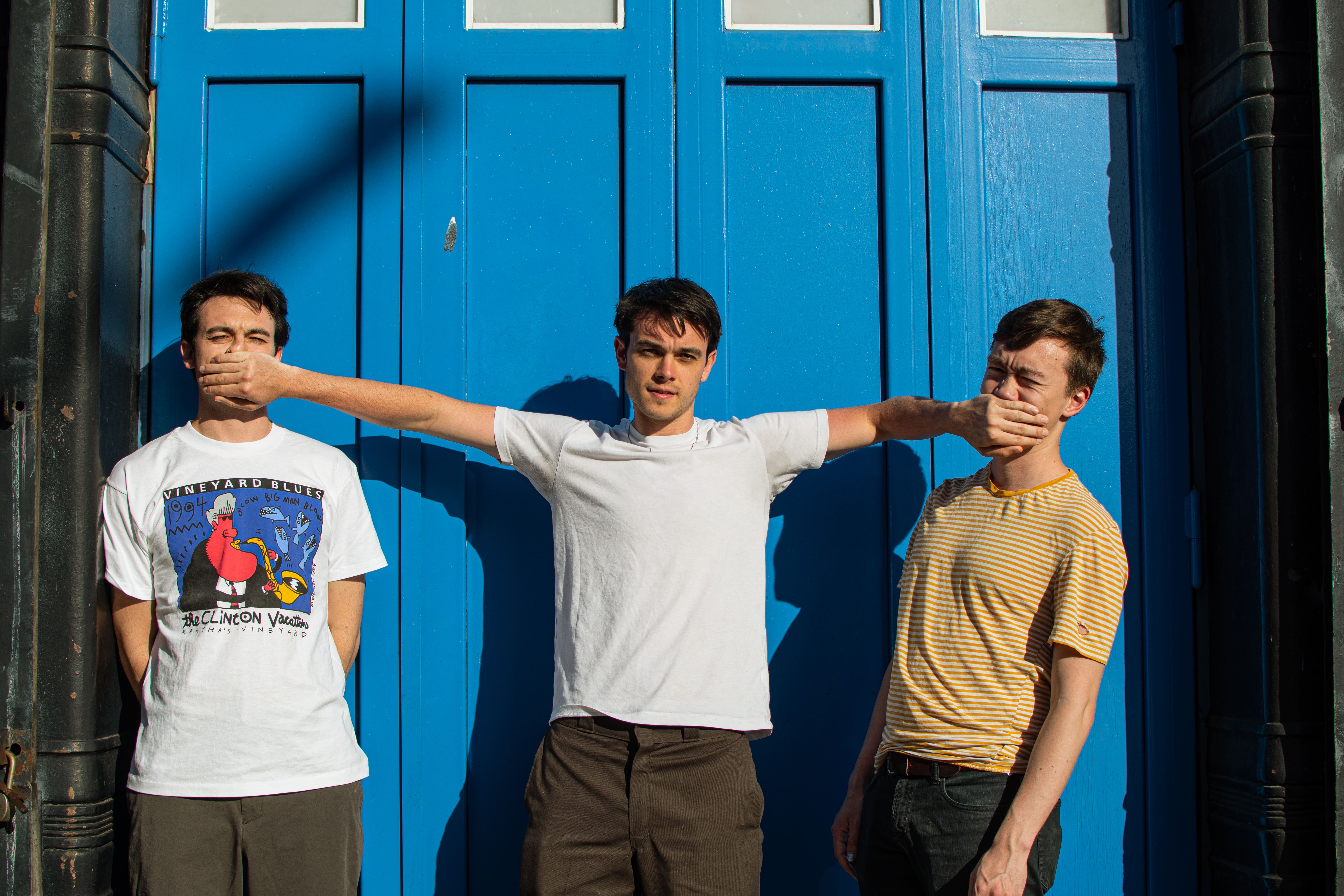 Formed in Brooklyn in 2019, wakelee consists of identical twins Alex (vocals/guitar) and David Bulmer (drums) and Elliot Shiang (vocals/bass). They met at a friend's show in New York and immediately bonded over Halal food and music. They have since released an EP, a healthy batch of emo-tinged singles, and are prepping to release their self-titled debut album, produced by Brian DiMeglio (Bartees Strange, Superbloom, Grandad) in April 2023. We caught up with the band to see what inspires them, how they formed and more!
How did the band form and what does the band name mean?
wakelee comes from Wakelee Field in Demarest, New Jersey where David and I spent a lot of hours growing up. We associate that park with positive memories. 

2. Previous musical projects? How'd you first get into music?
-The 3 of us played in a handful of different bands in high school and college. I, Alex, remember the moment I first fell in love with a song. I was on a family trip in Alaska and my older sister had Enema of the State on a walkman and played "Aliens Exist". I thought it was so cool. I credit a lot of my love for music to my older sister. She was always jamming to some good stuff when we were growing up.
First concert that you ever went to? 
Blink 182, Jones Beach 2009. My mom made us leave halfway through 

What's your writing process like?
- It usually starts with a riff or chord progression on an acoustic guitar. We'll jam out arrangements in our rehearsal space and then Elliot and I will flesh out vocal ideas and different chord progressions in an acoustic session. It really varies from song to song! 

 What other artists or songs inspire your music?  

 
We love pretty much the whole spectrum of rock music. We love indie staples like Oasis and Wilco. As well as newer bands like The Beths, A Great Big Pile of Leaves, Beabadoobee, and Fontaines D.C. We also love stuff like Turnstile and Melt Banana.  
  
What's the live experience like and your philosophy on playing live? Do you think the music live should be identical to the recorded version or should it be it's own thing?
You need to least look like you're having fun! I think live shows should be it's own thing; either an opportunity for hit to sound bigger or try some stuff out. 

Has the band toured? What has the touring experience been, best shows?worst shows?
-We've yet to do a proper tour yet, but it's a goal of ours. Hopefully soon! Our best shows were probably last year at Mercury Lounge when everything was hitting right and our worst show was at Mercury Lounge when everything was not hitting right and I nearly walked off stage after I broke a string. 

What's up next for the band?
-We're putting out our debut album April 14th. We worked really hard on it and we're damn proud of it. We're writing some more material which we aim to record in the summer!
Instagram