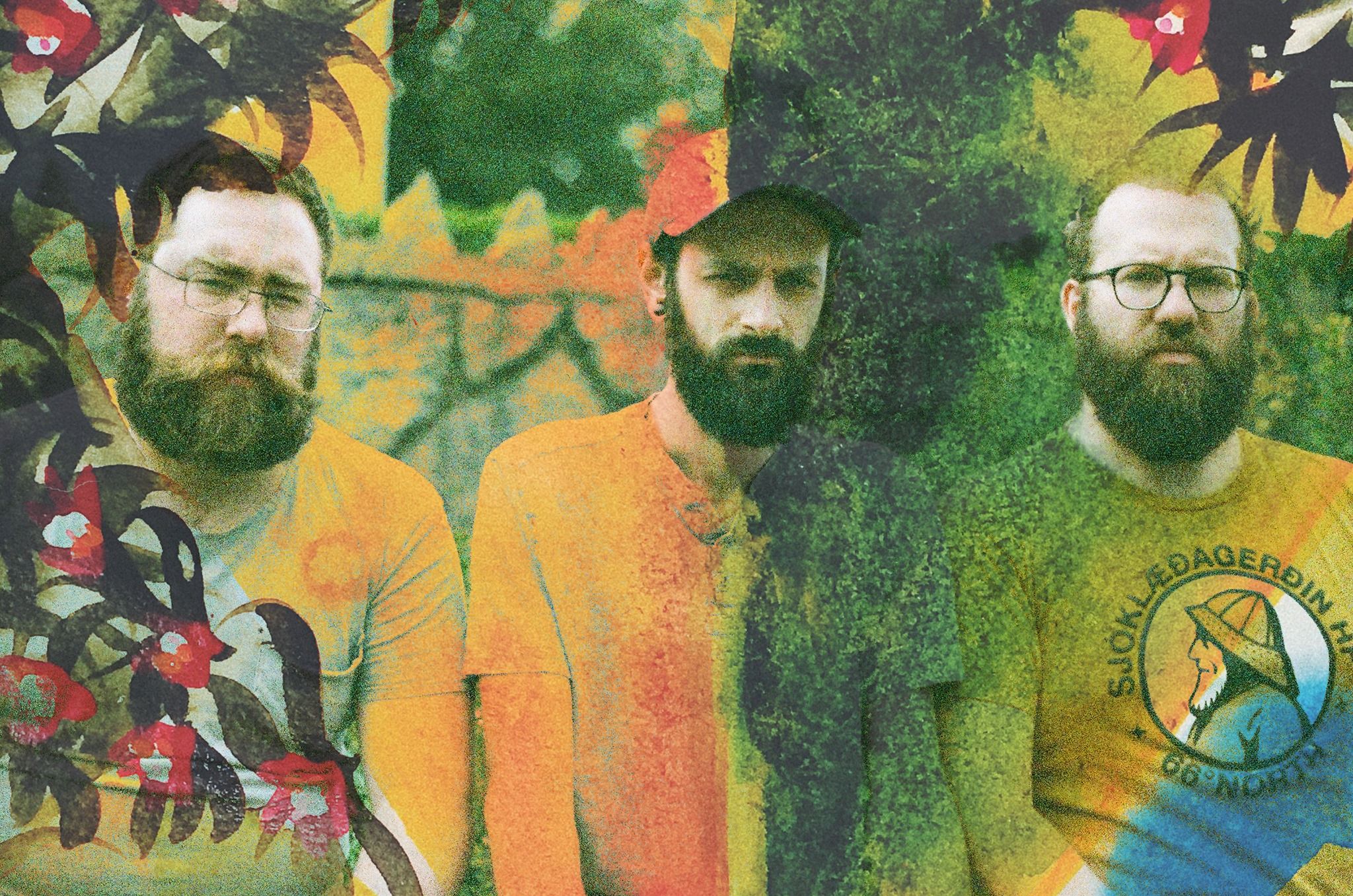 "Clamb makes the very fabric of life seem worth living once again." – Danica Stewart (Sister of bass player Jameson Stewart) And nothing said could be truer of a band that has branded itself more like a lifestyle than a music group. Their newest album 'Glittering Watermelon Oracle' is a tremendous live album recorded at The Midway Cafe and the band shared their thoughts on it's creation with BMN. As well today the band brings you the very first track from the album "Oyster Sunday".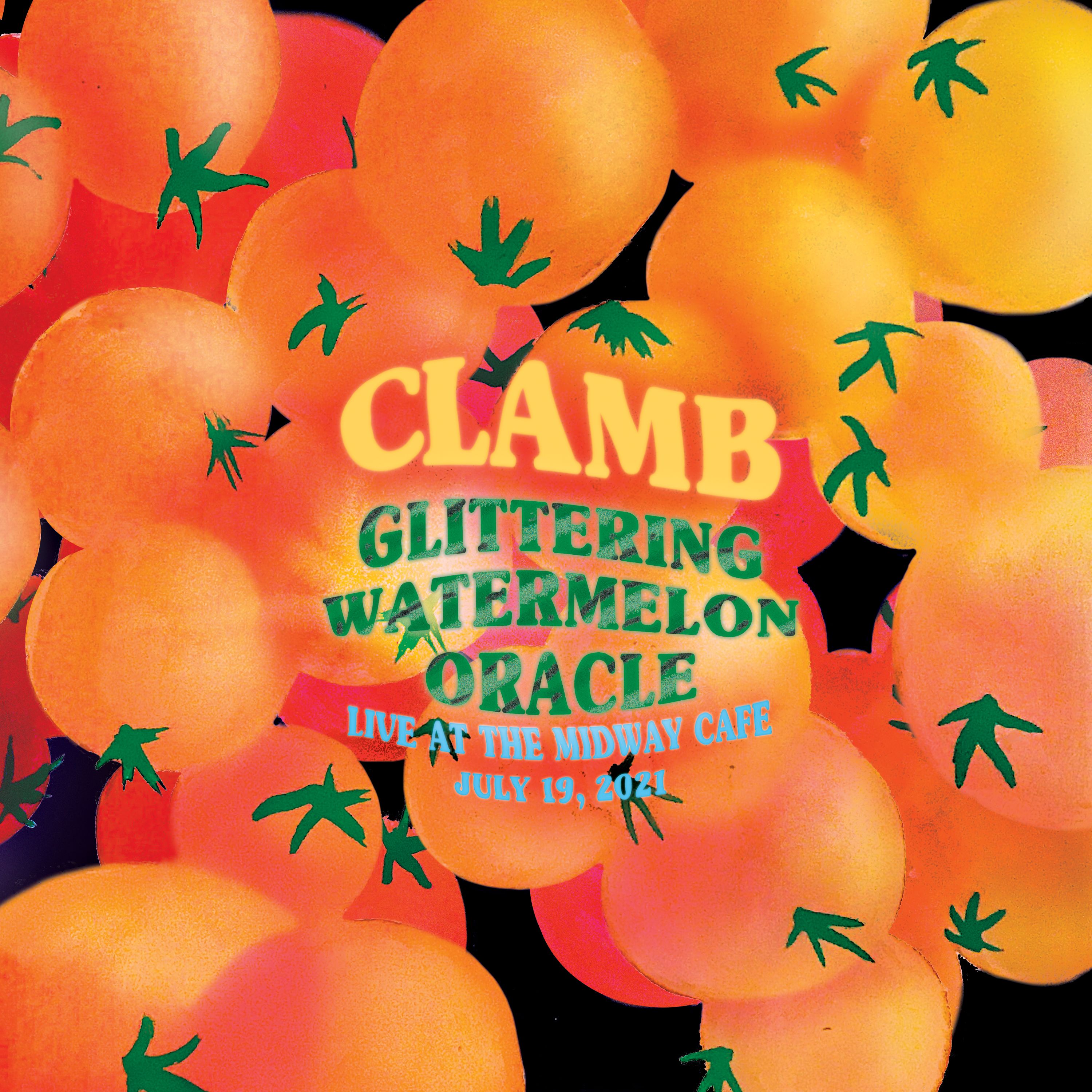 The Boston-based psych/krautrock band CLAMB are releasing their newest live record "Glittering Watermelon Oracle" on January 13, 2023. Clamb are known throughout the Boston and Northeast experimental rock community for their dynamic live energy, with its members constantly reinterpreting their former material and engaging in to-the-minute interplay between all the instruments. The performance that comprises Glittering Watermelon Oracle was captured on July 19, 2021 at the Midway Cafe in Jamaica Plain, Boston, Massachusetts and represents a particularly thoughtful night of reinterpreted tunes from the band's debut LP Earth Mother Grapefruit (2021, Mint 400 Records) as well as documenting the moment of creation of three new improvised pieces that have remained in the Clamb live repertoire ever since. The improvised title track revolves around a single stuttering chord while Joshua Merhar's polymetric drums and Jameson Stewart's fretless bass build a web of rhythm around an unchanging center point. Triangular Fÿord, the meditative fan-favorite from the debut album, enters into a doom-adjacent midsection when Peter Danilchuk's moaning synthesizer chords suddenly give way to roaring power chords. Plutonian Auspex, another of the evening's free improvisations, opens with a bed of heavily delayed piano-like synthesizer notes and a mournful Moog lead, with fretless bass offering counterpoints and punctuating the synthesizers' phrases., before the drums join in with a wide feel that gives each instrument room to fill or not fill the space afforded to it. Each instrument simmers with a restrained sense of purpose, only bursting out of its role when it has something to say, and otherwise remaining as part of the greater texture between three personalities, encased in amber, connecting with their audiences. 
Clamb treats each musical moment, be it live or on record, as a snapshot of an exact moment in time, free from the concept of mistake, instead reinterpreting mistakes as compositional tools to bring a piece of music to a new emotional level. The choices Clamb makes in its live show have evolved in the year since this performance was recorded, but as it was the band's first club show since the pandemic forced its members apart for 15 months, it was an intense time for musicians eager to enter back into a world they were previously shut out from, and Clamb were bursting at the seams with ideas to share together. This concert stands as an important autobiographical touchstone for its members, since its freewheeling sense of energy and interplay went on to inform everything the band has done, and continues to do, since, and for that reason the band chose this performance out of its run of shows in the summer of 2021 to share with their fans as a proper release.