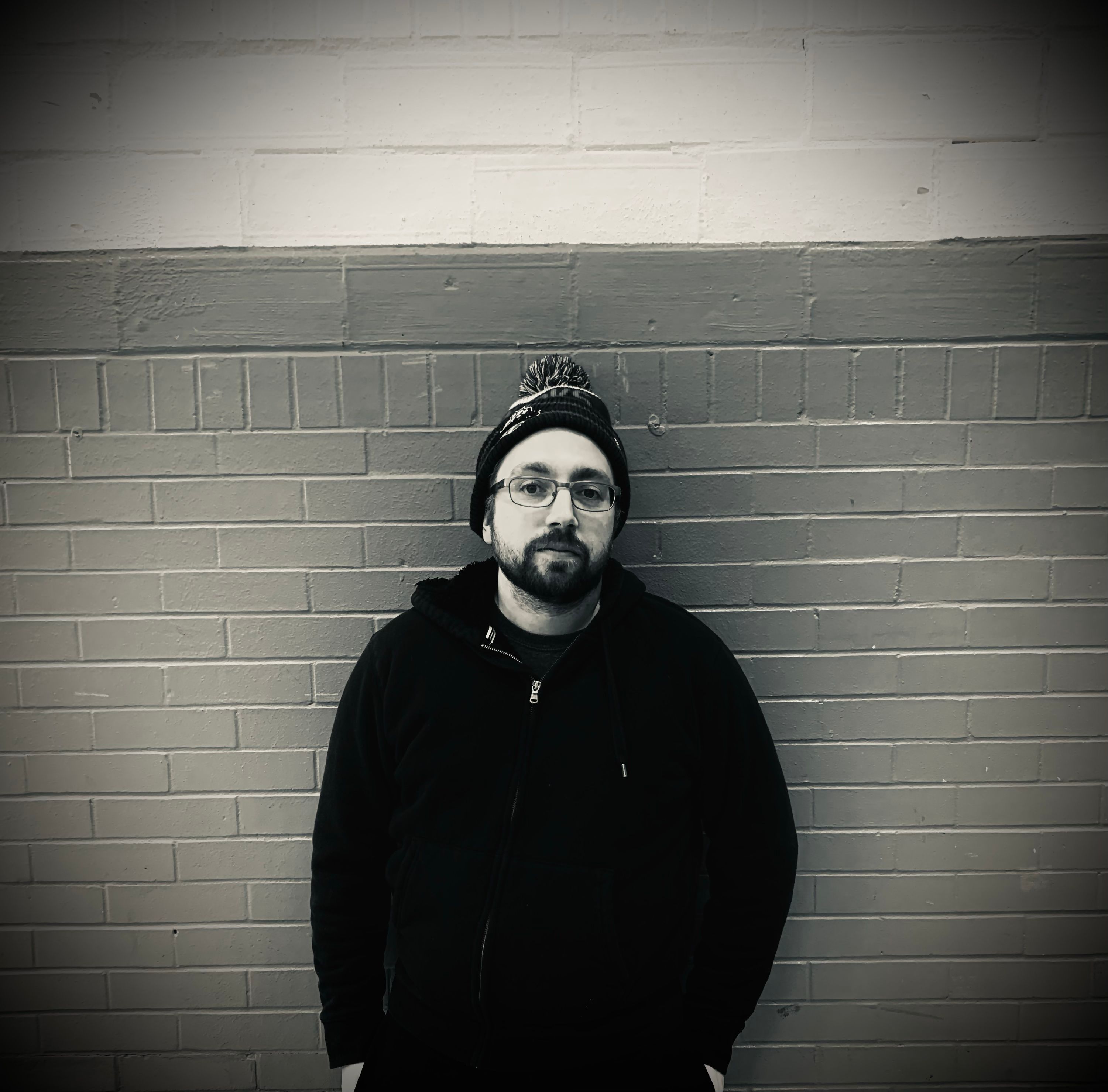 No Time For Caution is a Post-Rock band out of Rochester, NY and San Jose, CA. The group is comprised of Ryan Crosby (The Cast Before The Break) and Lars Ewell (The Cast Before The Break). For the two this is a project of passion and a way to stay connected even though they live on separate sides of the country. What comes from this is music that can be time capsules for where they are in their lives at the time. No Time For Caution's music is a guide for a journey and it does so by utilizing soundscapes, melodic themes, and a foundation built on rhythm.  No Time For Caution is for fans of This Will Destroy You, Explosions In The Sky, Maybeshewill, and We Lost The Sea. 
"The Days Are Long, But the Years Are Short" was written in the time before, during, and after Ryan broke his leg and the title. The albums title is a directly tied to the year of time post injury and how it felt to live through it as life was speeding by. Parts of this record were recorded prior to the injury, performed/recorded during recovery, and polished after the majority of healing had taken place.  
 
How did the band form and what does the band name mean? 
For years I have been saying that I wanted to write an album on my own. I'm traditionally a drummer but I bought a guitar years ago back when The Cast Before The Break was most active. My idea was that I could learn it to help better convey things that I was hearing during writing sessions. I learned real quick that it was going to take a lot of effort to get to that point and I just retreated to my native instrument. Fast forward almost a decade and I had still been saying that I wanted to write an album. Quite honestly I'm pretty sure my Wife, Katie, grew tired of me saying I wanted to write an album and told me to "just do it already" lol. So, I picked up the guitar I bought years earlier and sat down, learned how to play, and wrote music. During this process I ran into a roadblock with Bass as I could never play anything clean. I reached out to my good friend Lars Ewell (also from The Cast Before The Break) and he came onboard for bass. Lars and I have always had really good chemistry when it comes to writing so even though we live on opposite ends of the country we were able to collaborate and make some music that I'm proud of.  
The bands name took somewhat of a long process to figure out. I've never been good with naming things so it was a bit of a struggle. Ultimately I landed on "No Time For Caution" for a couple of reasons: 
1) I love, love, love Interstellar. Hans Zimmer is an absolute genius of our time and we are lucky to be around for it.  
2) This all started during the beginning of the Pandemic during which I worked in a big box retail store as a Manager. I looked at the name as "this is no time to be patient and wait and see how this all plays out. I need to be decisive in how I am going to protect myself and my young family" 
Previous musical projects? How'd you first get into music? 
I haven't been in too many bands really. The Cast Before The Break was the last "serious" music project I was a part of, but there were a couple local bands here and there throughout the years but I hadn't really played out all that much since TCBTB.  
Music has just always been around me. My mom is a piano player and when I was growing up she was a church musical director so I was just kind of always around it. I got started in percussion in 3rd grade and just really haven't looked back. My mom would tell people that getting me my first drum set was the best worst decision she's ever made lol. What got me into Post-Rock was honestly the guys in the Cast getting me to broaden my musical view a bit during roadtrips. I was a pretty staunch "music needs lyrics" chest thumper for awhile, but the first time hearing This Will Destroy You-Self Titled album really was the catalyst for the journey I found myself taking.  
First concert that you ever went to? 
Wow, this is kind of hard to remember. I want to say it was either Rush or Dream Theater? I feel like those bands are kind of part of the journey for young drummer with the big drum sets and just kind of over the top playing. A few other bigger shows for me and my development I remember was seeing Lamb of God and Strata (separately, that would be a weird bill lol). For local shows there is one that I remember from when I was maybe 14, but they were a lat 90's/early 00's Nu-Metal/Industrial rock band out of Buffalo NY. They just put on a crazy show. That was the first time that I was exposed to a really impressive stage presence. Really wish I remembered their name.  
What's your writing process like? 
I have two young kids (3 and 1) and work a job that's 50 hrs a week so extra time is pretty much non-existent. My music time happens after everyone goes to bed on nights when I'm off the next day. Sometimes it's 10pm-11pm if I'm not feeling it or other times it's 11pm-3am. I really would love to not need to do it that way though lol. Basically I sit down in my basement studio and noodle on the guitar until I find something I like. Over the course of a few weeks I flesh everything out structure and guitar-wise. Drums are a bit trickier these days with the kids but there are times where I have the house to myself and I try to cram all that into that time. Once the song is set and needs Lar's touch I use sorcery and send the file through the internet to him in California where he takes over from there. He gets the songs to a point for us to then critique parts or playing, then add in the finishing touches/mix. I say all in all we've been at about an album every 1.5 years clip now using that process. It's vey, very chill and relaxed with zero pressure which is really nice.  
What other artists or songs inspire your music? 
Sure, I'll list a few 
1)This Will Destroy You- they started my Post-Rock journey 
2) Maybeshewill- first Post Rock group I listened too that just brought the energy  
3) The Reign of Kindo- The vibes are just incredible and the OG drummer was unreal  
4) Strata- I like to play drums with groove in mind and their first release just checked all the right boxes  
5) Dr Dre- The beats obviously lol 
6) Fightstar- Post-Hardcore music with a great feel 
7) Mutemath- Everything they wrote just absolutely ruled.  
What's the live experience like and your philosophy on playing live? Do you think the music live should be identical to the recorded version or should it be it's own thing? 
With No Time For Caution I haven't had the opportunity to play live yet, but I really hope to at some point. If you were to ask me years ago I would say I liked replicating the album but with an absolute memorable stage presence. Now, I guess I'd be more flexible. I think I would expect the core to be replicated but with certain flexibilities to riff. Like, I just get immersed watching videos of Mutemath just going absolutely insane during their jam sessions. I think if you're going to do that's the type of thing I vibe with.  
 
Has the band tour? 
Nope :/ 
I miss the experience of the road, even the stress of it. Some incredible friendship building happens during those experiences and I think I can point to touring with The Cast Before The Break as some of the most important formative times in my life. Big crowds or small it all was an experience night in and night out.  
 
What's up next for the band? 
I'm already well into the writing process for the record after "The Days Are Long, But The Years Are Short". My dream would be to be able to play a couple of these tracks live but I think that's a little way off. Until then I'll keep grinding away in my basement studio during my late night recording sessions trying to create the next thing that makes me, and hopefully you, escape for just a little while.  
 
"The Days Are Long, But the Years Are Short" Drops on January 27th 2022, New Music Premieres from No Time For Caution on Monday January 23rd Over at The Big Takeover. In the meantime enjoy a track from the previous album: