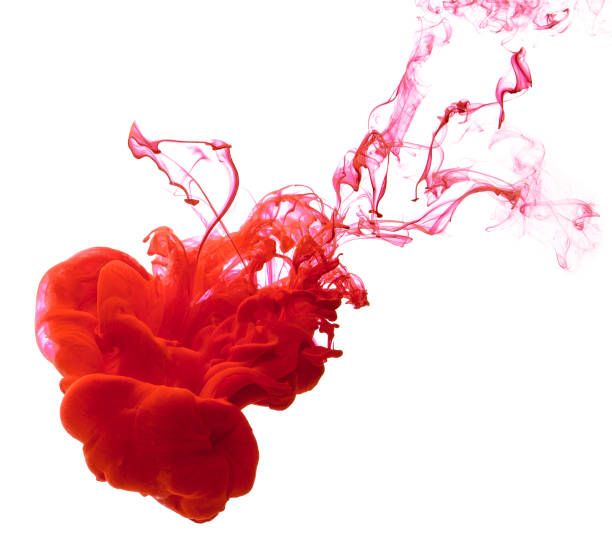 Our inbox is over flowing again so we are letting you good people know exactly what is new and available out there in the music world. This week is a weird one. We got Screamy Punk to Northern Soul which are my two highest rated bands today in Celebration Summer and Tony Saxon. Some other surprises along the way, including my lowest rated band review of the whole summer! It's an interesting ride, so buckle up. If you want to see your band on one of these lists, send us streaming music and as short bio.
 
BAND: DEAR BOY
BloodMakesNoise Rating: 7.5/10
Genre: Indie Pop, Brit Rock/Pop
What the band says they sound like: bittersweet songs inspired by late '70s / early '80s post-punk and early '90s britpop, seen through their unique modern lens.
What we think they sound like: This has a vibe like a lot of mellow 90's brit pop stuff like The Sundays, a little bit of The Cure, some bits of 80's like Tears for Fears and Crowded House. It's easy to hear a ton of pop radio influence. I do find the vocals a little nondescript for my taste. The music is great, it's fun, it's indie and light with guitar lines reminiscent of Johnny Marr or The Cure but with more simplicity like Modern English. I like this and you can find something to enjoy about each track especially if you are into the influences mentioned. 
Songs to add to your playlist: Forever Sometimes, Say When, (On My) Mind, Wet Clothes
BAND:  CELEBRATION SUMMER
BloodMakesNoise Rating:  9.1/10
Genre: Punk Fucking Rock
What the band says they sound like:  late 80's/early 90's melodic punk is unpolished and channels the spirit of Leatherface, Samiam, Against Me!, Ship Thieves
What we think they sound like:  Ok, listen up youngsters. If you are going to do fucking punk rock you better have an angsty singer, a bass guitar that is more buzzsaw than low tones, punishing drums and thrashy guitars along with sing alongable melodies. Check and check. These guys fucking get it, this is how you write a good modern punk rock album. This is classic and modern all at the same time and has a great vibe to it from beginning to end. The vocals are great and brought me back to a VFW in the late 90's, drenched in sweat watching a 10 band show that cost 5 bucks to get into. This is the type of album that makes you want to see the band live. Fucking A+
Songs to add to your playlist: Disconnected, Patience In Presence, Silly Me, Against The Gun, A Good Year To Forget
BAND:  RARE AMERICANS
BloodMakesNoise Rating: 1.4/10
Genre: Indie Pop, Indie Rock, hip hop, industrial ???
What the band says they sound like:  all-in-it melodicism and inventive audio/visual storytelling.
What we think they sound like:  I am so fucking confused. So this band who is pretty popular have a song on youtube (below) which sounds like the song that is in the movie where the loser kids put together a band and win the talent show and then they have these other few songs that sound nothing like that and are more industrial and hip hop blended with sampled grooves kind of like Gorillaz (but is in no way shape or form as good as Gorillaz). I don't know how to properly diagnose the music. Like these guys are massively huge and had some song on the new Scooby Doo movie soundtrack or some shit but I find all of it utterly fucking unlistenable. Congrats on all your success, I hope at some point you learn how to make enjoyable music that doesn't pander to pre-teens. Kind of is shitty that this band is selling out the big venues and is the lowest rated thing I've reviewed in many months. Congrats whoever is buying those tickets, you have the absolute worst taste in music. 
Songs to add to your playlist: Moving On, Lose My Cool, Love Is All I Bring
BAND:  TONY SAXON
BloodMakesNoise Rating:  9.7/10
Genre: Northern Soul, 60's Garage Rock
What the band says they sound like:  in the tradition of many Soul & Rock N Roll heroes before him... fierce tributes to the 1960's, Neo R&B Soul / Rock N Roll 
What we think they sound like:  Let me preface this by saying I saw this artist live once and he was screaming about McChicken sandwiches as he launched them at his audience who were drunk and eating them off the floor and I vaguely remember his killer versions of "Shakin' All Over" and "One Night". That being said, this guy is pure genius. He is a rock n roll purist of the highest order who knows his music history and pays homage and tribute at the alter of the gods of Rock N Roll. Tony Saxon is like a Garage Rock American Icon. He doesn't only do 60's cover stuff but this current single is an interesting one. Apparently he somehow got ahold of the original acetate demos to this unreleased version of the James Carmichael song and he tracked alongside it to create a perfect Northern Soul inspired track. It's like Saxon time traveled and brought back this gem. If you were able to get your hands on one of the few copies that were pressed to vinyl hold onto that gem!
Songs to add to your playlist:
BAND:  BAYLIES BAND
BloodMakesNoise Rating:  7.1/10
Genre: Postpunk, Psych Rock
What the band says they sound like:  We used to sound a lot more like the fall and sonic youth but are doing a new wave postpunk dance psych rock thing now
What we think they sound like:  This was surprising. It's clever and quirky but every track kind of has a nice groove to it.  I feel like this is one of those bands that is insanely entertaining live. It's lofi, it's weird, but funny. I don't know, I kind of enjoyed it. It doesn't take itself too seriously, you gotta appreciate that. 
Songs to add to your playlist: Sometimes The Puzzle Solves Itself, Undiagnosed, Photosynthesis