New Jersey's Mint 400 Records has long been an indie rock institution in places like Jersey City and Asbury Park. However a few years ago the label launched an exciting subsidiary, Raining Music, focused on instrumental music and jazz. The label boasts everything from avant-garde jazz from Boston like Clamb to classic Hard Bop players like Cincinnati's Greg Chako. The concept the label came up with to get people more familiar with their roster was to have a compilation of standards. Mint 400 though, always known to go against the grain left it open to the artists to interpret that. Some artists such as Boston's City of Four took the jazz classic "Jordu", made famous by Stan Getz and Chet Baker, and put their own funky spin on it. The same could be said for New Jersey group The Funky JC's who put a funk spin on "Mercy, Mercy, Mercy" the track made famous by Cannonball Adderly. Some bands kept their tracks more traditional and others took tracks and spun them on their heads. A couple bands like Chicago's Yellow Pills took a whole different approach, taking Aqua'a "Barbie Girl" and turning it into a classic sounding jazz standard style. While others like New Jersey's The Bitter Chills took the standard "Fly Me To The Moon" and smashed it up with Van Morrison's "Moondance" with a hint of The Police "Walking On The Moon" to close it out and then titled it "Fly Me To The Moondance".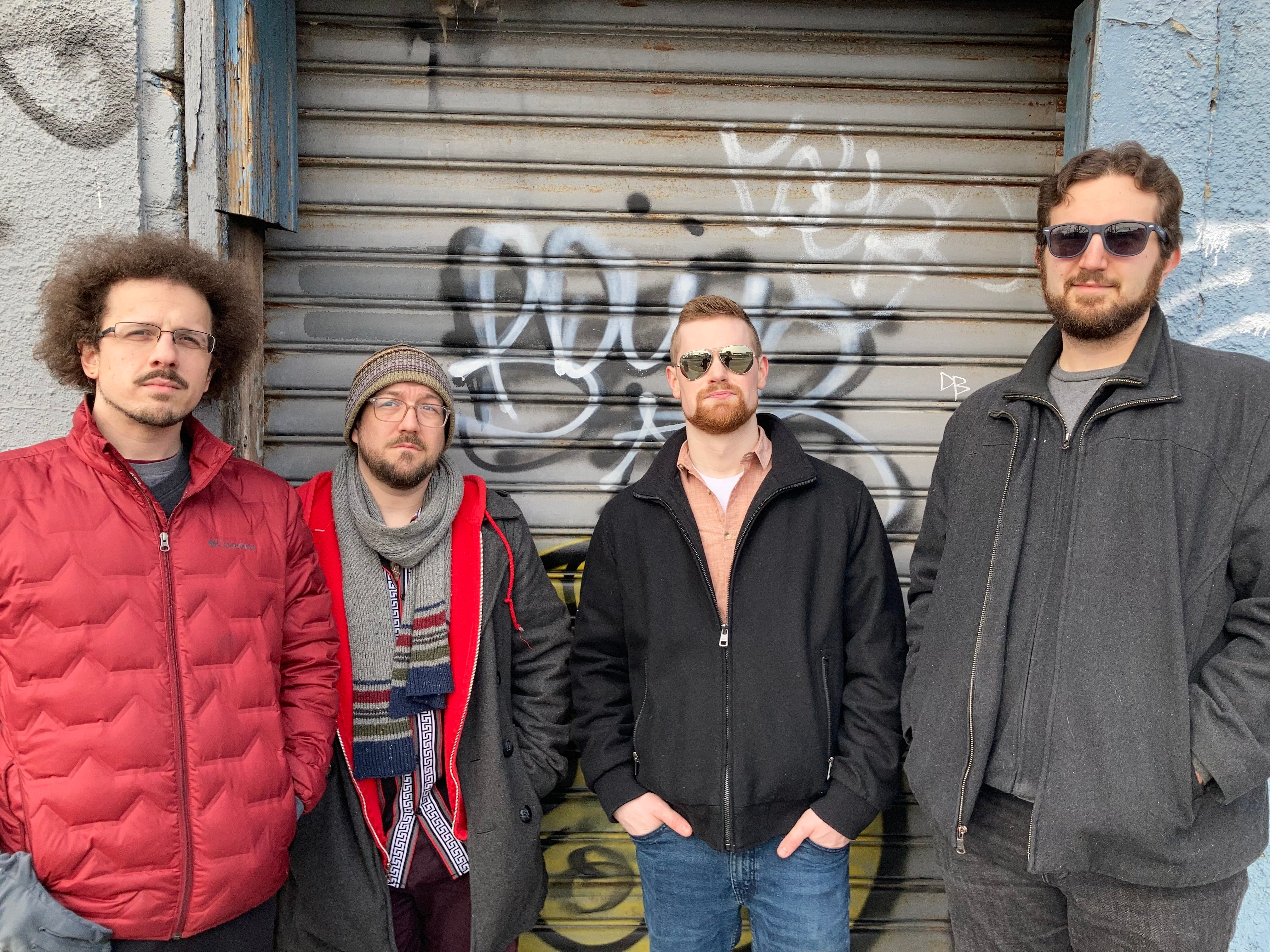 Boston Band City Of Four
 
The label's artists came up with some wonderful interpretations of songs you may know from Frank Sinatra to Ornette Coleman. The label was also able to include some tracks you might have missed throughout the years like Stephaniesid had an amazing cover of "My Funny Valentine" on their 2015 release "Excavator" that was added and as well drum virtuoso Tim Carman and his band The Street 45s give their spin on two soul covers, Booker T.'s "Soul Sanction" and The Meters "Cardova" from 2020's Live at State Park album. Aside from the couple re-issued tracks this is mostly a mountain of new and unheard music.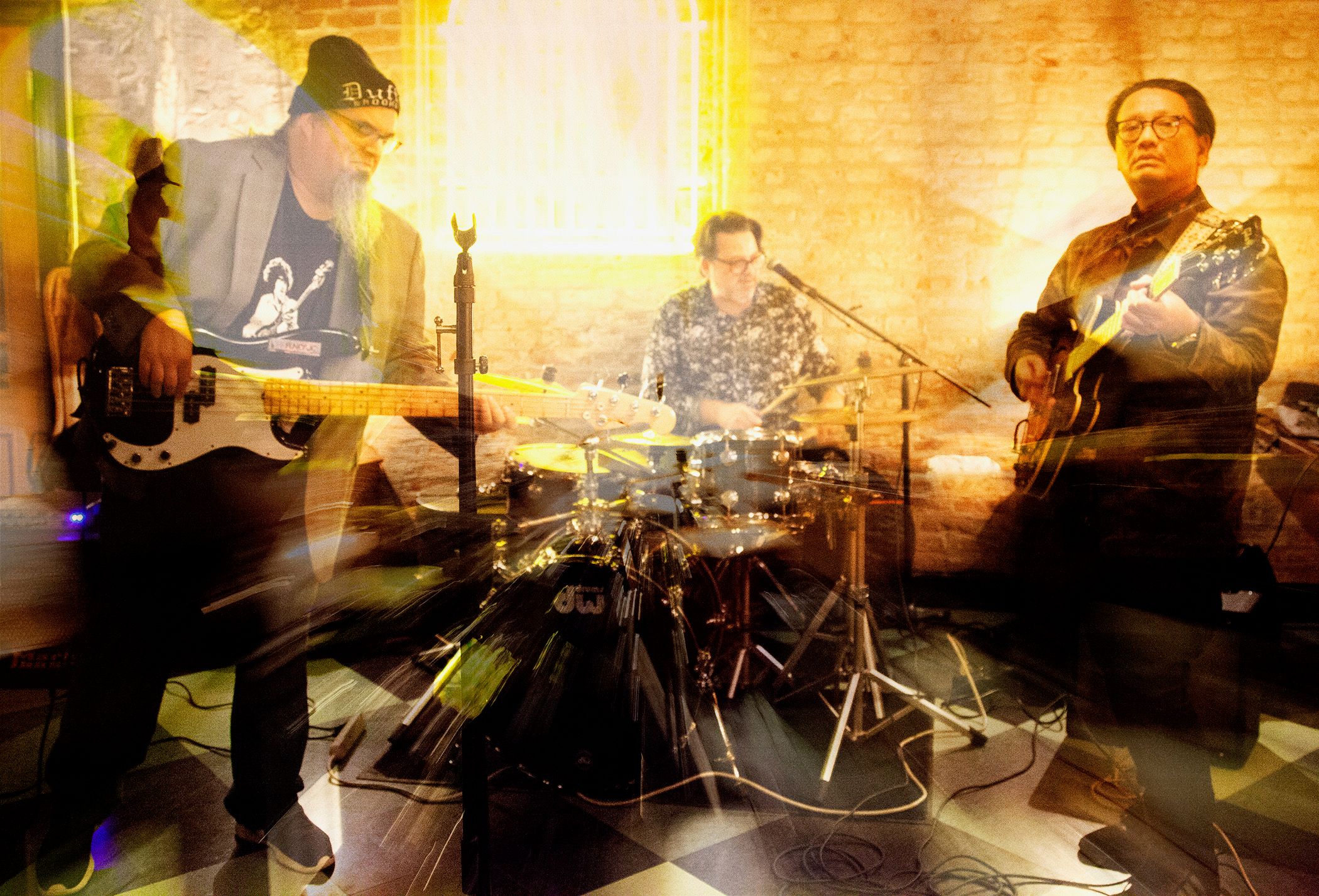 Jersey City NJ Band The Funky JC's

As well the labels most accomplished jazz musician, Cincinnati's Greg Chako offers up some classics that he's been covering for years. However, they will be made available for the first time digitally on this comp on all streaming services. One of the key tracks being "A Felicidade" by Antonio Carlos Jobim and Greg recounts one of his favorite performances of the song below: 
"This is one of my most memorable gigs in Tokyo, Japan, at JZ Brat. It was part of a mini-tour pianist Hiroshi Tanaka helped set up for us with (then) NY-based drummer Gene Jackson, in which we picked up a bassist and/or saxman depending on where we were performing on the tour. On this night, Canadian Brent Nussey joined us on bass. 
Hiroshi and I had only just finished recording together on my "Everybody's Got a Name" album, so many of the songs from that release were performed on the mini-tour with Gene. This is one of those songs from that album, A Felicidade, that we played that night with Gene. 
To me, everything clicked that evening. I had many close friends and fans in the audience, and I recall feeling very talkative and comfortable onstage. Anytime either Gene or Hiroshi was onstage with me, it's a night to remember because of what they bring to the stage in skill, attitude, and experience; and this particular evening I had them BOTH! Brent Nussey is one of the top first-call bassists in Japan for everybody, so we had every good reason for this night to be as remarkable as it was! I am grateful and proud to be able to share this with you! 
 
June 19, 2008 Set 2 @JZ Brat, Tokyo Japan. Greg Chako Collaboration Quartet w/Hiroshi Tanaka, Gene Jackson, & Brent Nussey 
 
The interesting thing about this comp is whether you are into the classics like Coltrane and Miles Davis or brand new jazz like JD Beck & Domi I think you can find something on this collection to enjoy.

- Sam Lowry